When Robert R. Ruffolo Jr. signed on at Wyeth (WYE) in 2000, his mandate was simple: shake up the drugmaker's mediocre research-and-development operation. He has certainly succeeded. One of Ruffolo's first moves as executive vice-president for R&D was conducting a top-to-bottom review of Wyeth's pipeline. With the date of the meeting looming, Wyeth researcher Steven J. Projan all but gave up sleeping. For five straight days, Projan was so worried about the survival of a novel antibiotic he had been working on for seven years that he slept on his boss's couch and showered in the company gym when he wasn't fine-tuning the presentation for the drug. "There was a lot of fear and loathing about going through that process," Projan says. "Everybody was convinced this was a tool to kill off their favorite project."
Don't waste time Get a verified expert to help you with Essay
SHREDDING IT UP. Since jumping ship at SmithKline Beecham (GSK ) in 2000, the 55-year-old Ruffolo, an avid fan of heavy-metal music, has ripped apart and reassembled Wyeth's $2.7 billion research operation. Among his controversial changes: a series of quotas for how many compounds must be churned out by company scientists. For some of them, having to hit a hard-and-fast number seemed anathema to the complex and at times serendipitous drug-development process.
But Ruffolo held bonuses hostage to managers' meeting that goal. More recently he began studying industries from aerospace to computer hardware manufacturing in a bid to better manage innovation. But don't expect him to steal from the playbooks of industry rivals. "Until recently, this industry didn't have to focus too much on productivity," he says. "The solutions to our problems aren't going to come from our competitors."
Wyeth's efforts to energize its labs reflect a major challenge in the drug business. In recent years the output from big-pharma R&D has been almost universally disappointing. According to the Tufts Center for the Study of Drug Development, only 58 new drugs were approved by the Food & Drug Administration from 2002 to 2004, down 47% from the peak of 110 from 1996 to 1998.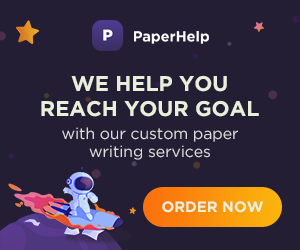 CRITICAL TRANSFORMATION. The reasons are myriad, including a wealth of good treatments that are already available for many diseases and increased vigilance from regulators and physicians on safety. But with financial pressures building as more drugs go off-patent and as payers push back against rising drug costs, pharma companies can't afford to battle that problem by simply throwing bigger bucks at research.
That's why Ruffolo, who took over all of Wyeth R&D in mid-2002, is looking for ways to bring greater efficiency to the innovation process. His goal may not be unusual, but his hard-nosed approach to getting there is. "A lot of companies at the senior level talk about transformational change, but it doesn't go very far down [the organization]," says Kenneth I. Kaitin, director of the Tufts Center. Ruffolo, he says, has been able to "instill across the entire R&D workforce the notion that it is critical for the company to transform itself."

ROCK 'N' ROLL FANTASY. On the surface, Ruffolo may seem an unlikely radical. He spent 17 years as a researcher at SmithKline Beecham before it merged with Glaxo. At SmithKline he was credited with helping to push through the heart failure treatment Coreg in the face of sometimes stiff resistance.
But despite Ruffolo's Big Pharma pedigree, he's hardly the typical cerebral scientist. He spends much of his free time practicing electric guitar and playing in a band made up largely of other aging pharma execs. He hates classical music, and his favorite bands include Metallica, Megadeth, and Iron Maiden. In his free time, Ruffolo, who lives in Spring City, Pa., with his wife and three children, practices electric guitar in a basement complete with black light posters and a lava lamp. "It's a 14-year-old boy's fantasy," he says.
After signing on at Wyeth, Ruffolo followed Wyeth CEO Robert A. Essner's charge to "rattle the cage." Wyeth had a reputation for less-than-cutting-edge research and, at the time, was being buffeted by the fallout from the withdrawal of its diet drugs Pondimin (the "fen" in the fen-phen combo) and Redux. Ruffolo recalls that a scientist at another company laughed in his face when he said he was taking the job at Wyeth. "It was a strong motivator, to be laughed at," he recalls. MANAGING RESOURCES. Ruffolo moved quickly to instill discipline. With the help of outside consultants, 70 scientists at the company took a hard look at recent projects that had succeeded and failed. They came to a stunning conclusion: Often, drugs with the lowest chance of paying off ended up with the most resources. Why? Scientists continued to plow money and staff into troubled projects in an attempt to rescue them.
So Ruffolo instituted the review process that sent Projan and everyone else scrambling. Under that system, a value is determined for every project in the pipeline based on a host of factors, including the cost of developing it, the likelihood of success, and expected future sales. That culminates in an annual review that determines which projects move forward, which get put on the back burner, and which are killed. That new rigor made people more willing to terminate troubled projects. That's critical in the drug business since late-stage human trials are so expensive. SMART DECISIONS. Brenda Reis, an assistant vice-president in Wyeth R&D, had to make one of those tough calls. In 2004 her group was developing a new oral contraceptive. As part of Ruffolo's portfolio-review process they determined what sort of safety and effectiveness they would need from the drug in order to make it a hit.
Cracking The Whip At Wyeth – Businessweek
http://www.ibs.utm.my/myibs/courses/MRD20331_001/document…
silence as they digested disappointing data from midstage human testing of the drug. The product was triggering a side effect that would seriously limit its potential. A few weeks later the group recommended the development of the compound be dropped. Her team was given an internal company award for stopping the project — a move that sent a clear signal that the company would reward good decision-making.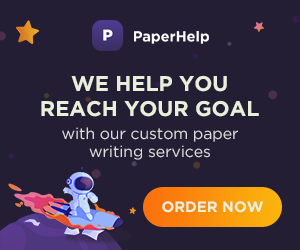 Ruffolo has set firm targets for how many compounds need to move forward at each stage of the development process. Take discovery scientists, the group that identifies new ways to attack diseases and creates compounds to be passed on to another group for more extensive testing. When Ruffolo came in, that group was moving just four drug candidates out of its labs every year. Ruffolo set the new target at 12 — with no increase in resources or headcount. The target has been met every year since its 2001 implementation. This year, the bar has been raised to 15.
TOO MUCH PRESSURE? Those targets forced big changes in the R&D operation. For one thing, scientists needed to standardize more of what they did in an effort to move compounds more quickly through their shop. Case in point: At the old Wyeth, researchers could design the early human safety studies — known as Phase I trials — in almost any way they wanted. Under the new regime, researchers pick from four or five standardized formats. That helped cut the time for a Phase I trial from 18 months to six.
The approach has critics. Some former executives say he seemed out of touch with the anxiety his new demands created among scientists. Dr. Philip Frost, chief scientific officer at biotech ImClone Systems (IMCL
), describes Ruffolo as a "bully" at times. Ruffolo doesn't agree with that characterization, but he acknowledges that when it comes to the targets, "I forced it on them." Critics also argue that Ruffolo went too far in trying to boost output. William J. Weiss, who left Wyeth in early 2004 and is now director of drug evaluation at biotech Cumbre in Dallas, says quotas like those set by Ruffolo can prompt scientists to "overlook problems with some compounds" in order to make their numbers. In fact, Wyeth has seen an increased failure rate for compounds in midstage testing recently.
Ruffolo says that this has occurred throughout the industry. Still, even supporters such as C. Richard Lyttle, CEO at pharmaceutical company Radius Health in Cambridge, Mass., point out that those sorts of productivity pressures can also force people to zero in on the projects that are the safest gambles. "If it's a sure bet for me, it is a sure bet for a lot of other people [at rival companies]," says Lyttle.
"You don't get the real innovation." "MANAGE THE OUTCOME." Ruffolo dismisses such criticisms and says Wyeth took steps to ensure that only high-quality compounds move forward. For example, while discovery researchers used to have a lot of control over what moved into human testing, a council made up of scientists, regulatory experts, and marketing execs now make those decisions. That means discovery scientists can't simply pass a few questionable compounds out of their labs in order to meet targets. Ruffolo says he specifically put fewer controls in at the so-called exploratory phase, when scientists tend to have eureka moments of, say, spotting a new cellular target they want to hit with a drug. "I don't think you can manage creativity," he says. "But I think you can manage the outcome after you have that creative effort."
Has Ruffolo's prescription worked? UBS Investment Research analyst Carl Seiden says Wyeth's pipeline has shown major improvement, with a number of potentially hot-selling products likely to hit in the next few years. Among them: a new antidepressant based on its current blockbuster 3 of 4
9/14/2012 3:14 PM
Cracking The Whip At Wyeth – Businessweek
http://www.ibs.utm.my/myibs/courses/MRD20331_001/document…
Effexor and a new schizophrenia treatment.
According to Citigroup, Wyeth will generate 20% of revenues from new products in 2009, nearly double the industry average. A number of those were already in the works when Ruffolo came on board. But the company has also dramatically expanded the number of products that are moving through human testing.
FUNDAMENTAL CHANGES. The hunt for productivity boosts continues. Clinical trials, for example, are taking longer to do and costing more money than ever before. So early last year he tapped Dr. Evan Loh, a cardiologist by training and vice-president of Wyeth's clinical R&D, to come up with a new blueprint for human testing. Loh's team visited more than a dozen companies in industries such as aerospace and computer hardware, studying everything from how they manage complex projects to how they streamline manufacturing processes. That, Loh says, will help "fundamentally change how we do things."
For example, in the aerospace industry, the skills of project managers are usually matched specifically to the phase of that project's development. In pharma, Loh says, the same team of scientists often manage a project throughout its clinical development. But while the earlier part of that process requires great scientific insight, the latter demands more operational expertise and team leadership. As Wyeth revamps its clinical trial process, it will identify managers with the right skills for those different stages.
Ruffolo is also borrowing from the programming industry with a move toward global task-sharing. So when the lights go out at labs in places such as Collegeville, Pa., some tasks will be handed off to employees in other time zones. Steve Projan, who now oversees a group working on protein-based drugs in Cambridge, Mass., is already planning how to share work with a soon-to-be-opened lab in Dublin, Ireland. But Projan is the first to concede that this sort of thinking takes some getting used to. "Scientists love working in silos," he says. "We are all prima donnas."
Note: This an extended, online-only version of the story that appears in the February 6, 2006, issue of BusinessWeek
By Amy Barrett
@2012 Bloomberg L.P. All Rights Reserved. Made in NYC Ad Choices