Here is my report on "Foreign Exchange policy of EXIM BANK Limited : A Critical Evaluation " submitted to your honor. A methodological research was conducted to prepare the report for fulfillment of the requirement of Internship Program, an integral part to the academic curriculum for MBA. This report has been prepared on the basis of the findings out of the research work with practical knowledge, which includes collection of primary and secondary data, discussion with the executives and study on relevant books and publications. I have studied on relevant issues and tried to highlight the pros and cons of it accordingly in this regard. I have also tried to reflect all the findings of my study in this report to the point to make it a rich one.
Don't waste time Get a verified expert to help you with Essay
I would like to express my gratitude for your kind guidance in completion of the report assigned for me. I sincerely hope that this report will meet your expectation and will serve its purposes.
Thanking you.
Sincerely yours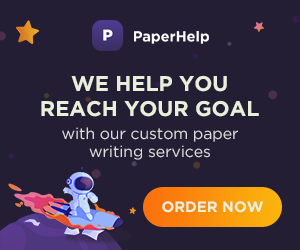 (Trishita Chowdhoury)
Class Roll no.: 15036
Exam. Roll no.: 2000/88
Registration no.: 2445
MBA, Department of Marketing Studies &International Marketing University of Chittagong.
ACKNOWLEDGEMENT

All the praise and admiration for almighty God the most gracious, most merciful that has enabled me for successful completion and submission of this dissertation timely.
I would like to express profound gratitude and indebtedness to my honorable teacher and Internship supervisor "Mr. Bazlur Rahman" Associate Professor Department of marketing, University of Chittagong, Bangladesh, for his direct concern, professional guidance, encouragement during my research work and for his critical suggestions and corrections of the manuscript in the preparation of this Internship up to this.
I accord a deep sense of appreciation to the professor "Salamatullah Bhunia" Chairman of Marketing Department, University of Chittagong, for providing necessary facilities during my research time.
I express my profound gratitude to all other respected and honorable teachers of our department for their mental boosting up and give their valuable advice during my research work.
I shall be improper, if I don't thank Mr. Md. Abdul Hasham, honorable Assistant Vice President & Manager of EXIM Bank (CDA Avenue Branch) who gave the opportunity to work in his well-reputed organization as internee.
I offer my sincere thanks to all the officials of the EXIM Bank, CDA Avenue Branch, Chittagong, who cordially arrange and support me all time.
I also grateful to the other officers and staffs of our Department of Marketing university of Chittagong for their continuous help during the research program.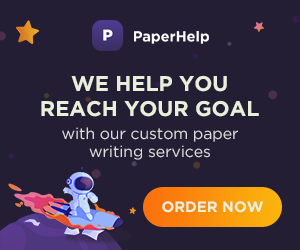 I am really thankful to all my all classmates of Department of Marketing who are always a source of inspiration for me in accomplishing this work.
Finally, I would like to say thanks to all these people and looking forward for their continued support and cooperation in future.
EXECUTIVE SUMMERY
Today Banking Sector is much more integrated into both individual and also business organization. Banking sector has expanded today's business world.
A financial institution that is licensed to deal with money and its substitution by accepting time and demand deposit making, loans and investing in security is called Bank.  It can be expanded through Private and public own based. But in Bangladesh banking has extremely expanded in the current few years. In Bangladesh there are too many banking institution. They all are trying to keep their customer in a level through providing better service. All of are practice their activities through General banking like deposit collection, saving money, handling transfer transaction Loan and Advance like term loan, cash credit, industry loan, Foreign Exchange like letter of guarantee, import and export, remittance etc.
Service from banking is seemed to vary from service provider organization to another service provider organization. This sensitive part gets more sensitivity when individual as well as country's potentiality like "Foreign exchange policy " of a bank involves in there. And, it becomes more complex if that bank owned by a private sector and its also Shariah based banking institution. This is why, I feel myself fortunate enough to win a chance for undergoing an internship program EXIM Bank limited special reference with CDA avenue branch.
Foreign Exchange policy of our country approved by Bangladesh Bank. This specific policy must be follow by the all other bank. We know Export and import is the most important issue for every country. Every country's national bank determined its policy, which are highly related to the country's welfare. In our country our national bank Bangladesh Bank determined this policy.
This profile reflects the unique position of the" Foreign Exchange Policy of EXIM Bank Bangladesh limited" is enjoying. So, i think a deep-rooted study may explore the mystery of its success side by side indicating the reason behind failure one to another service provider organizations.
This study will comprise the exploratory findings of EXIM Bank Bangladesh limited its General Banking, Loan investment, Specially Foreign exchange policy, recommendations in the light of predetermined objectives, and methodology subject to acknowledgement of the affect caused by unavoidable limitation. In recent survey an important things comes out that is investor from other countries have getting interest to invest there. Investment from the other country highly related to the Foreign Exchange policy that include export and import business of a country. In here there is a problem that most of the policy has been taken from the highly qualified people but they take policy never talk with ultimate investor who are working in the rural level. EXIM Bank Bangladesh limited follows all of the policy strictly.
But some times it also face problem for that policy. Working in the practical field researcher find that in some cases merchandiser want high priced L/C value if the bank is capable but it cannot do that for the policy limitations. So in that time they have to follow the other initiative, which create problem. Here the researcher make this report by the following way. Chapter -1 shows the introductory analysis. Chapter –2 shows theoretical analysis for the study. Chapter –3 shows overview of the EXIM Bank.Chapter-4 Analysis &Evaluation of FEP of EXIM Bank.Chapter-5 shows Major findings And finally Chapter-5 shows recommendation and conclusion Here the most noticeable thing is that EXIM Bank Bangladesh limited creates about 23% growth about its foreign exchange policy. It enjoy all the facilities that it can.