The project report is designed to select a major construction project and prepare a risk management plan for that construction project. The project report is a part of the course Project Risk Management which helps us to identify, analyse and respond to project risk in order to maximize results of positive events and minimize the consequences of adverse events. This project report has emphasized on the risk management plan associated with deployment of keystone pipeline system. This report will include the list of two potential risks associated with this major construction project, fault tree analysis and an explanation of causes and consequences of these potential risks. Keystone is a key link between US demands and Canada supply.
Don't waste time Get a verified expert to help you with Essay
TransCanada Keystone Pipeline proposes to construct and operate a crude oil pipeline and related facilities from Hardisty, Alberta, Canada to the Port Arthur and east Houston areas of Texas in the United States. The project, known as the Keystone XL Project, will have a nominal capacity to deliver up to 900,000 barrels per day of crude oil from an oil supply hub near Hardisty to existing terminals in Nederland near Port Arthur and Moore Junction in Houston, Texas.
The Steele City Segment extends from Hardisty, Alberta, southeast to Steele City, Nebraska. The Gulf Coast Segment extends from Cushing, Oklahoma, south to Nederland, Texas. The Houston Lateral extends from the Gulf Coast Segment, Liberty County, Texas, southwest to Moore Junction, Harris County, Texas. In total, the Project will construct approximately 1,707 miles of new, 36-inch-diameter pipeline, consisting of about 327 miles in Canada and 1,375 miles within the US. It will interconnect with the northern and southern termini of the previously approved 298-mile-long, 36-inch-diameter Keystone Cushing Extension segment of the Keystone Pipeline Project.
The Project proposes to transport up to 900,000 barrels of crude oil per day. This proposed volume would be 309,000 barrels greater than the rate of 591,000 barrels per day that was analysed for the Keystone Cushing Extension in the previous Keystone Pipeline permitting process, completed in 2008. Spill risk and potential environmental consequences described in this Risk Assessment are based on transportation of up to 900,000 barrels per day through all Project pipeline segments within the U.S. Because of this increase in throughput volume, the Keystone Cushing Extension is included as part of the overall Keystone XL Project for spill risk analysis purposes.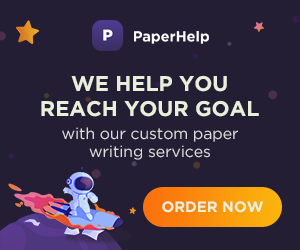 FAULT TREE ANALYSIS
The fault tree analysis above analysis the first potential risk associated with the Keystone XL Pipeline project. The first major potential risk associated with the project is the oil spill. The project isn't complete yet, but there have already been major oil spill events due to the project. We will first analyse the causes of the oil spill. Oil spills occurs due to rupturing or bursting of the pipeline line. Pipeline rupturing can be caused due to several reasons, but narrowing down to few major causes; it can be caused due to decreased strength of pipeline or due to hydraulic pressure.

Strength of the pipeline can be decreased due to several reasons, like corrosion, design factors, external hazards, errors in construction, due to accidents, etc. The bursting of the pipeline creates a major oil spill which is a major risk factor for the surrounding, environment, public safety etc. Rupture due to design factor can be cause by bad selection of material or bad selection of pipeline thickness, whereas external hazards can be natural hazards like earthquake, ground settlement, or third party activity. Another major cause is due to hydraulic pressure.
This is the major cause of any pipeline rupture. Hydraulic pressure can be caused due to heating of the pipeline, over pressure of the fluid, choking of the pipeline or any side reactions in the pipeline walls. The consequences of these event causes can be hazardous. Examples of such events and there consequences are given below.
There was a major oil spill earlier this year in Arkansas. A sample was taken from the tar sands oil spill which detected several highly toxic chemicals. "A single sample of tar sands oil included chemicals that cause cancer in humans and produce serious and permanent birth defects in children," said EWG's director of research, Renée Sharp. Among the chemicals detected in the sample of the tar sands oil from the March 29, 2013 rupture of an ExxonMobil pipeline in Mayflower, Ark., were: benzene, a known human carcinogen; xylene, which can harm the nervous system; chromium, which can cause cancer and birth defects; and lead, which can cause serious and permanent damage to the developing nervous system.
Several other chemicals like toluene, ethyl benzene, 1,2,4-Trimethylbenzene, were found in the tar sand oil spill sample which can cause hazardous effect on humans, animals and has greater environmental risks.
Another major oil spill in July 2010 was in Marshall, Michigan. In that incident, Enbridge Energy Partners reported that the rupture of the pipeline released 843,000 gallons of diluted tar sands oil into Kalamazoo River. Heavy oil from the Enbridge spill sank to the bottom of the river and mixed with sediment and organic matter, making the recovery process extremely difficult. This spill provided ample evidence of how challenging it is to clean up spills of tar sands oil.
After almost three years of clean-up efforts, the federal Environmental Protection Agency recently determined that it will be necessary to dredge the bottom of the Kalamazoo River to "protect public health and the welfare of the environment." The estimated cost of cleaning up the spill had risen to a staggering $1 billion.
The Arkansas and Michigan pipeline ruptures are clear warnings of the dangers facing America's waters, soils and homes if the Keystone XL pipeline is approved, and a reality check on the incredible difficulty and expense of cleaning up after spills of tar sands oil.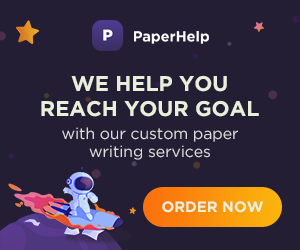 EWG researchers wrote: "These findings raise crucial questions: How many drinking water supplies or acres of farmland might be devastated by pipeline ruptures for months, years, or perhaps forever? Would people want to buy food from a farm that had been contaminated with crude oil containing benzene, lead and any number of other toxic chemicals?"(Formuzis 2013)
EVENT TREE ANALYSIS
The event tree above analyse the second potential risk associated with the keystone XL pipeline project. The second serious risk is the potential water resource impact. Many argue that the risks to North American water resources are unacceptably high. State Department submitted a report of analysis of risk associated with water resource, which was drafted as insufficient by the US Environmental Protection Agency for not addressing serious potential water resource impact.
Friends of the Earth's initial analysis are that the State Department's updated environmental impact review failed to acknowledge the true extent of the project's threats to the climate, to drinking water and to the health of people who would breathe polluted air from refineries processing the dirty tar sands oil, among other glaring oversights." Natural Resources Defense Council staffer, attorney Anthony Swift, said, "TransCanada has admitted that Keystone XL's real time leak detection system will not detect pinhole leaks and can't be relied upon to detect leaks smaller than about 700,000 gallons a day…. An undiscovered three week spill could contaminate a large three dimensional chunk of the Ogallala Aquifer nearly half a mile long.
And responders will not be able to simply remove the contaminated soil – they will have to pump contaminated water out, which will draw more water into the area of the contamination. In short, a Keystone XL tar sands spill in the Ogallala Aquifer would be a disaster." Carrie La Seur, president of Plains Justice, said in Grist, "Keystone XL won't carry "light, sweet" crude, which floats on top of water and can be mopped up with absorbent booms. Bitumen—a tarlike substance mined from the Alberta tar sands, chemically diluted, and heated to improve flow—will travel at high pressure across Montana, South Dakota, Nebraska, Kansas, Oklahoma, and Texas to Gulf Coast refineries. If and when it leaks into water bodies, this product will sink.
To judge the risk of that happening, it helps to know that the first piece of the Keystone system, TransCanada's Keystone I pipeline that crosses the eastern Dakotas, has sprung a dozen leaks in its first year of operation." The arguments against the project go beyond the pipeline itself. Tar sands extraction and processing require large amounts of water, though some of the water can be recycled. Studies indicated that the expected total water needs for the entire life cycle of oil shale production ranges from about 1 barrel (or 42 gallons) to 12 barrels of water per barrel of oil produced from underground heating operations, with an average of about 5 barrels, and from about 2 to 4 barrels of water per barrel of oil produced from mining operations with surface heating.
In addition to water use during production, there are also concerns about wider contamination. "Surface and underground mining of oil shale will produce waste rock that, according to the literature we reviewed and water experts to whom we spoke, could contaminate surface waters." And, "the withdrawal of large quantities of surface water for oil shale operations could negatively impact aquatic life downstream of the oil shale
development." Past pipeline spills show that accidents do happen, and that the concerns about impacts on water, wildlife, greenhouse gas emissions, ecosystems, and neighbouring communities are not without merit. (Hitz 2011)
CONCLUSION
The report is prepared to focus on two major risks associated with a major real life project Keystone XL pipeline. Fault tree analysis has been done on the first risk which shows both the consequences and causes of the associated risk. The second risk is been analysed by event tree. Event tree analysis shows that how the project can endanger aquatic life, water resources and how the entire project can endanger the environment and the human race.
REFERENCES
[1] Julia Apland Hitz (2011). What are the Keystone XL pipeline risks to water resources. The Earth Institute Columbia University. Retrieved From http://blogs.ei.columbia.edu/2011/10/10/what-are-the-keystonexl-pipeline-risks-to-water-resources/ [2] Alex Formuzis ( 2013). Poison in the pipeline-Toxic risk keystone XL. Environmental Working Group. Retreived From http://www.ewg.org/release/poison-pipeline-toxic-risk-keystone-xl [3] Gemini Fox (2013). The Keystone XL Pipeline- Facts and Fairytales. Hubpages. Retrieved From http://geminifox.hubpages.com/hub/The-Keystone-XL-Pipeline-Facts-and-Fairytales [4] July 2009. Keystone XL Project Pipeline Risk Assessment and Environmental Consequence Analysis. Retrieved From http://keystonepipeline-xl.state.gov/documents/organization/205569.pdf