1. Despite criticisms, the classical approach to business management is still relevant today. Discuss one example to support this statement. (25%)
Don't waste time Get a verified expert to help you with Essay
Classical approach on management can be in terms of three major perspective: scientific management, Bureaucracy and administrative principles, which are emphasis on purpose and formal structure, for instance, planing of work, technical requirements of organisation, principles of management, etc. Although this idea was emerged at 19th century, it does influence the management style today and some of it's ideas are still relevant.
UPS, a well-known shipping, freight and logistics company globally, which is a very good example of using classical approach to their management in nowadays business, especially in the bureaucracy aspect. UPS is not only follow the idea of Max Weber (1864 – 1920), the advocate of the idea of bureaucracy and also a sociologist, that the separation of management and ownership like many companies today, but also focus on the impersonal and rational management. UPS set out a huge amount of rules, procedures and regulations on every departments, for example, They teach their drivers 340 steps for how to deliver a package correctly, such as how to load the truck, fasten their seat belt, walk, carry their keys, etc. Strict dress code is a must: clean uniform, black or brown polished shoes with nonslip soles, no beard, no hair below the collar, no tattoo visible during deliveries, and so on. They also has well division of labour: specialized drivers, loaders, clerks, washers, sorters and maintenance personnel. All of them have to do formal record keeping, like, drivers have daily worksheets that specify performance goals and work output. When UPS want to hiring or promote employees, technical qualification is the main criterion.
UPS use those impersonal management style to avoid irrationality in order to be more efficient and adaptable to change, because continuity is related to formal structure and positions rather then particular person who may leave or even die. Also, those rules and procedures provide a standard way of dealing with employees. Hence, everyone gets equal treatment, and everyone knows what the rules are, this has enabled them to become efficient as well.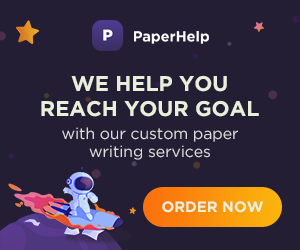 Although, classical approach contribute a lot in today's management, it ignore the humanistic factory and psychological need. It may cause other problems, for instance, over relying on technical qualification ignore the human aspect, since working ability cannot only be measured by technical qualification. Moreover, If organisations lose the balance, employees may be frustrated by endless rules and red tape which may eventually lower the effectiveness. And it makes work become boring and repetitive, employees become a cog of a big machines, that would lead to high levels of absenteeism and labour turnover. That the reason why classical approach is not the mainstream of today's management, although it's still relevant.