As Mr. Grant, CEO of DMC has realized, the current growth strategy of the company is insufficient. DMC needs to identify their primary business problems and prepare a new or revised strategy with alternative tactics to address it.
Don't waste time Get a verified expert to help you with Essay
Even though DMC had grown to become a multi-billion dollar company and consistently ranked in the top five in their industry, DMC's returns between 2008 and 2012 showed great profits and loss swings unpredictably. These ranged from a net income loss of $1.5 billion in 2008, $1.9 billion in 2009, to a profit of $1.9 billion in 2010, $1.7 billion in 2011 then a loss of 1 billion in net income in 2012, the most recent year. (Table 1) Despite of the up-side-down net income and over $3 billion in long-term debt, DMC was able to make financial arrangements for a line of credit of from $500 million to nearly $2 billion to finance potential acquisitions of major competitors whose financial situations made them available.
DMC's top management team is well aware that a major change in strategy causes other changes. This also causes each manager concerned how his/her own area will change, even while they all know they have to help determine a direction that is the best overall choice for the company. They are well aware that the current growth strategy is insufficient. Top management team also need to consider whether or not a chosen target segment is profitable enough to pursue, and how these changes might influence manufacturing, supply chain, and personnel. Depending upon future direction, there will likely be an impact on information system as well. While IT is a progressive management team who is always willing to implement technical solutions to expedite product development and sales, their budget has been constrained along with all departments over the course of recent recession and the variability of returns to the company. Finance and accounting remain concerned about cash flow demands and financial activity for major company undertakings. HR knows from experience that major change can have a significant impact on staffing and morale.
Besides company own business problems, DMC also faces industry's issues as well. In the highly volatile electronics industry, international competition put pressure on the way DMC traditionally did business, including with whom, where, and at what price levels. Their ability to respond rapidly to market change is always difficult, based upon the nature of the product and the heavy investment required for future technologies. As a result, development costs continue to rise while sale margins have dropped steadily. In their industry, innovation is not an option, but an absolute necessity and maintaining a competitive advantage and building market share comes slowly and only to the best and smartest companies.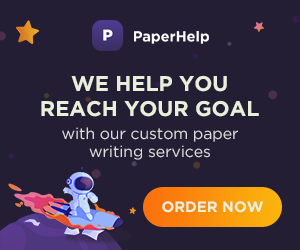 DMC needs to consider the selling to wholesale distributor, particularly VAR. The VAR group always has irregular demand, as they react to the supply chain cycle of their small manufacturing customers and budget cycles for equipment upgrade customers. This segment is highly price sensitive, demanding attractive discounts and low delivery costs. Because of their reactions to the change in the market, DMC will be affected as numbers of demand increase or decrease irregularly, increasing unit cost of production.
Now with DMC's business problems, including within industry problems, have been issued they need a new or revised strategy, which, obviously, would lead to the best overall outcomes.

With the problem of net income up and down dramatically and COGS as percentage of sales being a large number affecting net income, DMC needs to find a way to prove selling. They need a more effective way to sell product. Besides, new product development is always important to DMC. The founders believed that the experience of an entrepreneurial driver or team had to start from scratch and create success. They did not believe the future evolved from forecasting or planning in the technology world. The company identified outstanding managers coming up through the ranks, selected a few each year, and gave each $5 million to "make something happen." With three or four new product efforts each year, they recognized most might fail, but hoped the winners would make up for the losers. With that in mind, DMC tries to create the own personal computer and touch screen products. It might fail most of the time but it only needs one success to build up the brand and the future direction of the company.
DMC really needs to take direct sales to the end user customer into consideration. Even though the Business-to-consumer (B2C) is not common in the electronic components industry, it is well worth the try. After an informal meeting with VP of IT, CEO Grant understands the possibility of moving into B2C without a large capital outlay if they could allocate some dedicated programming time to the project. There are still some concerns over the fact that the sales team would have to be heavily involved in any project like this and smaller orders would not be cost effective and would require too much support for product selection. However, the IT team's view of sales on the web was that it could a relatively automated process, with a built-in digital configurator tool to help customers choose the right parts with minimal human intervention overall.
With the B2C on the line, DMC can seriously consider cutting wholesale distributor like VAR. They not only can save the dollars-turn in every product but also avoid the irregular demand from VAR. With the B2C interface, DMC has the advantage knowing what customers need and the way they thinking. DMC can react quickly to market change and therefore save a lot of money in cost of unit production. B2C e-commerce has a lot of advantages in the business world nowadays. By using B2C, DMC can easily reach worldwide market with unlimited volume of customers. They also can display information, pictures, and prices of products or services without spending a fortune on colorful advertisements. By reducing the cost of advertisements, DMC can save a lot of money and use that to spend for new product development and make up the cost of changing strategies toward each functional division effectively. In some cases, B2C e-commerce makes order processing an easier task than before. With that, DMC also can save up a lot of cost production and use that to make the selling more effective. One of the biggest advantages of B2C e-commerce is that DMC can operate on decreased, little, or even no overhead.
Also, as VP of manufacturing Bret Hendricks expresses, DMC manufactured division already do a great job of controlling costs and improving processes. He strongly feels his group cannot achieve any more efficiencies from the manufacturing lines unless they do a major overhaul and replace some of the manufacturing systems. With the strong competition from foreign suppliers who receiving funding from government, DMC really needs to find a way to make the manufacturing processes strongly effective. That should be done even it takes a great cost and time to do a major change.
In the financial aspect, DMC has been good of negotiating deals with the company's line credit to create resource and capital for the company major moves like acquisitions and mergers. However, the financial team needs to work on more areas to explore to lower general operating expenses that create problems for the bottom line. The idea of direct sales floating around is very promising. This can create pricing to wash any increased handling costs and significantly exceed the margin offered to their larger wholesale customers to make the new venture worthwhile. However, the difficulty lies on calculating ROI on any type of IT project. There were many variables and intangible benefits to consider.
Lastly, if DMC is going to do a major change in strategy, they need to consider the large expenses of doing so. One of the major changes can be made is that DMC might consider insourcing. While outsourcing saves money in the short term, over the long run the company may suffer from not having a large enough employee pool to promote from in certain areas. The IT division of DMC has been doing well over the past. They need to continue to do so and try to explore in some new Business Intelligence tools. That includes the process of running the electronic commerce site. The IT team is a talented team, VP of IT division could try to create things that keep them motivated and create more ideas to help the company's success.
Overall, the main business problems of DMC is their ineffective selling led to dramatically up and down income and their COGS being a large number affecting sales; the functional division that requires lot of things in order to create a change in strategy, this includes cost, time and human resources; management problems of choosing a right market segment; DMC's problems within the industry such as international competition, the adaption of market changes response and the increase of development cost. However, DMC also has many opportunities and advantages such as the ability to deal with financial institution with credit card in order to have capital preparing for acquisitions or merger. They also have a good IT team, manufacturing process and talented human resources. DMC already established their reputation as one of the dominant computer component manufacturers in the world.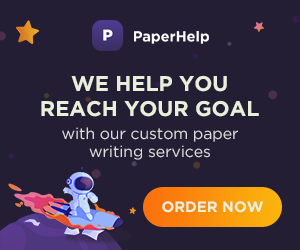 Recommendation for DMC is that they should consider creating a major change in strategy and manufacturing process to make the company sales more effective. In order to do so, they would need to prepare a brief and careful plan because it requires much of cost and time involving all of the company divisions. DMC also needs to invent and explore more to create new products and choose the right market segment. They need to find a way to deal with international competition's pressure and respond quickly to market change. COGS as percentage of sales needs to be adjusted so that the net income and sales of the company don't be affected in a wrong way. Lastly, because DMC has problems with market changing and wholesale distributor's irregular demands, they should seriously consider starting B2C e-commerce. The advantages of B2C e-commerce could really change the status of the company and make sales and manufacturing process more effective.