Dr.N.Alagumurthi, Professor, Department of Mechanical Engineering, Pondicherry Engineering College, Pondicherry is an erudite and renowned academic scholar, a high profile scientist researcher, an able administrator, a great visionary and a socially conscious innovator. He was born in the year 1965 at Villupuram. His father late Shri.M.Natarajan and mother Thirumathi Pattu Natarajan are very simple and uneducated. He had his school education in Municipal Schools at Villupuram.
Don't waste time Get a verified expert to help you with Essay
He did his Bachelors degree in Mechanical Engineering at Government College of Engineering, Salem, Master degree in Energy Technology at the Pondicherry Engineering College, Pondicherry. He won the Pondicherry University Medal in recognition of the Outstanding Performance in the M.Tech (Energy Technology). He obtained the Best Project award for his M.Tech Project work titled, "Energy Conservation Study at Chengalvarayan Cooperative Sugar Mills Ltd, Periyasevalai, Tamilnadu". He received his Ph.D from Pondicherry University in recognizing his significant contribution in the area of Thermal aspects in Manufacturing.
Dr.N.Alagumurthi has made remarkable achievement in the areas of teaching, research, invention and extension activities. Starting from a modest career as a Lecturer in a Self-financing College, he rose to the present position of Professor at Pondicherry Engineering College, a premier technical institution. He had guiding many dissertations and research projects in Mechanical Engineering and Energy Technology and has 225 Papers to his credit in reputed journals and various conference proceedings. He had teaching and research experience of 26 years and visited Singapore, Malaysia, UAE and Bangladesh.
Dr.N.Alagumurthi is a celebrated member of Professional bodies such as Fellow of Institution of Engineers (India), Honorable Member in Aeronautical Institution of Bangladesh, Society of Power Engineers (India), The Combustion Institute of India, Aeronautical Society of India, Solar Energy Society of India, Association of Waste management and Remediation of environment, Indian Association of Air Pollution Control, etc.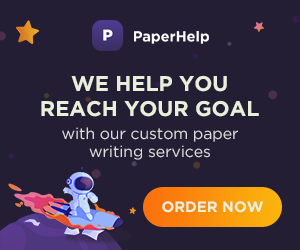 Dr.N.Alagumurthi was instrumental to start the Renewable Energy Club in Pondicherry Engineering College with the sponsorship of MNRE, New Delhi and REAP, Pondicherry. Under the auspicious of Renewable Energy Club actively arranged many seminars, lectures, field visits, bioplantation programme and Renewable Energy Day essay / models/ projects competition to students.
Dr.N.Alagumurthi has been nominated as a Member of Board of Studies (both UG and PG) of K.S.R. College of Technology, Thiruchengode, an autonomous institution affiliated to Anna University and Pondicherry University. He is associated with various NGO's and voluntary organizations working in the field of Rural Energy Programme. His areas of interest include: Energy, Environment, Economical Manufacturing etc.

He is an advisor to Union Public Service Commission, Tamilnadu Public Service Commission, Jharkhand Public Service Commission, Andhra Pradesh Public Service Commission and Member of Board of Examination of various Universities. Member of Advisory/organizing committee of International Conference on I.C.Engines and Combustion , International Conference on Industrial Engineering ,International Conference on Energy Engineering ,
International Conference on Emerging Research and Advances in Mechanical Engineering, All India Manufacturing Technology, Design and Research Conference (AIMTDR 2010). He coauthored a book on Energy conservation and management. He is an approved Research supervisor of various universities and doctoral committee member in many universities. He is an Expert committee member in the following academic and scientific bodies. University Grants Commission (UGC)
All India Council for Technical Education (AICTE)
National Assessment and Accreditation Council (NAAC)
National Board of Accreditation (NBA)
Bureau of Energy Efficiency (BEE)
Department of Science and Technology (DST)
Council for Scientific and Industrial Research (CSIR)
Ministry of Environments and Forests ( MoE&F)
Dr.N.Alagumurthi is a recipient of BHARAT JYOTI award in lieu of the yeomen services rendered with excellence in the field of Science and Technology – awarded by India International Friendship Society. His Biographical information has been included in the 10th Anniversary edition of MARQUIS who's who in science and engineering (2007 and 2008) as an acclaimed biography on account of the outstanding achievements and contributions in the field of Mechanical Engineering and Technical Education.
The Energy Society of India has honored Dr.N.Alagumurthi with Outstanding Achievement Award (2007) in recognition of his sterling merit, excellent performance and outstanding contribution in diverse fields of energy and engineering related activities that contributed significantly to the betterment of contemporary society. His biography has been included in the 2000 Outstanding Scientists 2008/2009,IBC Foremost Educators and Scientists of the World-2008,International Scientists of the year 2008,Leading Scientists of the world 2008 by the International Biographical Centre, Great Britain on account of remarkable record of accomplishment and outstanding contributions and achievements in the field of Engineering and Technology.
The Ministry of Rural Development, New Delhi, has appointed Dr.N.Alagumurthi as a technical expert committee member cum Government of India Representative of Rajiv Gandhi National Drinking Water Mission. BIO-DATA OF Prof. N. ALAGUMURTHI