Introduction
Don't waste time Get a verified expert to help you with Essay
Over the past few years, UK economy has been is a recession period characterized by decline in positive business conditions. This period indicated unfavorable business environment due to aspects of high taxation, reduced demand and high cost of imports. The period was also characterized by low cost of imports which results to unfavorable balance of trade in UK.
Economic downturn in UK has great influence in business especially the high street brands (Holley, 2012). With that kind of economic, grow conditions there was increased concerns about the future of high street s. this trend threatened the long term survival and attractiveness of high street brands since the economic conditions undermined the ability to attract a range of potential customers and other businesses. However, signs of economic recovery are evident in United Kingdom. The United Kingdom is returning to economic growth, this is according to a range of economic indicators which reveal a stable housing market; firm's raising confidence and employees' readiness to hire (Irvin, 2006). According to economic data is growing faster where effects are felt throughout the economy. The data suggests that the economic recovery is evident in nearly all sectors in the United Kingdom economy.
According to economic data in UK, the economy grew by 0.8 percent compared to last year economic grow denoted by 0.4 percent (Holley, 2012).   Considerably, economic recovery in UK has greatly boosted business in the country. For instance, many organizations have grown considerably in the current business environment that is ensured by the economy recovery. More precisely, companies such as Tesco has registered and increase in the total sales compared to recent past (Tesco annual report, 2013). This in turn has enhanced organizations strategic approach in regard planning in the current business environment.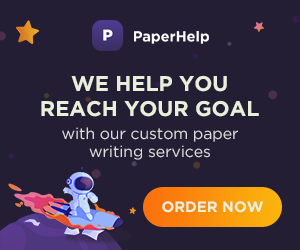 Most important, the constant economic recovery mood in UK is improving as most businesses are reacting to the increased business confidence through search of new markets. The situation has also encouraged investment and saving in United Kingdom. Increase in business confidence is accelerating; this is a fundamental financial performance signal in UK that indicates reported profit and turnover rise and is expected to improve further (Irvin, 2006). According to economic data, unemployment level has decreased drastically since the start of economic recovery in the country. This situation is characterized by increased demand, growth of most of sector especially retail. In addition, economic firing has ensured favorable balance of payment in UK (Holley, 2012).
The economic recovery in UK also indicates enhanced future for high streets brands since it is improving its attractiveness and survival. According to economic data, improved economic conditions in UK will attract more potential investors and retailers to high street brands business. This because of the enhance business confidence and favorable business climate in United Kingdom.

Generally, all sectors of United Kingdom economy are growing considerably showing continuing creation of employment opportunities by the government, educated workforce and enhanced living standards through reduction of costs of living (Irvin, 2006).
According to economic data, there are indications of enhanced consumer confidence in United Kingdom. This phenomenon is precisely defined by the current economic recovery in   the country. According to Holley (2012), the level of consumer confidence is high indicated by the current economic conditions in a country. The improvement in consumer confidence is also ensured due the decline in unemployment in UK which helps to boost confidence. In addition, decline in house prices has also accounted for the improved consumer confidence in UK. Consumer confidence is fundamental as it influences economic policies in a country. Considerably, increased consumer confidence in UK has caused households to opt to invest instead of savings since they are confident of better returns with the prevailing economic conditions in the country.
Positive trading conditions as a result of economic growth in U.K
Growth in business confidence is a major indicator that enhances economic growth. This has lead many investors in the UK to invest in many sectors since they have confidence on the business has there is a confirmed stable growth that motivates them to even invest more in other different sectors. This trading condition has highly encouraged many businesses to search for new markets in the UK and this comes a result of them many investors within and outside UK having enough confidence on what they are investing thus, these has attributed much to enormous growth in their economy. In addition, they expect growth to create a huge pace now as the recovery continues to build steadily and business investment and net trade are also expected to offer increasing support to enhance over the coming years (Trade and investment for growth, 2011).
Fairtrade sales in U.K have highly increases going up to €2.89bn globally towards the end of 2008 (Cofnas, 2012).  On the same line with the economic growth there is a high increase in demand that helped to avoid the economic crisis and demonstrate the difference that depict with Fairtrades. Consequently, Fairtrade is highly attributed towards enhancing the economic growth in UK.
Many of the latest research prevail that through the mechanisms entailed, Fairtrade grants a positive economic opportunity for those individuals with smallholder farming families competent and ready to join producer associations and provide products of the right provisions for the required market. Consequently, numerous Fairtrade co-operatives are appropriate and are becoming stronger, frequently showing a higher capacity to survive in intricate times and becoming capable to grant important services to their members. This strengthening is mainly noticeable where producer ownership supplementary along the assessment chain is attained as demonstrated by the share ownership of producers (Cofnas, 2012).
Increase in supply is another positive condition that has resulted from the economic growth in the UK. This came into consideration has the government offers and subsides to those producers of the necessary goods and services which generates external benefits that will diminish the cost of production as well has encourage more supply. This has been enacted to encourage the supply of merit goods in the UK. For instance in the education sector, health and those issues dealing with the housing finance and therefore, these particular merits can easily be funded from the local government taxation or from the nongovernmental organization and this has highly contributed to the economic growth over the last few years.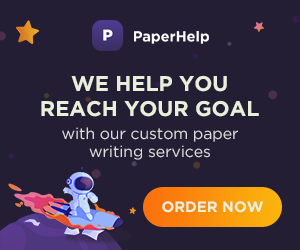 This is basically because they focus on the public goods, for example they concentrate on building roads, bridges, airports and other more areas that are considered to be generating more income thus showing an increase in tax revenue. In addition, the food processing industry such as Cadbury plc is among those who have heavily benefited from the positive trading conditions, thus it noted to be among the largest leading confectionary with a wide range of products.
Back in 2007, the Cadbury plc closed down the keynsham chocolate factory and this lead to about jobs closed. This was enhanced by the wake of wake of the global economic crunch, however, Presently, Hershey Chocolate Company, a US based plc is making tireless efforts to acquire Cadbury so as to enjoy broad world markets due to the positive tradition conditions that have been put in place and enhanced fully.
Lastly, tariffs or free trade is another indicator that has enhances economic growth in the UK.  According to the economists, when high tariff was not formulated, UK was not economically productive as it was stuck in a huge economic depression in the early years. In contrast, the tariff has currently created appropriate economy in that there is large proportion of the entire population at the same time dependent on commerce and industry sector. The imposition of free tariff has highly promoted growth of several industries. According to the economists, the persistence in economic history, it shows the free trade provides long-run conditions for growth that maybe better than any other way (Aldridge, 2013).
How positive trading conditions affects approaches to strategic planning
Strategic planning is the process in an organization which leads the organization to coming up with news strategies and ideas and finding for means of achieving those strategies as one way of improving an organization or company. It deals with knowing what is to be done, how it is going to be done and for what purpose and the means of doing it. Strategic planning involves understanding a company's mission, vision, strategies, aims, objectives, goals and achievements. The tools required for this include the pestle factors example economic, social, political, legal, environmental and technological and informatics factors. The construction industry which had been affected by the economic breakdown is now improving as various business strategies are being enhanced.
United Kingdom's GDP is pushed upwardly through enhancing the positive trading conditions. The trading conditions in the United Kingdom are currently improving amidst many challenges facing the economy of Britain thus if the GDP is to move upwards then the trading conditions must be improved. Last year November, the United Kingdom's exports had a small positive change which made the imports to decrease thus enhancing positive trading conditions which in return reflected a positive change in the GDP (Great Britain & Great Britain, 2013).
Change in trading conditions impacts greatly on the GDP thus it is determined by trading conditions. United Kingdom's sterling pound is weakening which contributes to an increase in the amounts exported because of recovery in trade worldwide. Thus as the number of exports increases the GDP maintains a positive move thereby stabilizing the economy thereby maintaining the strategic planning in order to maintain that positive move in the economy. Trading conditions determines which strategies to be put in place, when they will be made, who will make those strategies and resources required for the strategies to remain successful.
The United Kingdom's trading conditions has suffered challenges over the last few years but lately the trading conditions are taking a positive direction. The manufacturers have learnt their lessons and identified their mistakes which enable them make strategic plans in order to avoid such mistakes in future. Strategic plans have been made in such a way that employment and investments remain balanced. By doing this, the economy of United Kingdom is getting boosted and the sterling pound is gaining value (Great Britain, 2007). Investors and employers are applying good strategic planning which is greatly reflected by improvement of trading conditions and economy at large. The manufacturers are now getting huge profits, importing less and exporting more which shows that the trade market is improving greatly.
The United Kingdom is trying to balance its trade which is affected by a number of factors (Middleton, Rodger & MacCulloch, 2008). The production cost of the exports should always remain lower than the cost of importation for the economy to remain stable. United Kingdom is strategizing that there are enough and available raw materials instead of importing them. It has put restrictions on trade in terms of taxes and made sure that the trading environment is maintained inclusive of standards of health, safety of its people and conducive environment.
Foreign exchange is a key strategy and a contributing factor in the economy of the United Kingdom. The high the foreign exchange the more stable the economy is and vice versa. In addition, it has come up with the strategy of minimizing the cost of the goods sold locally and increasing the cost of its exports. In addition, it has reduced the amount of imports in the country by producing most products locally. The commercial banks and investments banks were greatly affected by the economic decline then followed by the construction and insurance firms and companies. Through the good strategies enhanced the economic started to rise and is now growing to higher standards.
The merits, effectiveness and relevance of prescriptive and emergent approaches to strategic planning in this improving economic climate
The effectiveness on the strategic planning is based on the ability on how managers and leaders are able to establish concrete strategies which help them attain their vision and mission in the most appropriate means possible.  Strategic planning is fundamental to address long term issues which might which might be as a result of prescriptive and emergent approaches.  During hard economic times, strategic planning is vital for organization to draw up tangible strategies capable to enable the firm to reach out its desired goals and objectives. Prescriptive strategic planning can be defined as a strategy established before the whole implementation process starts (Jeffs, 2008).
The whole idea revolves around investigation, planning, development and full implementation.  This approach is vital particularly to ensure analysis of a firm is stable in relation to the economic conditions. Prescriptive strategy is more focused towards developing enough ability to predict the changes occurring on the external environment. This approach makes it achievable to systematize difficult activities and conditions as a way of addressing the current environmental changes (Friend & Zehle, 2004).
On the other hand, emergent approach is an appropriate alternative to the prescriptive strategic planning.  Emergent approach strategies are developed as time elapses but usually without any objectives or reasons.  This approach is a bit flexible because it allows creation of more creative and responsive process in relation to the present economic conditions.  This approach is not only important but also appropriate mainly to address the volatility evidenced in the present creative and responsive process. This approach is important because it can be easily altered in the best way possible to suit the current economic conditions (Rao, Rao & Sivaramakrishna, 2008). It is also be applicable in unpredictable environment in order to address some key issues of concern.  As evidenced the climate is changing rapidly, and therefore it is important to adapt good strategies to ensure and maintain firm's survival.
Effectiveness of both prescriptive and emergent approaches is based on the ability to establish clear business objectives and aims.  The level of flexibility between different companies matters a lot in relation to adaptation of these strategies.  Evidently, firms must develop tangible strategies to tackle the current changes in the environment in order to ensure their survival.  Effectiveness of the strategic planning is based on the fact how a firm is prepared enough to handle all maters presented by economic conditions (Jeffs, 2008).  The focus towards attaining business objectives is the key driver towards establishing effective strategic plan.
The numerous changes happening in both developing and emerging countries have led to establishment and diffusion of efficient strategic planning.  The effectives of both prescriptive and emergent approaches are determined by how an organization is able to polish its operations and implementation of viable strategies. In other works it can be stated as the degree at which firms are able to successfully achieve its desired objectives in the most appropriate procedural.  The effectiveness of strategic planning is closely linked with its achievements as a result of established objectives.  Basically, strategic planning is more concerned with objectives and results despite presence of economic conditions (Rao, Rao  & Sivaramakrishna, 2008).
Strategic planning is relevant to address all issues emerging as a result of economic trading conditions.  According to Friend and Zehle (2004), both prescriptive strategies and emergent strategies are so relevant to address the current situation as witnessed in the in the current economic climate of instability. There is need for companies and organizations to effectively implement and adapt these strategies mainly to ensure their survival.  The aim of these strategies is to ensure that an organization has proper mechanism put in place to handle changes which might be as a result of environmental changes (Jeffs, 2008).
Strategic planning has gained more popularity with many companies adapting strategies with more efforts focused towards achieving the aims and objectives goals.  Evidently, strategic planning helps organizations to grow progress and successfully adapt effective strategies to address the constantly changing environment.
Conclusion
From the above paper it is evident that, over the past few years, UK economy has witnessed a recession period characterized by decline in positive business conditions. This period indicated unfavorable business environment due to aspects of high taxation, reduced demand and high cost of imports. The implication is widespread low imports hence attracting all trading businesses. The economic recovery in UK also indicates enhanced future for high streets brands since it is improving its attractiveness and survival. According to many indicators, UK economy appears to be emerging from the turbulence of the past five years; with its devastating impact on many businesses including well known high street brands. Strategic planning is vital to address long term issues which might which might be as a result of prescriptive and emergent approaches.
Reference
Aldridge, I. (2013). High-frequency trading: A practical guide to algorithmic strategies and       trading systems.
Cofnas, A. (2012). Trading binary options: Strategies and tactics. Hoboken, NJ: Bloomberg       Press/Wiley.
Friend, G., & Zehle, S. (2004). Guide to business planning. London: Economist in association   with Profile Books.
Great Britain. (2007). Success and failure in the UK car maunfacturing industry. London: The   Stationery Office.
Great Britain., & Great Britain. (2013). The future of the European Union: UK Government       policy : first report of session 2013-14. London: Stationery Office.
Holley, D. (2012). UK economic recovery: The long road : a political thesis. Guildford: Grosvenor House.
Irvin, G. W. (2006). Regaining Europe: An economic agenda for the 21st century. London:        Federal Trust for Education and Research.
Jeffs, C. (2008). Strategic management. Los Angeles: SAGE.
Middleton, K., Rodger, B. J., & MacCulloch, A. (2008). Cases and materials on UK and EC    competition law. Oxford: Oxford University Press.
Rao, C. A., Rao, B. P., & Sivaramakrishna, K. (2008). Strategic management and business         policy: Texts and cases. New Delhi, India: Excel.
Trade and investment for growth. (2011). London: Stationery Office.