Abstract
An effective leader has the power to improve the success in an organization. This paper will demonstrate the characteristics and behaviors of Tava Jackson as an effective leader in managing her hair salon. It will discuss her personal power, political skills, and decision making style. The four dimensions of transitional leadership behavior will be the main focus of Mrs. Jackson's leadership performance in the workplace. Critical thinking steps developed by Browne &Keeley (2010) and theories explained by Colquitt, Lepine, and Wesson (2013) will support how Mrs. Jackson is an effective leader and her impact on me in the salon.
Don't waste time Get a verified expert to help you with Essay
Introduction
Colquitt et al. (2013) defines leadership as, "the use of power and influence to direct the activities of followers toward goal achievement" (p. 450). Tava Jackson upholds suitable skills in her salon, empowering her employees to achieve their goals. This paper will discuss her ethical leadership qualities, supported by scholarly articles, and explain how it has impacted me as her employee. I will demonstrate her abilities by explaining the following: How her personal power influences the behavior of her employees?; the political skills in networking ability and social astuteness to increase her understanding of employees; and her consultative style in leader decision- making allowing the organization to work as a team. Idealized influence, inspirational motivation, intellectual stimulation, and individualized considerations are the four dimensions of transitional leadership behavior that will emphasis her effective leadership skills. I will analyze the reasons, assumptions, logical agreements free from fallacies, verifiable evidence, causes, significant information omitted, and reasonable conclusions. The finalizing will be of Mrs. Jackson personal reflection as a leader.
Context
Tava Jackson, owner of Hairtopia Salon, as owned her salon for over five years. Her business constantly grows because of the characteristics and behaviors she maintains in the workplace. Over ten years ago, she received a license to teach individuals the art of hair. Within her salon, Mrs. Jackson not only hires individuals to work, but provides them with the knowledge to be better in the cosmetic business. She has taken specific classes to enhance hair abilities, maintaining awards in outstanding achievement by John Amico and advanced cut and color by TONI &GUT TIGI. I have worked with her since sixteen years of age, and she has continuously impacted me through her influential abilities, determination to achieve in the workplace, interaction with client and employees, and capabilities of making rational decisions. I would like to own my salon in the future, and she has impacted me has a leader to follow certain strategies and techniques with the abilities I obtain to achieve that goal. She is an effective leader who inspires individuals through her job performance and work ethic.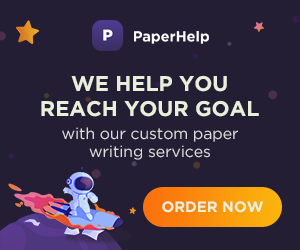 Theoretical Framework
Yunus and Anuar (2012) state that, "transformational leadership empowers others to become open-minded, independent individuals capable of exercising leadership" (p. 651). Transformational leaders are effective leaders in a salon, with the accumulation of personal power, political skills, and consultative style of leadership decision making. Power can come from the management position an individual has in a salon. It can give the person the capability to award or discipline others. Colquitt et al. (2013) mentions, "expert power derives from a person's expertise, skill, or knowledge on which others depend" (p.421). Individuals with power have a talent or skills that others don't possess, attracting others who want to retain that skill. Salon managers hold high positions based on their extraordinary performance, problem solving skills, and understanding of the tasks needed to accomplish the jobs mission.

Political skills is the aptitude to efficiently understanding others at work, and using that understanding to influence others in ways that increase personal and/or organizational objectives (Colquitt et al., 2013, p.427). Networking ability and social astuteness are two parts in political skills. Moss and Barbuto (2010) explain network ability to be the strongest display of a successful leader (p.156). Network ability shows the impressive valuation of job performance. A personal skill that permits an individual to understand and respond effectively to the work condition is social astuteness. Moss and Barbuto (2010) discussed social astuteness as "the ability to understand men and women, boy and girls- to act wisely in human relations" (p. 159). When a leader discussed a problem with employees, taking in opinions and suggestions before finalizing a decision in the work place is consultative decision- making (Colquitt et al., 2013, p.427).
A salon manager essentially needs to make ethical decisions as a leader. Their decisions can have a particular influential consequence, since it involves numerous business deals and interactions with so many people (Woiceshyn, 2011, p.311). Transformational leadership is defined as "the capability of the leaders who influence changes in visions, strategies, and cultures of an organization" (Sookaneknun and Ussahawanitchakit, 2012, p. 79). Idealized influence, inspirational motivation, intellectual stimulation, and individualized considerations are the four dimensions of transitional leadership behavior. Idealized influence is when a leader can deliver their ideas to their employees and be an influential role model for the employee. Inspiring and motivating employees to visualize what they will receive from accomplishing the business goals is inspirational motivation. Intellectual stimulation is the skill a leader obtains to develop the employees capabilities. Showing care and importance to the employee allows them to feel valued in the business is individual consideration. Transitional leadership is seen as an additional motivational method to leadership than other management methods (Colquitt et al., 2013, p.462).
Framework:
————————->
Application and Analysis
What makes Tava Jackson an effective leader in her hair salon? How has her leadership impacted me personally in the salon? Colquitt et al. (2013) explained leadership effectiveness as, "the degree to which the leader's actions result in the achievement of the units goals, the continued commitment of the unit's employees, and the development of mutual trust, respect, and obligation in leader–member dyads" (p. 452). The main concepts that are defined are that leaders use power and influence. Her inimitable qualities that make her an effective leader are the power and influence she maintains in the workplace. Mrs. Jackson's personal power influences the behavior of her employees by ensuring that they are skilled in the field and updated with new techniques of the season. Her awards received from her work performance by John Amico and large clientele influences her employees to want the same knowledge and expertise skills to increase their clientele. Mrs. Jackson takes time to understand what each employee is talented at, influencing them to expand that talent by networking.
Moss and Barbuto (2010) stated how networking can bring promotion and increased salary impacting leadership performance (p. 160). The ability she possess to socially astute her employees displays her capability to understand her each individual. Every employee in the salon is affect from decisions made by Mrs. Jackson. She cares about the opinions her employees have, so when decisions need to be made she listens to their suggestions. Her consultative style in leader decision- making expressions her ethical understanding to make employees feel heard in the workplace. Mrs. Jackson empathy toward her employees my cause them to trust and respect her more. "Transformational leadership is a type of leader that can promote organizational innovation capability" described by Sookaneknun and Ussahawanitchakit (2012, p. 79). Mrs. Jackson is an idealized influence when she plans meetings to inform staff on ways to increase profit with her various ideas. She lays out a vision that inspires other to be part of the project.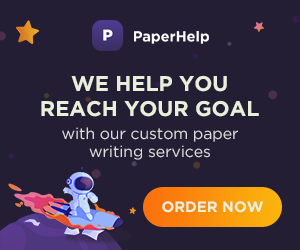 When she goes to different classes, to stay updated in the cosmetic field, it is motivational and inspires others to follow her tactics. Mrs. Jackson intellectually stimulates her employees by taking them to hair shows like, Bonner Brother, Nirobi, and Dudley, to let them see skills outside of the workplace that will inspire them to try new techniques. This brings out talent that individuals may not have known they obtained. Skills are developed from Mrs. Jackson's effort to open minds to innovative things. She cares about her employees by individually considering their needs to advance and improve in the field, by personal training when they feel they need more understanding.
Conclusions and Reflections
Tava Jackson is a transitional leader that has impacted me personally I have been through about four salons. I started out at Hairtopia Salon, but while in college I had to relocate. I have seen poor leadership in managers, not being considerate or willing to provide professional knowledge to improve their employees in the workplace. She personally impacted me through her influential abilities. I am not sure how she continues the have these skills, and what she went through to gain the skills she obtains. Mrs. Jackson acquires numerous abilities from research found, explaining her growth and the growth of her employees. In the ethical decision- making assessment I scored a 41/50 showing I possess good skills in ethical decision-making. This research shows that there are multiple qualities that can be obtain to be an effective leader in a hair salon. My manager's effective leadership behaviors and characteristics opened my mind to other capabilities I will need for future skill in managing my own salon.
References
Browne, M.N., & Keeley, S.M. (2012). Asking the right questions: A guide to critical
thinking. (10th ed.). Boston: Pearson
Colquitt, J.A., Lepine, J.A., & Wesson, M.J. (2013). Organizational behavior: improving performance and commitment in the workplace (3rd ed.). New York, NY: Mc-Graw- Hill Irwin.
Moss, J.A., & Barbuto Jr., J.E. (2010). Testing the relationship between interpersonal political skills, altruism, leadership success and effectiveness: A multilevel model. Journal of Behavior &Applied Management, 11(2), 155-174. Sookaneknun, S., & Ussahawanitchakit, P. (2012). Transitional leadership, organizational innovation capability, and firm performance of cosmetic business in Thailand. Journal of International Business & Economics. 124), 77-91 Woiceshyn, J. (2011). A model for ethical decision making in business: Reasoning, intuition, and rational moral
principle. Journal of Business Ethics, 104(311-323). Doi:1007/s10551-011-0910-1 Yunus, N. J., & Anuar, S. (2012). Trust as moderating effect between emotional intelligence and transformational leadership styles. Interdisciplinary Journal of Contemporary Research in Business, 3(10), 650-663