1.1 What are the laws and codes of practice that relate to the promotion of equality and the valuing of diversity? (Make a list).
Don't waste time Get a verified expert to help you with Essay
Disability Discrimination Acts 1995 & 2005
Special Educational Needs and Disability Act 2001
Race Relations Amendment Act 2000
Human Rights Act 1998
Children Acts 1989 & 2004
Education Act 1996
Equality Act 2010
Carers and Disabled Children Act 2001
Every Child Matters 2005
1.2 Why is it important to support the rights of all children and young people to participation and equality of access?
All pupils have the right to a broad and balanced curriculum, which schools have a duty to provide. They should have equal access to the curriculum irrespective of their background, race, culture, gender, additional need or disability. This curriculum refers to learning within and outside of the classroom and it is important that all children are provided with positive and high quality standards of teaching. By providing this equality of access personal achievements of CYP's will be maximised.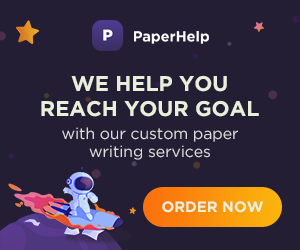 Participation involves everyone within a school. Inclusion of pupils and parents alike, regarding development of school policies perhaps, should be a two-way process with the teachers, via student councils and parents' meetings. Participation could also take place in the classroom where CYP's can relay what works best for them and they then feel that they have a voice.
1.3 What are the benefits of valuing and promoting cultural diversity in work with young people? Why is it important? Recognising and promoting the cultural diversity of individuals and groups within a school will enrich learning and promote the knowledge and understanding of all pupils. By understanding the cultural diversity of the pupils within a school helps them make sense of their learning by making connections with their own lives. Taking account of CYP's background is essential to build effective relationships and provide support. Diverse cultures in society should be recognised and reflected throughout the curriculum with regards to music, food, and music, to name but a few. By doing this demonstrates a valuing of their culture and supports all CYP's to explore and understand different cultures to their own.

Outcome 2
Assessment criteria 2.1, 2.2, 2.3, 2.4, 2.5.
Write notes about three imaginary children to outline how prejudice and discrimination might affect them and how you might deal with this. Example 1. Hamish is a 7 and is hard of hearing. He is a loner and finds it hard to make friends. He has difficulty understanding what is happening within the classroom and playground. Approaches I would make to support inclusion and learning
Provide flashcards and more visual aids
Introduce a 'buddy' scheme whereby other pupils assist him Educate the CYP's about his disability via the British Deaf Association, perhaps, talking within the school Liaise with the parents as to how they may know of ways to help, as they will already have strategies in place at home Liaise with the SEN teacher
Example 2.
Maria is 9 and is a traveller. She is new to the school and this is the sixth school she has been to. She is very behind in education due to her moving around. She has a strong accent making it difficult for others to understand her and appears to have been isolated. Approaches I would make to support inclusion and learning
Educate the CYP's about the traveller way of life, via perhaps having a member of their community attending the school for an assembly Provide extra tuition to improve grades
Provide individual TA support
Introduce 'buddy' scheme
Example 3.
Sam is 6 and he has moderate autism. He cannot sit still for long periods. He cannot read or write. Approaches I would make to support inclusion and learning
Allow him to expel any of his pent up energy by going to a safe area and 'running around' Make sure during carpet time he has something to keep his hands occupied Provide SEN support
Allow use of IT to type out words
Extra TA support
Outcome 3
Assessment criteria 3.1, 3.2, 3.3
Find out what inclusion means and write some notes about approaches to inclusion in supporting learning. Inclusion is about ensuring that CYP's, whatever their background or situation are able to participate fully in all aspects of the life of the school. They should be provided with the same opportunities and access to a high quality of education. Best practice checklist for contributing to an inclusive environment Know the individual needs of children and any potential barriers to their learning Listen to children and involve them in their own learning
Know the background and interest of individual children and draw on these when supporting their learning Include materials and resources in your own work with children which reflect diversity in society Find out about the individual targets of the children with whom you work Use different strategies to support children with their learning Have high expectations of all children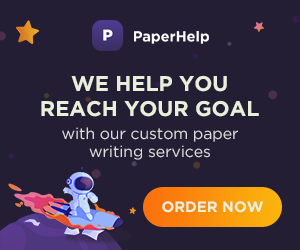 Report any concerns that you have about children's progress and/or well-being