1.2 Younger people with dementia diagnoses may still be employed have children and a family and it can be a lot more distressing for them when diagnosed than someone who is older, they have a better awareness of what is coming and what is going to happen, and older person may not realise they have dementia at first, and out it down to Age, and by the time they are diagnosed they have had it for some time so the trauma is not so severe and they don't have dependents to worry about, so the experiences can be quite different. 1.3 People with disabilities are more prone to developing dementia at an earlier age that people who have no disability, although the symptoms may be similar and they may not get the correct diagnosis or be able to understand the diagnosis.
Don't waste time Get a verified expert to help you with Essay
Different Ethnic Groups may have a lower awareness of dementias and they are more prone to having more than one type of dementia linked in with medical problems and this can delay diagnosis, so they are not getting the support they need early on, There is also a stigma in some cultures, thinking they are possessed they are locked up with no treatment and sometimes even killed, so it can be difficult to breach this barrier making their experiences more harrowing. It can also make it difficult to present their needs culturally as their history may not be in this country so person centred approaches can be difficult for them. End of life can mean that they have been diagnosed with dementia for some time and if there is no plan in place for palliative care, or they have not already detailed their needs then the support they get at end of life might not be what they want, they will lack understanding of what is happening and this can distress the family members. Having a good plan in place reduces this, so people with dementia at end of life still have their needs, wishes and preferences respected and reduce the distress caused.
1.4 A carer may become distressed, frustrated, lack sleep become depressed, dementia is a full time job, they become confused, don't remember people who are family members, and they will eventually forget the basics of life, this can be very distressing watching a family member with dementia as they are not recognising their children, partners ect. It is not a slow process and this affects their well-being. 2.1. The current legislation The Equality Act, The Human Rights Act and the equality and diversity policies in place all reflect what is in the agreed ways of working in the plans and policies and procedures. This makes sure that the client is always at the centre of planning and the support they receive, they are encouraged to make decisions and given the choices that are reflected in the support plans, making sure they are included, they are offered outings and encouraged to be a part of the communities they live in, this promoted inclusive practices and promotes the clients themselves.
2.2 Because they lack understanding, they have lost their memories and the basics of life skills, this makes them very vulnerable to people thinking they are acting in their best interests, it also makes them targets for people who would want to exploit them as they have forgotten what money they had, they have been convinced to give them power of attorney, they may become reliant on their carers who keep them isolated in their homes and make excuses. 2.3 The person with dementia may feel depressed, lost, not understand what is happening, they may not realise what is happening until the damage is done and then not understand why it happened causing them to become very distressed, feel isolated, let down, it all feels strange and upsetting.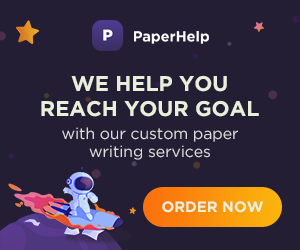 2.4 Diversity, equality and inclusion are the differences between us all in our religious beliefs, cultural needs, preferences, they are addressed by learning about their histories, their past, what they need in the religious beliefs cultural needs from diet, to clothing, support, who supports them, the activities they take part in, by having individual plans in place that reflect their individual needs and preferences, by making sure they are involved in the planning and reviewing processes all of their individual needs can be met. 4.3 I would explain to them how the individual might feel, what effect this can have on them. I would also report it to the Manager immediately so training and support can be put in place for them, this is all recorded in the staff files and it is monitored so it doesn't happen again. We promote inclusive practices and the client is always involved in choices and decisions no one should work in any other way.