Hundreds of tall buildings, Thousands of cars speeding and zooming by on the expressways and freeways, Millions of people and Millions of daily activities from travelling to cooking to Industrialization to Agriculture, All of them need Energy to Power and fuel them .With a 30% increase in demand over the past 10 years and a reasonable amount of Resources, what I wake up every morning is with one news "The rising Fuel Price". The simple observations of day-to-day energy crisis in my Country as well as the world, genuinely concerns and motivates me in such a powerful way that I am determined to solve and find solutions to this energy imbalance in my own country and hopefully in other areas of the world. "Follow your heart "is the one statement that resonates in my work and personality. My Father once told me that if you love what you do , you can achieve what you want and since then I have been excelling in whatever I undertake and am happy in achieving and striving for the small and big goals that I set for myself. What challenge me are my own failures.
Don't waste time Get a verified expert to help you with Essay
 Being a Mathematics School Topper with strong interests in Statistics and Calculus, I had always wanted to do my major in this subject. One of my favourite class at school was Chemistry. Having scored 96% in Chemistry and Physics motivated me to take up Petroleum Engineering .The appreciation from my mentors and teachers encouraged me and endowed me with other leadership roles and responsibilities towards my school. My interest in petroleum engineering is inherent from my achievements and participation at state level Green and Science Olympiad, All India Environment awareness programmes and receiving a Silver medal for the Science for Peace competition. Ethically as well my interest for the field goes a long way since being an environment sensitive person I have felt the need to know more about the limited energy resources available to us and capacitate myself with skills that help in Research and optimized utilization of the same.
In the current Industry ,the exploration efforts have successfully discovered petroleum within an acceptable range of reserve potential, the challenge now becomes how to best optimize extraction of recoverable reserves in a manner yielding an acceptable economic return on total cash expenditures required over the life of the project. Real world experience has shown that economic success is by far the more difficult accomplishment, as it is dependent on factors well beyond the means of science and technology. The extraction process itself costs us a large sum of money and with the limited availability and failure of technological advances show us a hike in prices every day. With this hike it becomes very difficult for the people to afford it. Hence, this current scenario constantly motivates me to develop such a plan that will not only increase the extraction but will also make other people to access it.
I aspire to study, petroleum Engineering from your University, since Texas being a hub of petroleum industry and with all the research and expert guidance available, it will open an opportunity for me to amass knowledge .Being with experienced faculty will open other research opportunity and facilitate awareness about the current energy crisis affecting our future and equip us with tools to contribute in balancing the environmental impact. Though petroleum is necessary for our needs and demands but we should not do this on the cost of our future generation. The structure of the course and modules will not only make the basics strong but will also provide a thorough understanding of majors like geomechanics and petrophysics.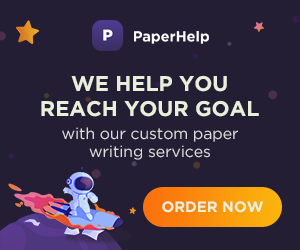 Moreover, in petroleum also there are number of fields such as drilling, reservoir engineering and project manager. With these fields, I have number of opportunities in my hand. My career aspirations, to work and succeed in the Petroleum field and work as a Petroleum engineer with world leading companies like Apache, Burlington Resources or further go into Research can be realized by obtaining the right knowledge. The technological advancement, research and experience faculty can help me realize my goal. My above mentioned goals can only and only be fulfilled if universities like your give us a chance.