1. Introduction
This report will evaluate strategies of InterContinental Hotels Group (IHG) in China and how they rose to being the biggest and most successful hotel operator in China. What strategies were formed and implemented to get to position. Then this report proceeds to define strategy and apply the SWOT, Porter's diamond forces model and Porter's five forces to IHG in China. 2.1 Company Profile – InterContinental Hotels Group
Don't waste time Get a verified expert to help you with Essay
InterContinental Hotel's Group is one of the world's leading hotel companies having 679000 in over 4,600 hotels in nearly 100 countries and territories around the world. IHG operates nine brands which are InterContinental Hotels & Resorts, Crown Plaza Hotels & Resorts, Hotel Indigo, Holiday Inn Hotels & Resorts, Holiday Inn Express, Staybridge Suites Hotels, Candlewood Suites Hotels, EVEN Hotels and HUALUXE Hotels. This portfolio includes everything from luxurious upscale hotels in the world's major cities and resorts to reliable family oriented hotels offering great service and value. So guests travelling for business or leisure, honeymoon or a family holiday, IHG will have a hotel that's right for them. 2.1.1 Goal: To grow by making their brands the first choice for guests and hotel owners 2.1.2 Strategy: To build the hotel industry's strongest operating system focused on the biggest markets and segments where scale really counts. 2.1.3 Operating System: IHG's operating system is made up of all the things they do to drive demand for their brands. This report will look at this in the next section. 2.2 Driving Demand
This includes;
Hotel distribution: 4,600 hotels in nearly 100 countries and territories around the world. When people travel, they look for familiar brands they know from home, increasing the demand for hotels that operate under their brands around the world. IHG's Advertising and marketing campaigns: Annual fund totalling $1.2bn through a central fund where their franchisees pay a fee into, used on their behalf for marketing and promotions to generate demand for their hotels. Web/Mobile presence: Websites operating in 13 different languages and IHG have 6 different language apps for smartphones. IHG Rewards club: The world's largest hotel loyalty scheme with over 76
million members. Reservation systems: Their 11 global reservation offices (call centres) are available to take hotel bookings from guests 24 hours a day in 11 different languages. Sales force: A global sales force of more than 17,600 professionals throughout the world, talking about and selling the booking of hotels under their brands to individuals and companies. Food and beverage: Over $4.6n of food and beverage revenue and over 4,500 outlets worldwide. Focusing on the biggest markets where their scale really counts ensures that IHG concentrate their resources on the opportunities that will provide the greatest return. 2.2 IHG Business Model
IHG operates hotels in 3 different ways – as a franchisor, as a manager and on an owned and leased basis. Their business model focuses on managing and franchising hotels, whilst their business partners own the bricks and mortar. Below is the breakdown of IHG business: Franchising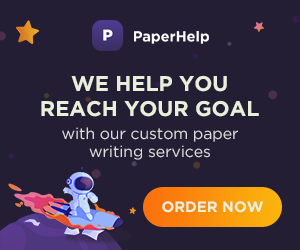 This is the largest part of IHG business: 3,955 hotels operate under franchise agreements. Managing
IHG manage 689 hotels worldwide.
Owning
IHG owns 9 hotels worldwide (less than 1% of their portfolio).
Source: IHG, 2013
2.3 IHG's winning ways
These are a set of behaviours based on IHG's values helping them to become one of the very best companies in the world. These winning ways provide a strong sense of shared purpose, and are critical to driving their business performance forward, as well as making them a great, enjoyable place to work. These are: Doing the right thing

Showing care
Aiming higher
Celebrating difference
Work better together
These winning ways make IHG a high-performing organisation that helps deliver their company's core purpose – 'Great Hotels Guests Love'. 3. Chinese
culture and Chinese Hotel Industry
Introduction of the Open Door Policy in 1978 opened the door to what would become decades of unprecedented economic growth in China's history. Riding along the waves of new found economic liberty and the freedom to partner with foreign investors, China's hotel investment community seized the opportunity to welcome outside investment. The hotel industry in China quickly developed from 137 properties in 1978 to 14,237 properties in 2009. One of the main catalysts of the rapid development seen in the hotel industry has been the expansion of multinational hotel groups into China (Guillet et. al., 2011). China is poised to become the number one international tourist destination in the future. Tourism in China, both domestic and international, has exploded in recent years along with the booming economy and foreign hotel companies are racing to fly their flags in key markets in China and capture a portion of the rapidly growing tourism market. China's hotel industry is different from that of other countries due to fierce competition, multiform ownership and management systems, coupled with China's unique culture society (Kong and Cheung, 2009). The hospitality industry is one of the forerunners in economic development and privatization in China (Chan & Yeung, 2009). A strong local loyalty program is key to winning visitors as upper middle class Chinese are influenced by them when choosing a hotel (A.T. Kearney report, 2013). There are four barriers to hotel chain development in China, which are economic and political systems, hotel ownership, management capability and resources, and competition between local and foreign chains (Pine and Qi, 2004). Additional hurdles MHG's may encounter when developing in China are: establishing a successful loyalty program, navigating the unpredictable government environment, understating the role of guanxi, finding skilled labour and dealing with high pollution levels (Chan & Yeung, 2009). 3.1 IHG's strategies in China
InterContinental Hotels Group (IHG) entered China in the mid 1980's. They were the first U.S. based MHG to focus on growth in China. IHG opened 8,084 new rooms in China in 2011 alone, bringing their total room count in China count to an astonishing 55,182 rooms. The new IHG hotel openings included four of their flagship luxury InterContinental. Hotels and 11 Crowne Plaza
Hotels, which cater to the much sought after business travel segment. IHG reported 17.4% RevPAR (revenue per available room) for the year in 2011, which was a 10.7% increase over the previous year (HMA Staff, 2012). China is IHG's second largest market after the United States and is likely to surpass the US to become their largest by number of rooms by 2025. IHG directly manages almost all its Chinese hotels and is currently the largest employer among all international hotel companies in the region, with nearly 60,000 employees working at its corporate office and hotels across over 70 cities in the country. IHG in December 2013 announced plans to recruit more than 110,000 employees between 2013 and 2015. IHG has a highly ambitious development strategy which includes deepening penetration in key cities such as Beijing and Guangzhou and targeting Tier 2, 3 and 4 cities. In 2012, IHG launched HUALUXE Hotels & Resorts, a new hotel brand specifically designed for Chinese guests, the first of which is scheduled to open in 2014, with 21 hotels currently in the pipeline. The English name Hualuxe translates as "China luxury," while the Chinese name reads Hua Yi. Hua means Chinese, and Yi stands for a city or a capital. Yi is also often associated with cognac, which is a sign of luxury in China. Positioned between the company's upscale Crowne Plaza and luxury InterContinental brands, Hualuxe will focus on China's second- and third-tier cities and is geared to please business travellers from domestic companies, state enterprises and government. IHG has confirmed 20 Hualuxe properties in destinations including Zhangjiajie, Changsha and Lijiang. "[The new China brand is] going to Shanghai, Beijing, and Guangzhou in time, but not until [it's entered] tier-two and tier-three cities because that's where the future opportunity is," Keith Barr, IHG Greater China's CEO, told CNN travel.
All figures as of 30th September 2013. Source: IHG website
All figures as of 30th September 2013. Source: IHG website
In China, IHG sees the greatest opportunity for growth of any single country and their strategy has been to enter the market early, to develop their relationship with key local third party owners and grow their presence rapidly. They also formed strategic alliances with large property developers
with the benefit of getting multiple projects and the security of working with a reputable developers who have solid financial background (Fei, 2006). In a country with 659,000 branded hotel rooms, IHG is the largest international hotel company with over 61,000 rooms and more than 50,000 in the planning phase or under construction. This rapid pace of openings for IHG has been in anticipation of increasing demand for hotels, driven by a large, emerging middle class and growing domestic and international travel. Their approach is to find the right hotel owner as a means of benefitting from local knowledge. IHG then manages the hotel on the owner's behalf, ensuring brand standards are consistently delivered. The owners, in turn, are keen to operate under the group's well-established international cachet. IHG focuses on franchising and management of the properties. Typically, the senior management of the hotel such as the general manager and the financial controller are IHG employees with the third-party owner employing all other staff. (IHG, 2013) 4. What is Strategy?
Strategies are the means which enable organisations to achieve their objectives in a changing environment through the configuration of its resources and competencies with the aim of fulfilling stakeholder expectations (Johnson & Whittington 2009). Strategy is a plan into future, a pattern that is consistency in behaviour over time for e.g. a company perpetually marketing the most expensive products in their respective industries pursue what is commonly called high end strategy like Apple and Zara. Strategy is position namely the determination of particular products in particular markets and strategy is perspective that is vision and direction (Mintzberg, 2001). 4.1 Business level strategy
A business level strategy is an integrated and coordinated set of commitments and actions a firm uses to gain competitive advantage by exploiting core competencies in specific product markets (Volberda, et. al., 2011). Every business must design a strategy for achieving its goals, consisting of marketing strategy and compatible technological strategy and sourcing strategy (Kotler & Keller, 2006). To identify rivals in the international hotel industry, current practice is to use price, segment and proximity (Matthew, 2000). The main competition strategy research related to the
hospitality industry has concentrated on competition interaction (Baum & Haveman, 1997) (Baum & Ingram, 1998), critical success factors, (Brotherton, 2004) (Geller, 1985), global strategy and marketing strategy (Whitla et. al., 2007). 4.2 Theoretical Framework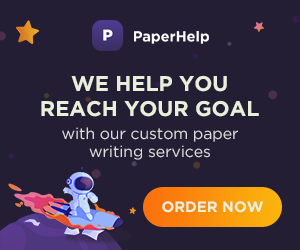 4.2.1 SWOT analysis
Swot stands for strengths, weaknesses, opportunities and threats and summarises the key issues from the business environment and the strategic capability of an organisation that are most likely to impact on strategy development (Johnson, et. al., 2008) At this point, the author will like to do a SWOT analysis of IHG in China. Strengths
Leading competitive positioning and broad geographic reach– IHG is the largest hotel operator in China with 65,239 hotel rooms in 198 hotels across key Chinese cities like Beijing, Shanghai, Chongqing and Guangzhou along with entering 2nd and 3rd tier cities like Dalian, Tianjin, Wuhan and others. Diverse brand portfolio – The company operates a diverse portfolio of brands across multiple economic segments which cater for multiple price segments from the upper upscale (5-star) segment focusing on the international business traveller, to the upscale (4-star) segment catering both to the business traveller and the leisure traveller down to the midscale (3-star) targeting both domestic business and leisure travellers. Early entry – IHG's timely entry in China has led them to establish a strong brand presence in the country and consolidate its competitive positioning. IHG's Holiday Inn is the second most important hotel brand in the country, with 90% of its customers being Chinese. Pipeline Development – As of 30th September 2013, IHG has 179 hotels in pipeline for China. This represents an enormous competitive advantage to the company as it further consolidates its global presence and capitalises on booming travel and tourism industries in China. IHG Academy programme – China faces massive skills shortage in the hotel industry and IHG is winning the war on talent by opening its own academies to attract and groom talent for non-supervisory level positions, leading to the industry's largest talent infrastructure It now has 29 programmes in operation in China alone, with approximately 5,000 participants taking part in 2011. IHG were the first hotel group to
introduce this type of training programme, Today IHG boats of a highly engaged work force. Loyalty programme – In order to create value for Chinese guests, InterContinental introduced a paid membership program called Priority Privilege, which was exclusive to China. Priority Privilege will help create brand preference for IHG hotels among consumers throughout China and is offered alongside IHG's global loyalty programme which is the largest loyalty programme in the world. Strong strategic partners – Through key strategic alliance IHG have developed its relationship with real estate developers, government and key local third party owners and grow its presence rapidly. A new hotel brand HUALUXE specifically designed for Chinese guests focussing focus on China's 2nd and 3rd tier cities. Weaknesses
Luxury focus – IHG might have avoided mid-range hotel sector in china for too long focussing only on luxury market and big cities which might have led to competitors taking over lion's share of the mid-range hotel sector in China Opportunities
Strong economic fundamentals – Robust GDP growth and continued urbanisation will drive sustainable economic development leading to new cities and create new markets and better link existing ones tremendously conducive to long-term hotel growth. Domestic travellers on the rise in china IHG could target this segment which it has started to slowly address now. Threats
Potential of over supply with the number of hotels in pipeline as some newly developed cities reported problems of occupancy Local Chinese hotels already established in the mid-range hotel sector will provide competiveness along with other Multinational hotel companies entering china. Pollution in major cities like Beijing and Shanghai could affect the number of tourists coming to China Unpredictable government policies which could impact operations Global economic slowdown effecting china. The booming hotel industry in 2012 did report somewhat a slowdown for a brief moment before regaining momentum. Outbreak of diseases like SARS in 2003 and Bird flu and swine flu. Human resource shortage for the hotels in pipeline for 2nd, 3rd and 4th tier cities as labour is likely to be less skilled here coupled with risk of competitors seeking employees leading to shortage of skilled labour.
Fluctuations in foreign currency can affect hotel operations Change in consumer taste can hurt IHG and its pipeline projects 4.2.2 Porter's Diamond
The conceptual framework that links structure, strategy and performance is Porter's diamond which suggests that there are inherent reasons why some nations are more competitive than others, and why some industries within nations are more competitive than others (Johnson, et. al., 2008). In his framework, he suggests that national competitiveness will anchored along four dimensions: A nation's factor conditions, Demand conditions, Firm strategy, structure and rivalry and Related and supporting industries (Porter 1990)
Source: Johnson, et. al., 2008
Michael Porter's model illustrated above describes the factors contributing to advantage of firms in a dominant global industry and associated with a specific home country or regional environment. 4.2.2.1 Applying Porter's diamond to IHG in China
The first dimension in Porter's diamond refers to factors of production, the inputs necessary to compete in any industry – labour, land, natural resources, capital and infrastructure (Volberda et. al., 2011). Factor condition advantages at a national level can translate into general competitive advantages for national firms in international markets (Johnson, et. al., 2008). IHG entered China soon as it opened doors to FDI and economy has been booming since having excellent infrastructure. The population in china is exploding meaning there will never be shortage of people finding work however in Multinational companies' cases they may need to spend on training them to their standards. China is technologically advanced allowing IHG to reach customers in innovative ways The second dimension is demand conditions characterized by the size of buyers need in the home market for the industry's goods or services. As seen from above section, China has been a favourite travel destination over the years and in a few years will become the number one tourist destination in the world. There has been emergence of domestic Chinese travellers due to the booming economy creating a new
market. IHG has used these to competitive advantage by opening hotels catering to different segments. Related and supporting industries is the third dimension. Local 'clusters' of related and mutually supporting industries can be an important source of competitive advantage. These are often regionally based, making personal interaction easier. China has excellent transportation and travel links with more and more upcoming high speed train projects. Chinese food is the favourite amongst most international travellers and IHG operates the best restaurants in its hotels Firm strategy, structure and rivalry make up the final dimension. The characteristic strategies, industry structures and rivalries in different countries can also be bases of advantage. In China, IHG's strategy has mainly been to partner and develop relationships with owners that want to build properties and have their branding over them and also by investing in people. Its initial strategy was to target upscale luxury hotels and as it anticipated demand for other segments it catered by having hotels across different cities catering to different segments. Part of IHG strategy is they determine which hotel brands go into which city, along with where exactly they want to be in the city to achieve maximum growth (IHG, 2013) Their structure is a mix of as a franchisor, as a manager and on an owned and leased basis. IHG faces competition from both local and foreign hotel operators in China. 4.2.3 Porter's five forces
This is a framework for assessing and evaluating the competitive strength and position of a business organisation. This theory is based on the concept that there are five forces which determine the competitive intensity and attractiveness of a market. Porter's five forces helps to identify where power lies in a business situation. This is useful both in understanding the strength of an organisation's current competitive position, and the strength of a position that an organisation may look to move into (Johnson et. al., 2008). These five forces can be seen in fig
Source: Johnson et. al., 2008
4.2.3.1 Applying porters five forces to IHG
Threat of substitute goods
In the hotel industry there is usually another hotel just round the corner, as in the case of Chinese hotel industry. Many international chains have raced to china to start operations making it an extremely competitive industry. For IHG the challenge will be to get the guest to choose their hotel over competitors like Marriott or Hilton. Some domestic Chinese hotels offer luxury at reasonable prices thus being attractive to the domestic travellers in china. Bargaining power of buyers
As more and more customers become technology savy, it is now really simple to go online and book a hotel eliminating the role of intermediaries like travel agents or corporate travel consultants. Customers are finding price comparison websites like cleartrip.com or expedia.com which will negotiate or discover bargains for them. All this means high service standards have to be maintained by IHG at all times to get customers to stay at their hotels again instead of losing them to competitors. Competitive rivalry
Rivalry among competitors in the Chinese hotel industry is likely to be fierce. IHG's immediate rivals in China are JW Marriot hotels, Hilton hotels, Starwood Hotels and Hyatt hotels. There is likely to be price war amongst these hotels as competitors might attempt to gain advantage over others. Barriers to entry
It will be very difficult for new competitors to match IHG's already established operations in China. IHG was the first in china and today is the biggest international hotel company by number of rooms. Quanxi is considered very important to do business in China, it gets developed with time as you do business in china. It will be very difficult for new entrants to immediately develop quanxi and get things done. IHG offers differentiation in the sense that it caters to different segments including a hotel exclusively targeting Chinese. It will be difficult for a new competitor to match this differentiation. China is not an easy place to do business and IHG over the years through key strategic alliances and partnerships have developed expertise which again will be difficult to match by new entrants.
Bargaining power of suppliers
There is human resources challenges and shortages for the hotel industry in China. There are fewer qualified people to fill up service industry jobs. Trade unions exist in china which play a major role and sometimes might exploit the employers. IHG tackles this war on talent by running various programmes at its IHG academy's in China building a talented work force all proud to be working at IHG (IHG, 2013) 5. Strategy formulation
In many perspectives to strategy formulation, it is usual to define the purpose for the organisation and then develop a range of strategy options that might achieve the purpose. After developing the options a selection is made between them (Lynch, 2000). Gary Hamel (1997) ''The dirty little secret of the strategy industry is that it doesn't have any theory of strategy creation.'' The complexities associated with the process of strategy formulation are generally thought to be overwhelming, and, as a result, many people believe the process of strategy formulation cannot be structured or formalized. It is useful to consider strategy formulation as part of a strategic management process that comprises three phases: diagnosis, formulation, and implementation. Strategic management is an ongoing process to develop and revise future-oriented strategies that allow an organization to achieve its objectives, considering its capabilities, constraints, and the environment in which it operates (Mitchell, 2005). 5.1 Diagnosis includes:
Performing a situational analysis (internal environment analysis) including identification and evaluation of current mission, strategic objectives, strategies, and results, plus major strengths and weaknesses Analysing organisations external environment including major opportunities and threats. Identify major critical issues that require high priority attention by management. 5.2 Formulation
The second phase in the strategic management process, produces a clear set of recommendations, with supporting justification, that revise as necessary the mission and objectives of the organization, and supply the strategies for accomplishing them. In formulation objectives and strategies are modified to make the organisation more successful. This includes trying to create
"sustainable" competitive advantages, although most competitive advantages are eroded steadily by the efforts of competitors. It is important to consider "fits" between resources plus competencies with opportunities, and also fits between risks and expectations. There are four primary steps in this phase:
*Reviewing the current key objectives and strategies of the organization, which usually would have been identified and evaluated as part of the diagnosis
*Identifying a rich range of strategic alternatives to address the three levels of strategy formulation outlined below, including but not limited to dealing with the critical issues
*Doing a balanced evaluation of advantages and disadvantages of the alternatives relative to their feasibility plus expected effects on the issues and contributions to the success of the organization
*Deciding on the alternatives that should be implemented or recommended.
5.3 Implementation
Strategies must be implemented to achieve intended results. Final stage of the strategic management process involves developing an implementation plan and then doing whatever it takes to make the new strategy operational and effective in achieving the organization's objectives. 5.4 Strategic decision making profile
The strategic decision making profile is a very important profile in an organisation. It is to do with strategic leadership which is the ability to anticipate, envision, maintain flexibility and empower others to create strategic change as necessary (Volberda et. al., 2011) It starts at the top management level but includes a much wider range of potential actors, from strategic planners and consultants to middle managers. The conventional view is that strategy is the business of top management. In this view, it is absolutely vital that top management are clearly separated from operational responsibilities, so that they can focus on overall strategy. The chief executive officer is often seen as the 'chief strategist', ultimately
responsible for all strategic decisions. CEOs of large companies typically spend one thirds of their time on strategy. However there are some dangers. First, centralising responsibility on the CEO can lead to excessive personalisation. Organisations respond to setbacks simply by changing their CEO, rather than examining deeply the internal sources of failure. Second, successful CEOs can become overconfident, seeing themselves as corporate heroes and launching strategic initiatives of ever-increasing ambition. The overconfidence of heroic leaders often leads to spectacular failures (Johnson et al 2008). The top management team, board of directors and divisional general managers are other commonly recognised strategic leaders. In truth, any individual with the responsibility for the performance of human capital is a strategic leader (Volberdo et. al., 2011). Strategic leaders have substantial decision making authorities that cannot be delegated. 6. Conclusion
As seen from the above sections, Chinese economy and hotel industry both are booming. IHG took advantage of this and entered China at the right time thus working its way towards the biggest hotel operator in China. Its strategy mainly has been differentiation at the start where it just focussed on 5 star luxury hotels and as the economy kept going upwards new markets were created and by bringing all of its brands to China IHG today caters to all segments in china in all major cities. It is also targeting upcoming cities by having major projects in pipeline. IHG operates in an extremely competitive environment and has made use of all opportunities by working on its strengths but must not get complacent and always be vary of threats while continue to eliminate any weaknesses it might have. The author concludes by summarising IHG's strategy's key points. IHG's winning strategy
Broad portfolio of strong brands in key locations
Longest established loyalty programme
The deepest relationships with key strategic partners
The most focused development strategy
Only international hotel company with dedicated, standalone region reporting directly to the CEO Largest people infrastructure – IHG is winning the talent war in China by 1st fast-track scheme for non-hotel talents, 1st
Academy to attract and groom talent for non-supervisory level positions. A managed model with minimal capital expenditure. Management contract focus (98% of system and pipeline) – Ensures consistent delivery of guest experience, Imbeds operational capability, Preferred by owners with limited operating experience, Potential to franchise Holiday Inn Express given the more standardised operating model. Contract terms – Base fee = 2% gross revenues, Incentive fee = 6% – 8% of gross operating profit, Length of contract: 10 – 15 years, No fee discounting, No requirements for guarantees Use of capital expenditure -To date no capital expenditure requirements The most established relationships with key strategic partners 30 years of building relationships in China, (Guanxi)
Strong connections to the government (Guanxi)
Excellent partnerships formed with leading real estate developers Almost half their hotels are with multi-unit owners
Signed more portfolio deals than any other international operator
REFERENCE LIST
1. A.T.Kearney Report (2013) China's Hospitality – Rooms for growth. 2. Baum, J. A., & H. A. Haveman H.A. (1997). Love the neighbour? Differentiation and agglomeration in the Manhattan hotel industry. Administrative Science Quarterly, 42(2), pp. 304-338. 3. Baum, J. A., & Ingram. P (1998). Survival-enhancing learning in the Manhattan hotel industry. Management Science Journal, 44(7), pp. 996-1016. 4. Baum, J. A., & Mezias, S. J. (1992). Localized competition and organizational failure in the Manhattan hotel industry. Administrative Science Quarterly, 37(4), pp. 580-605. 5. Brotherton, B. (2004). Critical success factors in UK budget hotel operations. International Journal of Operations and Production Management, 24, pp. 944-969. 6. Chan, B., & Yeung, S. (2009). Hotel development in China: The hoteliers' perspective. Journal of China Tourism Research, 5(2), 210-223 7. Chon, K.S., Cunill, O.M. (2006): The growth strategies of hotel chains: Best business practices by leading companies, The Haworth Press, p. 6 8. Clark, J. & Guy, K. (1998). Innovation and competitiveness: A review, Technology Analysis & Strategic Management journal, 10(3), pp. 363-395. 9. Fei Chang Tai, 2006, , Vol. 5, p78-80
10. Guillet, B., Zhang, H., & Gao, B. (2011). Interpreting the mind of multinational hotel investors: Future trends and implications in China. International Journal of Hospitality Management, 30(2) 11. http://travel.cnn.com/shanghai/life/travel-new-gold-mine-china-centric-hotel-brands-918730 12. http://www.ihgplc.com/index.asp?pageid=2
13. http://www.the-financedirector.com/features/featureintercontinental-hotels-group-high-growth-markets-expansion-china-tom-singer/ 14. Johnson G., Scholes K. and Whittington R. (2008) Exploring Corporate Strategy, England: Pearson education limited, 8th edition 15. Johnson, G. and Whittington, R. (2009) Fundamentals of Strategy, Essex: Pearson Education. 16. Kong, H. and Cheung, C. (2009) Hotel development in China: Review of English Language Literature, International Journal of Contemporary Hospitality Management, 21 (3), pp. 341-355 17. Kotler, P, Keller, K.L, (2006) Marketing Management, New Jersey: Upper Saddle River 18. Lynch R. (2000) Corporate Strategy, England: Pearson education limited 19. Matthews, V. E. (2000) International Journal of Contemporary Hospitality Management, 12(2) pp. 114-118 20. Mintzberg, H. (2001) the rise and fall of strategic planning, Essex: Pearson Education 21. Mitchell, R. C., (2005) "Strategic thinking"
22. Pine, R. and Qi, P. (2004), "Barriers to hotel chain development in China", International Journal of Contemporary Hospitality Management, Vol. 16 No. 1, pp. 37-44. 23. Volberda H., Morgan R., Reinmoeller P., Hitt M., Ireland R. and Hoskisson R. (2011) Strategic Concepts and Cases Management: Competitiveness and globalisation, Hampshire: Cengage learning EMEA 24. Whitla, P., P., Walters, G & Davies, H.( 2007). Global strategies in the international hotel industry. International Journal of Hospitality Management, 26(4), pp. 777-792 25. Zhang, H., Guillet, B., & Gao, W. (2012). What determines multinational hotel groups' locational investment choice in China? International Journal of Hospitality Management, 31(2)