"The quality of our performance has improved significantly, but stores continue to complain about our deliveries," said John Margolis, general manager of the Springfield Warehousing and Distribution Center (WDC) run by Excel Logistics Services. Margolis looked at the customer satisfaction survey for the fourth quarter of the previous year. "At this point, it is becoming increasingly difficult for us to make further improvements. We need a detailed plan of action regarding what to do next. Robin, I would like to see an initial plan from you in the next couple of months. Why don't you begin by looking at the receiving function?" Robin Stalk, quality manager at the WDC, nodded her head.
Don't waste time Get a verified expert to help you with Essay
Founded in 1989, Excel Logistics Services (ELS) was a wholly owned subsidiary of Excel and Co., a large national retail chain. Prior to 1989, Excel handled its own logistics functions, including warehousing and transportation. In 1989, ELS was spun off as a separate company with the sole objective of providing logistics services. Initially, all of ELS's business came from Excel. At present, only 85 percent of ELS's business came from the parent company, and ELS was actively seeking business outside of Excel. Although ELS had plans for growth, it wanted to stay in the business
of providing logistics services to retail chains.
ELS operated a network of seven warehousing and distribution centers for Excel and Co. Each WDC was assigned a region in which it served all Excel stores. Each WDC typically stocked all items needed by stores in the region it served. Company buyers at Excel placed orders for merchandise with suppliers. These orders were based on forecasted demand at retail stores and were delivered to the WDCs where they were received and held in storage. When stores ran out of a product, store managers placed replenishment orders for merchandise at the WDC. If the product was available, the order was picked at the WDC and delivered to the stores. The stores primarily cared about orders being delivered in the right quantity at the right time.
The Springfield WDC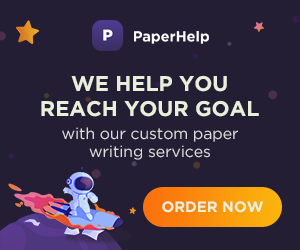 The Springfield WDC served a total of 194 stores. The 194 stores were divided into three categories (A, B, and C) by decreasing order of size. There were 57 A stores, 75 B stores, and 62 C stores. A total of 12,539 items were stocked at Springfield. The majority of these items were referred to as breakpack items (9,944 in total), with the rest being full-case items. For breakpack items, such as answering machines or telephones, ELS received cases of a certain size from its suppliers. Stores ©2004 by the Kellogg School of Management, Northwestern University.
This case was prepared by Professor Sunil Chopra. Cases are developed solely as the basis for class discussion. Cases are not intended to serve as endorsements, sources of primary data, or illustrations of effective or ineffective management. To order copies or request permission to reproduce materials, call 800-545-7685 (or 617-783-7600 outside the United States or Canada) or e-mail [email protected] No part of this publication may be reproduced, stored in a retrieval system, used in a spreadsheet, or transmitted in any form or by any means—electronic, mechanical, photocopying, recording, or otherwise—without the permission of the Kellogg School of Management.

EXCEL LOGISTICS SERVICES
were allowed to place orders for quantities less than a full case because ELS broke open the cases and shipped the items to the stores in smaller quantities. Thus, it was not unusual to have partial cases of breakpack items in storage. For full-case items, stores were required to order at least a case. For these items, ELS only needed to handle cases and did not break them into smaller units. The WDC at Springfield had a total area of 1.1 million square feet and was divided into six modules (see Exhibit 1). Breakpack items were stored in Module 1, while full-case items were stored in Module 3. The other modules were used for sorting and the staging area. On average, Springfield had an inventory worth $46 million, which corresponded to about a one-month demand from stores in the region.
Margolis was hired as the general manager at the Springfield WDC in January of the previous year. A portion of his bonus was based on a quarterly survey of store managers taken by ELS management. The last survey prior to Margolis's arrival indicated that store managers were very dissatisfied with the performance of the Springfield WDC. Springfield was a poor performer and ranked last within the ELS network. Customers (retail store managers)
complained that orders were late and not delivered in the right quantity.
Upon arriving, Margolis focused his attention on service quality at the WDC. Margolis quickly realized that no performance data was available within the Springfield WDC. In fact, none of the processes were well defined. He had to put an entire quality program in place and appointed Robin Stalk as quality manager. Stalk had spent considerable time at Springfield and was knowledgeable about the processes and problems. As a first step, Stalk and Margolis identified receiving, inventory storage, order filling, and shipping as the four key processes at Springfield. Receiving referred to the process of receiving deliveries from suppliers and putting them into storage at the WDC. Inventory storage referred to the process of storing products at the WDC. Order filling referred to the process of receiving a store order, picking required items from storage, and loading the delivery truck.
Shipping referred to the process of transporting the store order from the WDC and delivering it to the store. These four processes were identified as key because any error in these processes impacted Springfield's ability to supply a store order on time and in the right quantity. An error in receiving or inventory storage could result in an improper quantity of a particular product showing up in the inventory system. As a result, the WDC could promise delivery to a store from stock, even though the item was out of stock. This error would be detected when the WDC tried to fill the order and found they could not. This would cause the delivery to the store to be late. Margolis's objective was to manage the four processes in the warehouse in such a way that store orders could be delivered in the right quantity at the right time.
By June, detailed process flow maps were constructed for each of the four processes (see Exhibit 2 for receiving) and key objectives were identified for each process. To identify the objectives, Stalk and Margolis took into account store requirements in terms of delivery accuracy. The process mapping and objective identification was done in coordination with the personnel involved with each process. The operators were expected to follow procedures as described in the process flow maps. The hope was that with more clearly defined processes, performance would improve.
To further motivate personnel, customer survey results for all WDCs were posted all over the warehouse. Margolis hoped that employees would be motivated to avoid being at the bottom of the list and encouraged to follow the process more carefully, resulting in better performance. These actions bore fruit, and Springfield moved up to third place by the fourth quarter. Unfortunately, on an absolute scale, performance was still quite bad with several dissatisfied store managers. Margolis needed an approach to take quality to the next level. He had heard of Statistical Process Control (SPC), and wanted to use the methodology to improve process performance at Springfield.