Factors to consider when designing a web site
Published:
12 October 2015
Remember! This is just a sample.
You can get your custom paper by one of our expert writers.
Get custom essay
83 writers online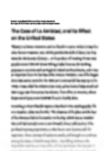 Due to the high rate of competition and technology advance, any website creating company aims at giving its costumers a product they will enjoy using. Lafleur trading company a website developing company is not left behind i doing so. In their quest to satisfy their customers they needed to upgrade their way of developing website. To enable them do this lafleur reflected on factors to consider when designing a website.
To start with, the company realised they need to find out if they are designing a particular website who was their immediate users, what they would expect to find in that particular web site and the easiness of getting what they want. This will be determined by the interphase of the website that is what colours to use, how easy is it to navigate between lafleur website and any related website that might contain contact information about a product advertised in their website (Vu & Proctor, 2011).
Designing a unique product is an important point to consider. In order to get attention of many audience give them a different product than what they are used to but one that serves the purpose better than the previous one. This can be achieved by use of different colours but attractive ones ( a page should not contain more than three colours) use of graphics and relevant pictures of what you are advertising also will make the web site more user friendly
The most important point to put inconsideration is to test your website for errors. Website should be consistent to use and error prone. Contact information pertaining the website should provided so that customers are able to access online information when they so require. Lastly feedback methods to get customers views should be put in place to get customers potion about websites designed by Lafleur Company.
Reference
Vu, K.-P. L., & Proctor, R. W. (2011). Handbook of human factors in Web design. Boca Raton: CRC Press