1. The threat of new entrants.
In terms of economies of scale, Southwest fleet grew to 537 Boeing 737 aircraft providing service to 64 cities in 32 states throughout the United States, with 397 city pairs being served nonstop, by the end of 2008, thus has reached sufficient economies of scale. And Southwest Airline gains its cost advantage through the implementation of "low-cost strategy". It not only flew planes point-to-point—short-haul flights bypassing the expensive hub-and-spoke operations but also chose less popular, less congested airports to achieve quicker turnarounds which enabled the airline to operate with fewer planes and gate facilities than would otherwise have been necessary. Cost consciousness has been a part of its culture. Training people for technical skills is possible but imitating SWA culture is out of question.
Don't waste time Get a verified expert to help you with Essay
The high initial investments and fixed costs to enter the airline industry makes it difficult to compete financially with profitable Southwest for entrants. When compared with key competitor, Southwest Airline got the largest net income(TTM) and EPS(TTM) in 2009(Exhibit 5). Since Southwest Airline was the first major airline to introduce ticketless travel and one of the first to put up a Web site and offer online booking, it has won the high product differentiation. As a pioneer of "low-cost strategy", SWA has set up its reputation and won a large number of loyal customers. However, SWA has no special control over distribution channels. On the other hand, since the publication of in 1978, there is low barrier to set up airline company in the US.
2.The threat of substitutes.
Southwest Airline focuses on the short-haul flight, so customers are likely to switch to other transportation means, such as train. And the low-cost airline has been a emerging industry. There are more choices for customer which posts high threat for SWA. To reduce the threat, Southwest provides low price or time-optimized tickets, good service to their customers. Price for trains, or gasoline cost for self-driving are comparable to the price of Southwest ticket for the same route, not much cheaper. Moreover, the switching costs for customers to train or car for the Southwest routes requires more travel times,cause a lot of inconvenience.The company even created the "Southwest effect", an explosion in the number of people traveling by plane, including many who would have gone by car before.
3.Rivalry among existing firms.
There are many new airline with opposite strategies with Southwest Airline. They offered far more attractive service, such as leather seats and in-flight entertainment systems, for almost the same fare.With the increase of living standard, people prefer comfort to low-cost. The loyalty of Southwest's customers will be questioned. And due to the expensive and highly specialized equipments, the high barriers for exit leads to the white-hot competition.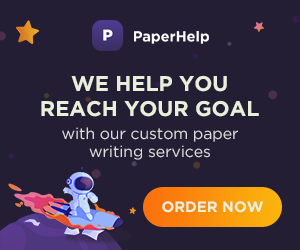 4.Bargaining power of buyers.
Travel agents buy large volumes, there's a concentration of buyers, therefore their switching to a different supplier might have larger impact on the profits. As for individual buyers have almost no strong bargaining power. And switching to an alternative product is relatively simple and is not related to high costs. The airline is not of strategic importance for the customer because there are many other short distance transportation means.
5.Bargaining power of suppliers.
The market is dominated by a few large airplane suppliers including Southwest Airline. As for the catering, gift services and other indirect materials, there are many fragmented sources and therefore their power is of almost no significance. The cost of switching from Boeing 737 to Airbus A320 is very high. Apart from purchase price, the company should pay for the training of employees and the maintenance of new airplanes. The suppliers' customers are fragmented, so their bargaining power is low.