Flipkart.com is a story of the two young computer science graduates brothers Sachin Bansal (26) and Binny Bansal (25) from IIT-Delhi 2005 batch who left their jobs in amazon.com (an American multinational E-commerce company) in 2007 with a dream to become India's top retail Outlet In E-commerce Industry. They came up with an idea to sell books including novels online. Flip kart's timeline shows it was to start as a price comparison platform, but there weren't enough e-commerce sites to compare. So, both the Bansals, who were colleagues at IITDelhi, and then at Amazon.com, thought, "why not start an e-commerce site?" That was the genesis of Flip kart. From an initial investment of Rs. 4 Lakh this So they started to make a website, although it was a bigger task to create a website with 50,000 titles but wouldn't be impossible for IITians… so finally they created which took about a month and a half to start a basic working website with 50,000 titles and grown our catalogue to over 1 Lakh available titles. On 5th September 2007 they launched the company's URL i.e. Flipkart.com for the first time in just an apartment room. . The website was launched on 15th Oct 2007. Flip kart is an Indian ecommerce company headquartered in Bangalore, Karnataka. From a start-up with an investment of just four lakh rupees, Flip kart has grown into a 100 million revenue online retail giant in just five years.
Don't waste time Get a verified expert to help you with Essay
Flip kart focused on online sales of books initially. The process involved in online shopping for books has gone through drastic changes and is more secure right now. A customer could use our user-friendly web page to place an order, once the order is placed online – the book is taken off the online inventory. In case of unavailability – it will be purchased from a supplier. The Book will then get packed and couriered on the same day. Flip kart is currently tied up with around 12 courier service providers. Flip kart also use Indian Postal services to reach areas without courier providers. Logistics play an important role in our business. But it later expanded to electronic goods and a variety of other products. The key differentiators are Availability of variety of goods of various categories, online shopping experience on the site and post sales experience. Apart from this the Cash on Delivery service is also one of the main reasons which keep it apart from other E-commerce portals. The cash-on-delivery model adopted by Flip kart has proven to be of great significance since credit card and net banking penetration is very low in India. . Flip kart offers multiple payment methods like credit card, debit card, net banking, e-gift voucher, and Cash on Delivery. IDEA
Binny Bansal and Sachin Bansal saw a good opportunity in the market around e-commerce. Also, regular job was not as challenging. The excitement and satisfaction that comes with building something of a long lasting value is addictive enough for them to continue this. They started flipkart.com because they themselves felt the need for a good online book store. E-commerce sector is one of the toughest to get into in India. They believe that they can make a difference here. They wanted to create something which has a long lasting value and which we can be proud of. An attractive neutral name is what they looked for. Good domain names were hard to get. They were looking at names that did not just speak of books alone, but one that could suit any category of Products that we may add in future. Also, they wanted to have a catchy name with high recall potential. Flip kart could in simple terms mean 'Flipping things into your Kart'.
CURRENT POSITION OF FLIP KART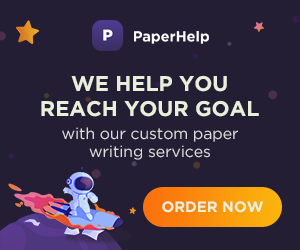 Flip kart started with selling books. In 2010, they added to their catalogue media (including music, movies and games) and mobile phones and accessories. In 2011, product launches included cameras, computers, pens & office supplies, computer accessories, home and kitchen appliances, personal care, health care, gaming consoles, audio players and televisions. In 2012, product launches includes health & beauty products, Life style products which includes watches, belts, bags & luggage. In November 2011, Flip kart launched a new Electronic Wallet feature that allows shoppers to purchase credit to their Flip kart account using credit or debit cards, and can subsequently be utilised to make purchases on the site, as and when required. From June 2012, Flip kart allowed people to buy toys, posters and from October 2012, Flip kart entered into apparel retailing.
ACQUISITIONS MADE BY FLIPKART.COM

2010 "WE READ", social book discovery tool
2011 MIME260, a digital content platform com
2011 Chakpak.com is a bolly wood news site that offers updates, news photos and videos 2012 Letsbuy.com is India's second largest e-retailer in electronics. Flip kart has bought the company for an estimated US$25 million.
ACHIEVEMENTS MADE BY FLIPKART.COM
Flip kart owners have been featured in Business Today as one of the top 25 start-ups of 2009.They have been also nominated for Ernst and young award for the best entrepreneur of 2010. Apart from that they have been featured multiple times in start up news as well as mainstream news. Today, they are recognized as number one in the industry. As a testimony to the superior customer experience, the company has consistently recorded repeat purchase rates of more than 50%. They have also managed to get a registered buyer in every small town and city and hope to constantly improve their service standards. Flip kart's reported sales as follows:-
IN FY 2008–2009- > 40 million
IN FY 2009–2010- >200 million
IN FY 2010–2011- > 750 million
IN FY 2011–2012- > set to cross the 5 billion
As Internet usage in the country increases and people get accustomed to making purchases online. Flip kart projects its sales to reach US$1billion by year 2014 and is aiming at generating a revenue of 50 billion (US$1billion)2015. Ranks among the countries top 30 website.
Customer base of more than 2 million.
30 shipment on daily basis
Daily sales have increased to 2.5 crores.
POPULAR PRODUCT CATEGORIES
1. Clothing: T-shirts, Jeans, Sports Wear, Trousers, etc.
2. Footwear: Casual Shoes, Formal Shoes, Flats, Heels, etc.
3. Beauty & Personal Care: Trimmers, Shavers, Soaps, Brushes, etc. 4. Mobiles
& Tablets: Samsung, Micromax, Nokia, Sony, etc.
5. Laptops & Accessories: HP, Dell, Sony, Lenovo, Pen Drives, etc. 6. Books: Literature & Fiction, Biographies, Novels, EBooks, etc. 7. Baby Care & Toys: Vehicle & Action Toys, Stuffed Toys, Diapers, etc. 8. Sports & Fitness: Cricket, Football, Basketball, Badminton, etc.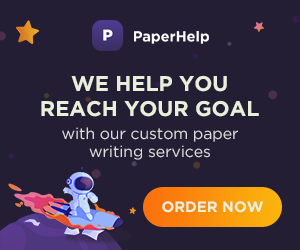 TOP BRANDS
1. Clothing: Adidas, Puma, Reebok, Lee, etc.
2. Footwear: Puma, Adidas, Reebok, Fila, etc.
3. Watches: Casio, Fastrack, Citizen, Timex, etc.
4. TV: Sony, LG, Samsung, Philips, Panasonic, etc.
5. Sports & Fitness: Speedo, Nivia, Yonex, Cosco
BUSINESS MODEL
Creating and maintaining a person-to-person trading community Function as a value added facilitator
Provide a supportive infrastructure
Zero inventory & without having traditional sales force
Profit centers:
Domestic business
International business and
Payment
Largest online trading forum
Compelling and entertaining environment
Establishing trust & safety programs
Cost effective and Convenient trading
Strong community affinity
An intuitive user interface
ORDER LIFECYCLE
Get the item
Procure from Supplier (Just-in-time) (Supplier selection)
Keep Inventory (Inventory Prediction, Planning)
Clean & Check for sanity
Pages missing, MRP printed lesser than told to you
Pack the item
Tamper proof, weather proof, breakage proof
Select courier & hand-over
Courier performances vary across regions a LOT
Get tracking id & communicate to customer
Follow-up for timely delivery
Take care of returns (faulty product/user changes their mind) Minimize returns
MARKETING STRATEGY
Flip kart has been mostly marketed by word of mouth advertising. Customer satisfaction has been their best marketing medium. Flipkart very wisely used SEO (Search Engine Optimization) and Google Ad-words as the marketing tools to have a far reach in the online world. Flipkart.com official Face book page has close to 9 lakh 'likes'. Flipkart recently launched a series of 3 ads with the tag line – "No Kidding No worries" Kids were used to create the adverts to send out the message – if a kid can do it, you can also do it. All in all to create a great customer experience.
EXPANSION PLANS
They aim at 10 times growth and eyes at $ 1Billion sales by 2015. They will look at bigger investments in their supply chain and technology. Investment will be made in large warehouses and increased automation of their process, so that the product is not delayed. They intend to enter in to various new categories and expand their current categories as well. Everything except for groceries and automobiles will be available on Flipkart in future. To go further in the value chain, Flipkart is looking at associations with a larger number of suppliers and partners, both nationally and internationally.
PERSONEL ANALYSIS
Great customer service
Easy to use website, hassle free payment system
Cash on delivery/Card on delivery mode of payment
Focused on user experience
ADVANTAGES
Attract users to the site
Provide selection
Make it easy to Find & Discover products
Provide details to evaluate a product
Description, Specifications, UGC.
Price well
Have to be competitive to the most obvious options
Provide convenient payment options
Online, COD
Confirm payment
CONCLUSION
They started off in 2007 by setting up three centres across India without funding. Six months ago, they reached number one status. They are also four times bigger than their nearest competitor. The company started off small; today they have grown ten times over the last one year and aim to touch the Rs 400 crore mark by March 2013.