1.1
Don't waste time Get a verified expert to help you with Essay
Health and Safety at work Act 1974
Management of Health and Safety at Work Regulation 1999
Health and Safety (First Aid) Regulation 1981 include amendment on 2009 The Electricity at Work regulations 1989
Manual Handling Operations Regulations 1992
Reporting of Injuries, Diseases and Dangerous Occurrences Regulations 1995 Communicable diseases and infection control
Working Time Regulations 1998
Care Standard Act 2000
Control of exposure to Hazardous to Health 1999
Food Safety Act 1990 and Food Hygiene Regulations 2005.
Environmental Protection Act 1990.
1.2
The health and safety at work act 1974 is the main piece of legislation that covers employees for health and safety in the workplace. The main points of health and safety policies and procedures agreed with the employer are, minimal moving and handling, ensuring any materials or equipment is stored away safely. To be aware of any hazards and to minimise risk, also to be responsible for your own safety as well as others. Ensure you are wearing the correct PPE equipment when needed.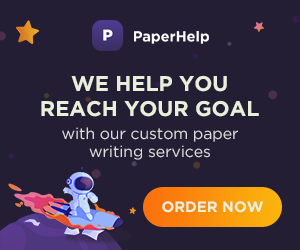 1.3
Take reasonable care of my own health and safety
If possible avoid wearing jewellery or loose clothing if operating machinery If I have long hair or wear a headscarf, make sure it's tucked out of the way so as not to get it caught in machinery or moving parts To take reasonable care not to put other people – fellow employees and members of the public – at risk by what I do or don't do in the course of my work To co-operate with my employer, making sure I get all of the relevant training and understand and follow the company's health and safety policies Not to interfere with or misuse anything that's been provided for my health, safety or welfare To report any injuries, strains or illnesses I may suffer as a result of doing your job To tell my employer if something happens that might affect my ability to work, as my employer has a legal responsibility for my health and safety.

1.4
Employers have legal duties to give health and safety information and training to all employees. Training should include all the risks that employees are exposed to and the precautions needed. It is usual for all new staff to be given induction training on joining the home care service. The training should make clear the areas of activity home carers should and should not undertake and should also give guidance on appropriate footwear and clothing. Where the risk assessment identifies that such clothing is required to protect staff from hazards they should be provided and maintained at no cost to members. Induction programmes must also include health and safety training and should cover:
• Manual handling
• Infection control
• Fire procedures
• First aid
• Basic hygiene
• Food preparation, storage and hygiene
• Dealing with emergency situations
• The use of protective clothing and/or equipment.
UNISON safety representatives have the right to be consulted on the type and level of health and safety training and information developed or offered to members. In addition to the induction, training should be given to employees when: • There is a transfer of job, a change in clients or changes in responsibility
• New equipment is used,
• There are changes in work methods.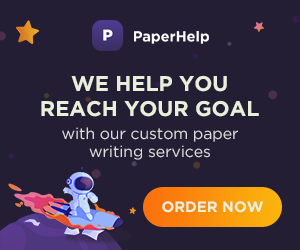 Employers must also provide information for employees, that is easy to understand and which is relevant. Information for people find it difficult understanding or reading English should also be considered.
3.1
Different types of accidents in my work setting could range from burning myself on hot liquid or chemicals, getting body parts caught in machinery, tripping over, right through to being attacked by someone with challenging behaviour.
Sudden illnesses could be sickness and diarreha, flu, right through to any disease a service user or college may have.
3.2
If an accident or sudden illness occurs then first thing to do, if necessary, would be to call for appropriate help. Any accident must be reported to on call and also recorded in the accident book which is located at every house. The form which has been completed should then be taken to management. An investigation should be held to determine whether the accident was preventable and seek a solution to fix the hazard. Any illnesses should be reported immediately to on call and employees should not come into work but instead seek medical advice and obtain a sick not if necessary. When a service user becomes ill then on call should be called to seek further advice on what should be done.
4.1
My own role in supporting others to prevent the spread of infection is to set a good example, always wearing the appropriate PPE, using COSHH and advising others when they aren't sure. Also if I see others who may not be carrying out necessary precautions I will advise them appropriately.
5.1
EUROPEAN DIRECTIVE 90/269 on manual handling, introduced on 31st December 1992 and adopted in Britain as the MANUAL HANDLING OPERATIONS REGULATIONS.
SECTIONS 2 AND 7 OF THE HEALTH AND SAFETY AT WORK ACT (HASAWA) 1974
5.2
Always bend your knees when lifting any object, and ensure to keep the object close to the body when lifting. Never lift over 25kg by yourself but ask for help when needed. The individuals support plan must be read and followed closely, whilst following all the risk assessments. Ensure all the lifting equipment used has been checked and the test is in date before use..
6.1
Hazardous substances come in many different forms;
Chemicals, like cleaning products and rodent repellent can be a hazard. Others are forms of human waste, like bodily fluid, faeces, saliva and blood. Some hazardous substances may not be listed on COSHH, for example asbestos, although may be present in the environment.
7.1
Fit smoke alarms that have a BS kite mark, ensure they are tested at least once a month and batteries are replaced annually. Always use proper candle holders, and ensure any candles are lit away from any potentially flammable substances. Keep heaters away from furniture and never place anything on the heater. Always ensure there is a fixed fireguard around any open fire. It is good practice to switch off and unplug unnecessary appliances before going to bed.
Always use the correct fuses in plugs and avoid using mult way extensions. The best way to stop a fire spreading is to keep all doors closed, especially bedroom doors. Keep all flammable liquids and gasses locked away in a cool place.
7.3
In the event of a fire at work the alarm should be raised immediately. People in the building should leave immediately via the nearest fire exit and should assemble at the designated assembly point.. The fire service should be called as soon as possible. Everyone should be accounted for as soon as possible and no one should be allowed back into the building for any reason.
8.3
It is important others are aware of your own whereabouts for emergency reasons. If there is a fire and no one knows you are in the building then the consequences could be severe.
9.1
Cognitive Symptoms
Memory problems
Inability to concentrate
Poor judgment
Seeing only the negative
Anxious or racing thoughts
Constant worrying
Emotional Symptoms
Moodiness
Irritability or short temper
Agitation, inability to relax
Feeling overwhelmed
Sense of loneliness and isolation
Depression or general unhappiness
Physical Symptoms
Aches and pains
Diarrhea or constipation
Nausea, dizziness
Chest pain, rapid heartbeat
Loss of sex drive
Frequent colds
Behavioural Symptoms
Eating more or less
Sleeping too much or too little
Isolating yourself from others
Procrastinating or neglecting responsibilities
Using alcohol, cigarettes, or drugs to relax
Nervous habits (e.g. nail biting, pacing)
9.2
Signs that indicate own stress could be lack of sleep, high blood pressure, fast heartbeat, nausea, bad sleeping pattern, unable to cope with everyday living, having excessive time on sick leave, not eating enough, or eating too much. Other signs include mood swings, violent outburst, sudden weight loss or gain.
9.3
Unrealistic workloads and targets, poor time management, people with unrealistic expectations of yourself. Heavy workload can trigger my own stress as it causes me to worry about how I will complete the workload on time and to a satisfactory standard. To overcome this I can ensure I prioritise the workload and ensure I complete one piece of work before moving on to the next, to maximise efficiency. Poor time management can trigger stress because I don't like to be unreliable. Managing this by leaving earlier. People having unrealistic expectations of me makes me feel like I should be performing or acting in a way that I would not be able to comfortably operate. To overcome this I let people know when I feel they may be expecting too much from me.
9.4
2 strategies to be compared are;
1.Taking 5 minutes out to get away from the situation.
2.Trying to resolve the situation immediately in the same stressful situation.
The first strategy allows for the person to get away from the stress triggers, which allows for the person to be able to calmly think about how they can resolve or help the situation at hand. This also allows for the person to make more informed and sensible decisions and may be more effective to solving the problem The second strategy, although it may work at times, is not as effective as the first as the person is still in the situation that triggered the stress and therefor may not be able to make an effective decision or come up with an efficient and effective solution.