ord Motor Company was incorporated in Delaware in 1919. Ford acquired the business of a Michigan company, also known as Ford Motor Company which incorporated in 1909 to produce and sell automobiles designed and engineered by Henry Ford. They are one of the world's largest producers of cars and trucks. Ford operates in two sectors, Automotive and Financial Services. In the Automotive sector reportable segments are Ford North America, Ford South America, Ford Europe, and Ford Asia Pacific Africa. In the Financial Services sector reportable segments are Ford Motor Credit Company and Other Financial Services.
Don't waste time Get a verified expert to help you with Essay
1b. Factors affecting Ford's profitability include:
Wholesale unit volumes
Margin of Profit on each vehicle sold – which in turn is affected by many factors, such as: Market factors – volume and mix of vehicles and options sold, and net pricing (reflecting, among other factors, incentive programs: Cost of components and raw materials necessary for production of vehicles Costs for customer warranty claims and additional service actions Costs for safety, emissions and fuel economy technology and equipment A high proportion of relatively fixed structural costs, so that small changes in wholesale unit volumes can significantly affect overall profitability General economic conditions and other uncontrollable external factors affect the automotive industry as a whole 1c. Toyota commenced operations in 1933 14 years after Ford.
Toyota operates in the Automotive and Financial sectors as does Ford, with reportable segments in Japan, North America, Europe and Asia NEED MORE Toyota Motor Corporation is a limited liability, joint-stock company incorporated under the Commercial Code of Japan and continues to exist under the Corporation Act. Toyota commenced operations in 1933 as the automobile division of Toyota Industries Corporation (formerly, Toyoda Automatic Loom Works, Ltd.).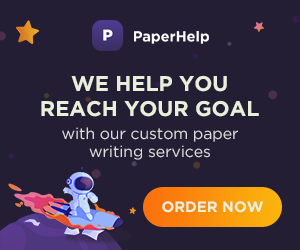 Toyota became a separate company on August 28, 1937. In 1982, the Toyota Motor Company and Toyota Motor Sales merged into one company, the Toyota Motor Corporation of today. As of March 31, 2013, Toyota operated through 509 consolidated subsidiaries and 206 affiliated companies, of which 56 companies were accounted for through the equity method.
Toyota primarily conducts business in the automotive industry. Toyota also conducts business in finance and other industries
Toyota's business segments are automotive operations, financial services operations and all other operations. The following table sets forth Toyota's sales to external customers in each of its business segments for each of the past three fiscal years

Toyota sells its vehicles in approximately 170 countries and regions. Toyota's primary markets for its automobiles are Japan, North America, Europe and Asia. The following table sets forth Toyota's sales to external customers in each of its geographical markets for each of the past three fiscal years. Automobile sales are affected by a number of factors including: • social, political and economic conditions,
• introduction of new vehicles and technologies, and
• costs incurred by customers to purchase and operate automobiles
2a.2c A proxy is another person that you legally designate to vote your stock. If you designate someone as your proxy in a written document, that document also is called a proxy or a proxy card. A proxy statement is a document that SEC regulations require that we make available to you when we ask you to vote your stock at the annual meeting. NEED MORE 2b. dklsfjl;
3c. The Board has adopted the following standards in determining whether or not a director has a material relationship with the Company. Employee or former employee. No director who is an employee or former employee of the company can be independent until three years after termination of such employment Independent Auditor Affiliation. No director who is, or in the past three years has been, affiliated with or employed by the Company's present or former independent auditor can be independent until three years after the end of the affiliation, employment, or auditing relationship. Interlocking Directorship.
No director can be independent if he or she is, or in the past three years has been, part of an interlocking directorship in which an executive officer of the company serves on the compensation committee of another company that employs the director. Additional Compensation. No director can be independent if he or she is receiving, or in the last three years has received, more than $100,000 during any 12-month period in direct compensation from the Company, other than director and committee fees and pension or other forms of deferred compensation for prior service (provided compensation is not continent in any way on continued service).
Immediate Family Members. Directors with immediate family members itn the foregoing categories are subject to the same three-year restriction. Other relationships. Commercial, charitable and educational relationships will not be considered to be material relationships that would impair a director's independence. PAGE 25 Elaborate more
3d. In book
3e. Among the most important qualities directors should possess art the highest personal and professional ethical standards, integrity, and values. They should be committed to representing the long-term interests of all of the shareholders. Directors must also have practical wisdom and mature judgment. Directors must be objective and inquisitive.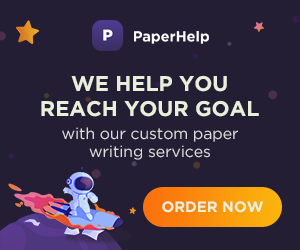 Directors must be willing to devote sufficient time to carrying out their responsibilities and
duties effectively, and should be committed to serve on the Board for an extended period of time. 3f. Non-employee board members are provided with $200,000 of life insurance which ends when a director retires, company provided healthcare insurance at no cost, use of up to two company vehicles free of charge. NOT DONE 4a. Ford's audit committee selects the independent registered public accounting firm to audit Ford's books and records, and determines the compensation of the independent registered public accounting firm. Consults with the firm, reviews and approves the scope of their audit, and reviews their independence and performance.
Reviews internal controls, accounting practices, and financial reporting, including the results of the annual audit and the review of the interim financial statements with management and the independent registered public accounting firm. CONTINUED PAGE 20 4b. The Board has designated Stephen G. Butler as the Audit Committee financial expert.