Dutch-Bangla Bank Ltd is a commercial bank of Bangladesh. The Bank was established under the Bank Companies Act 1991 and incorporated as a public limited company under the Companies Act 1994 in Bangladesh with the primary objective to carry on all kinds of banking business in Bangladesh. It is one of the fast growing leading online banks in private sector. This is a descriptive report on Dutch-Bangla Bank Ltd. that mentions the activities of General Banking, On-line banking and corporate social responsibility (CSR) of the bank.
Don't waste time Get a verified expert to help you with Essay
The bank is established jointly by local Bangladeshi parties spearheaded by M Sahabuddin Ahmed (Founder & Chairman) and the Dutch company FMO.
This report's objective is to find out more information about CSR of Dutch-Bangla Bank Limited. I hope that my report on CSR of Dutch-Bangla Bank Limited would be a summarized view of CSR activities of Dutch-Bangla Bank.
1. INTRODUCTION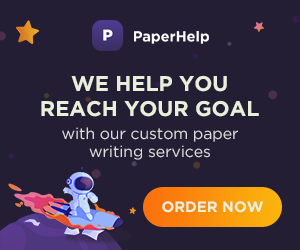 Corporate social responsibility (CSR) is a form of corporate self-regulation integrated into a business model. CSR policy functions as a built-in, self-regulating mechanism whereby business monitors and ensures its active compliance with the spirit of the law, ethical standards, and international norms. The term "corporate social responsibility" came in to common use in the late 1960s and early 1970s. ISO 26000 is the recognized international standard for CSR (currently a Draft International Standard).
Figure 1: Where big corporations spending CSR resources The banking sector of Bangladesh has a long history of involvement in benevolent activities like donations to different charitable organizations, to poor people and religious institutions, city beautification and improving art & culture, etc. In a natural calamity-prone area like Bangladesh, there remains an existing and distinctive CSR agenda focused on the business contribution to tackling social crises in the affected area.

Dutch Bangla Bank Limited as a responsible corporate body has been playing a pioneering role in implementing social and philanthropic programs to help disadvantaged people of the country. Education, healthcare, human resource development, conservation of nature, creation of social awareness, rehabilitation of distressed people and such other programs are some of the important areas where the bank carries out its social and philanthropic activities. In 2010 alone, DBBL donated BDT 340 million towards social causes.
2. Origin of the report:
This report is prepared as a partial requirement of the course, Business Communication, assigned by my course instructor Nigar Sultana on "Corporate Social Responsibility of Dutch-Bangla Bank Limited" submitted on 1th December, 2012. The recent activities of various kinds of business firms on CSR have inspire me to do this report on CSR of Dutch-Bangla Bank Limited. Some recent CSR activities also influence me to do this report on CSR activity of DBBL.
3. Problem & Purpose:
This report is divided into two objectives. Those are :
Primary Objectives:
The primary objectives are –
> To find out more information about CSR of Dutch-Bangla Bank Limited & new fields of their CSR.
Secondary Objectives:
> To develop skills of writing a formal report, techniques and principles as well. 4. Scope of the report:
This report can be used by others as secondary information. The information of this report will be used for any other survey or making any other document. To find any new scope of CSR, anyone can take help from this report & its information.
5. Limitations of the report:
I didn't face any major limitations in this research. But, if I personally go DBBL's head office, that will be more helpful for me. There is also some time pressure for making this report properly. Because of time limitations, I cannot collect my require information properly.
6. Findings:
By investigate about CSR of Dutch-Bangla Bank; I've to know about their regular CSR activities. DBBL's Corporate Social Responsibilities are-
1. In Education sectors,
2. In Health sectors,
3. In Social Welfare.
6.1 In Education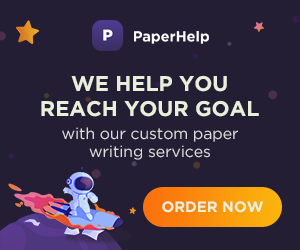 DBBL is providing scholarships to students, especially for those who cannot continue their study due to financial constraint as well as to the meritorious and needy students every year since 2003. The bank awards around 300 new scholarships of Tk. 1,000 per month every year along with continuing scholarship for those studying at HSC level. The Graduation level scholarships of Tk. 2,000 per month are renewable for their entire academic period of graduation level. DBBL has decided to award financial support to SSC and HSC students this year. According to the official data revealed by Bangladesh Bank, DBBL spent more than Tk 172 million in various CSR activities in 2011. Dutch-Bangla Bank awarded scholarships to meritorious but needy students including physically disabled students who passed HSC Examination in 2010 and studying at graduate level.
The Dutch-Bangla Bank Ltd (DBBL) also decided to donate Tk 9.73 crore to Dhaka University (DU) for establishing a research centre on the university campus. The DBBL Board of Directors in its 77th meeting decided to donate the money for constructing an 11-storey research centre 'Dutch-Bangla Bank Centre for Advanced Research in Arts and Social Sciences Bhaban' on the DU campus. The research centre, which would be the first of its kind in the country, will be supervised by renowned teachers, scholars and researchers. It will also award scholarship to researchers and scholars at home and abroad. Some more information:
# Handed over the Letter of Commitment for donating Tk. 9.73 crore to Dhaka University for constructing "Dutch-Bangla Bank Centre for Advanced Research in Arts & Social Sciences" on February 27, 2008. # Donated reference books to the library of different educational institutions like BSMMU, Dhaka University etc. # Donated Tk. 15.00 lac for purchasing academic reference books for Dhaka University Central Library on June 8, 2006. 6.2 In Health
DBBL is just not a bank, it also a producer of CSR. It has some contributions on health sectors of Bangladesh.DBBL do many CSR activities related public health such as they contributed to Bangabandhu Sheikh Mujib Medical University (BSMMU) build a new auditorium and to by new equipments. Also donated an ambulance to Bangladesh Agricultural University (BAU. Under the DBBL Smile-Brighter Program, Dutch-Bangla Bank Limited organized a 4 day-Iong plastic surgery operation, during September 06 to 09, 2006 in Faridpur for the poor cleft-lipped boys and girls at the bank's own cost to bring back enduring smile on their faces. With generous financial support from the Dutch-Bangla Bank Foundation (DBBF), ICDDR,B is setting up a world-class blood bank that will provide transfusion services to patients attending its Dhaka Hospital and others in need. Some more Information:
# Cleft-lip problem is not only a health problem but it affects the whole family along with the victim. Since 2003 DBBL is working with these vulnerable groups under its Smile Brighter Program to bring back smile on their face and to enable them to start normal life. This is a continuous program aiming to perform as much operation possible per year. Total 5,000 poor cleft-lipped boys and girls have so far been successfully operated across the country till date. # The Board of Directors of DBBL handed over the Commitment Letter for the donation of BDT 11.476 million to Dr. M. A. Salam, Director of ICDDR,B at a simple ceremony held at the conference room of ICDDR,B on June 03, 2009. # DBBL launched a free treatment over the country in many Public hospital in every week to eradicate diseses from the country. # They also launched HEALTH CARE INFORMATION seminar over the country in different times in the year to convey the information's over the rural and uneducated people. # DBBL is also contributing for the HIV/AIDS patients including women and children.
They managed the ARV(Anti-Retro-Viral) to them and treat them properly. # As a part of Corporate Social Responsibility, Dutch-Bangla Bank Limited has donated an amount of Tk 2.02 crore to Diabetic Association this year. # DBBL donated generous amount of money to different health organizations for medical instruments and medical infrastructural development such as operation theatres, laboratory, hospital building, etc.
6.3 In Social welfare
Dutch-Bangla Bank Limited has been playing a pioneering role in executing social and philanthropic programs since its inception to reduce the sufferings of the common man and helping the disadvantaged people of the country. In order to implement programs related to social cause with more dedication, Dutch-Bangla Bank Foundation(DBBF) was established in 2001. A number of sectors are on the focus list of the bank. Education, health care, human resource development, conservation of nature, creation of social awareness, rehabilitation of destitute people and such other programs are some of the important areas where the Bank is carrying out its social and philanthropic activities. Dutch-Bangla Bank do huge amount of CSR for social welfare like, has donated a huge amount of money to EKMATTRA for establishing EKMATTRA-Dutch-Bangla Bank Academy to provide education as well as other facilities for underprivileged children of the country. Dutch-Bangla Bank Limited has extended financial assistance amounting to Tk. 18.5 lac to 17 NGOs engaged in rehabilitation of the disabled children of Bangladesh on June 05, 2006.
Some more information:
# For the development of the vulnerable segments of Bangladesh, DBBL assisted to rehabilitate the acid and dowry victim women by providing one-time financial assistance for establishing small scale agro-based rural economic enterprise to be self-reliant. # DBBL provides financial support for rehabilitation of physically handicapped, mental impaired, visually impaired, hearing impaired, autistic and street children by ensuring education and vocational training. # DBBL runs mass awareness programs on different burning issues through print and electronic media. Some remarkable issues are as follows: Save the Nation from curse of Dowry, Stop Acid violence, Prevent Drug Abuse, Tree plantation and preservation of environment, Right of disable children etc. # Financial support to 'Nirapad Sharak Chai' for helping the victims of road accident and mass campaign for prevention of traffic accident. # City beautification and preserving environment to develop an eco-friendly society for healthy human life.
6.4 Rewards:
# Southern University Bangladesh (SUB) conferred Corporate Social Responsibility (CSR) award on the Dutch-Bangla Bank (DBBL) for its immense contribution to different fields in the society. # In 2007, the bank won the Bangladesh Business Awards for being the 'Best Financial Institution' mainly for its commitment to technology and community service. # The DBBL received an international award on CSR from Asian Institute of Management, Manila in the 3rd Annual Asian CSR Award ceremony. # Also granted numerous national and international awards for its role in the development of Bangladesh.
7. Recommendations:
By knowing & analyzing regular CSR activities of Dutch-Bangla Bank, the bank can easily find out the new field or scope for their CSR activities. DBBL can increase their budget for CSR activity to increase their popularity & market share. They should give more attention for CSR in disaster relief. Because, their CSR on disaster relief is very helpful for the affected poor people.
8. Conclusion:
While the Dutch-Bangla Bank Limited is a business enterprise, its Foundation, established in June 2001, is dedicated to working in social arenas with the greatest need, as part of their corporate social responsibility (CSR). The Dutch-Bangla Bank Foundation carries out diverse social and philanthropic activities in the field of education, health, conservation of nature, social awareness, human rehabilitation, and other programs to reduce human suffering. The social commitment of the Dutch-Bangla Bank and the Foundation is clearly reflected in their Vision and Mission.
9. Appendix:
Bangladesh Bank annual CSR report 2009
Bangladesh Bank annual CSR report 2010
World CSR survey
Annual report of DBBL
Documents from Dutch-Bangla bank limited.
10. Bibliography:
www.dbbl.com
www.wikipedia.com/dutchbanglabank
www.ssupport.com
www.google.com
www.bangladeshbank.org
Daily Newspapers