1.) Who is Cold Stone Creamery?
Cold Stone Creamery is an American based ice cream parlor chain. Cold Stone Creamery is based out of Scottsdale, Arizona and is owned and operated by Kahala, LLC. Cold Stone Creamery is one of the most talked about ice cream companies in the world. Cold Stone Creamery is known for serving premium ice cream at affordable prices for well over 25 years. The quality of Cold Stone Creamery Ice Cream has created a cult following of loyal clients and as a result has found their business growing and growing. The Founding Store of Cold Stone Creamery opened in 1988 and Cold Stone has been franchising since 1995. There are currently more than 1000 stores operating in the United States and 500 countries more worldwide.
Don't waste time Get a verified expert to help you with Essay
2.) What you need to know before franchising with Cold Stone Creamery? Cold Stone Creamery requires a Franchise fee (a fee that a person pays to operate a franchise branch of a larger company and enjoy the profits there from) of at least $42,000. A franchisee must have a net worth of $250,000 and 100,000 in liquid non-financed funds. The startup costs for opening a Cold Stone Creamery can range anywhere from $286,075- $474,325. The franchisee must pay a royalty fee of 6% of gross sales and an advertisement fee of 3% of all gross sales. 3.) Where does Cold Stone Creamery rank?
Cold Stone Creamery has ranked as #53 on the 2013 "Franchise 500®" list in Entrepreneur® magazine, #19 on the 2013 "Global 30" list in QSR® magazine thus far in 2013. In 2012 Cold Stone Creamery ranked #46 on the 2012 "Top Global Franchises" list in Entrepreneur magazine. In 2011 they ranked #49 on QSR magazine's 2011 "QSR Top 50" ranking, #54 on the 2011 "Franchise 500" list in Entrepreneur magazine, #49 on Franchise Direct's® "Top 100 Global Franchises" list for 2011. Also in 2010 Cold Stone Creamery ranked #123 on the 2010 Franchise Times® "Top 200 Franchise Systems." Cold Stone Creamery is a company that is fast growing and extremely profitable. 4.) Benefits of becoming a Franchisee.
Cold Stone Creamery has a very dedicated following since 1988, the offer customizable menu offerings, made to order. Cold Stone Creamery offers world class training for all franchisees and ongoing support thereafter. Most importantly Cold Stone Creamery is an experienced franchisor that wants their brand to grow and not fail. Cold Stone Creamery offers extensive support provided by their headquarters team, from site selection to grand opening assistance. In 2012 Cold Stone Creamery made about $380,000 annual in revenue per store. 5.) How to become a franchisee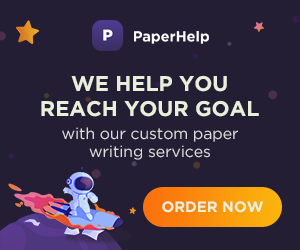 Complete an Application, once your application is complete, you will receive the Cold Stone Creamery® Franchise Disclosure Document (FDD). Next the process begins to determine whether or not Cold Stone Creamery is the right choice for the potential franchisee. Upon approval to move forward as a Cold Stone Creamery owner, the franchisee will sign a franchise agreement (legal binding contract between franchisor and franchisee) and gain immediate access to the Franchise Support Team, who will provide a list of lenders to help you find the right funding option for your entrepreneurial dream. A franchisee can decide to start from the beginning by securing a location and building out their store or they can buy a pre-existing store and move directly onto training and prepare for a re-launch. 6.) Cold Stone Creamery and the Community.
I t is very important to Cold Stone that they give back to the communities that have continually supported them. Cold Stone participates in school and charity fundraisers, including working with the Make a Wish Foundation.