The role that one should play as a manager in the functional areas of human resource management is making sure within my organization that I focus on the recruitment of the best workers they need in our organization success. I want to make sure that each person can work comfortable and safe environment. Human resource management it gives you three reasons why it is important. "First, it can be a significant source of competitive advantages as various studies have concluded. Second, HRM is an important part of organizational strategies.
Don't waste time Get a verified expert to help you with Essay
Finally, the way organizations treat their people has been found to significantly impact organizational performance" (Robbins & Coulter, 2012, p. 312-313). A manager in the functional area of human resource management is my responsibility to ensure the organizational objectives are fulfilled. Strategic Planning is another functional area that I am interested in. As a manager my purpose is to achieve and clarify the results of an organization. As a manager I must ensure that we work together in achieving the same goals. Strategic planning "are plans that apply to the entire organization and establish the organization's overall goals" (Robbins & Coulter, 2012, p. 207).
Which I know that strategic planning is a process where I will have to make choices and decisions to help develop the necessary approaches to achieving the organizational goals. Human resource management is very important to an organization. To help me with my statement I read a peer reviewed article that had some interested things about human resource management and why it is important. According to the article "the modern role of human resources management is recognized in the following range: newly defined aims which this scientific discipline, and practice as well, appoint as direction of relevance, redesigned processes by which it implements its activities and of course, new demands in the " palette" of managerial competencies of its experts" (Ðurović, 2012, p. 87).
As a manager it is my duty to ensure the best for and organization. To fulfill these objectives it cannot be done alone we have to work together so we can reach those goals. Strategic planning is very important as well to a manager. I read another peer-reviewed article that I could relate and use for my own benefits. In this article, "So good strategic planning is not about predicting the future, it is about shaping the future and developing the intellectual agility and alertness to recognize the future as it goes by in order to respond in a agile and appropriate fashion" ( Blatstein, 2012, p. 33). I know as a manager that both human resource management and strategic planning are both helpful within an organization. I cannot see why any manager would not use these functional areas too their organization advantage.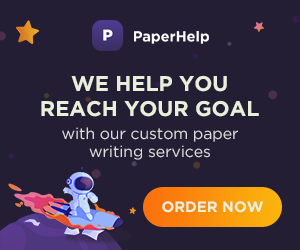 Reference Page
Robbins S.P., and Coulter, M. (2012). Management (11th ed.). Boston, MA: Prentice Hall. Ðurović, M. (2012) Human Resources Management-Strategic Aspect. Management (1820-0222). Issue 62, p83-88. 6p. Blatstein, I. M. Summer (2012) Strategic Planning: Predicting or Shaping the Future. Organization Development Journal, Vol. 30 Issue 2, p31-38. 8p. 3 Graphs.