To gain a better understanding of the retail and commercial activity in the Toronto area, two different types of retail will be evaluated in the following report. The character, market orientation and location of a retail space all play crucial role in contributing to the success of the business. All three aspects of the retail spheres will be carefully assessed in order to make direct comparisons between the two types of retail businesses. The two retail systems that will be contrasted includes the ancillary retail system in downtown Toronto and the Retail Strip on Spadina, south of Baldwin. Part A – Ancillary Retail (First Canadian Place)
Don't waste time Get a verified expert to help you with Essay
The ancillary retail system in downtown Toronto is one of the most unique retail systems in the world. It is an underground shopping center that connects all the major banks and towers in the core of the city. The specific area that we investigate is called "First Canadian Place" and it is located on King & Bay St. This geographic region is one of the most densely engaged regions in all of Canada and this is because of the large skyscrapers that are located on top of this retail center. Its primary customers are upper-middle class workers that are working in the surrounding banks and institutions. Most of the consumers are not wearing jackets and this suggests that they were able to access this center without going outdoors. This is a significant advantage because people are more willing to go to areas that are easily accessible. The retail center is easily accessible by many different types of transportation. There are two subway stations that are located within this area and there are also buses on the street level. As well, it is very accessible by foot because the retail center is connected to many other different shopping centers in the core of Toronto.
There are many different types of stores in this retail center but they are all focused on "white collars". Most of the customers are workers in large firms and they want quick access to different types of stores. This is why there is a large amount of fast-food/food court stores that allow workers to have their lunch quickly and efficiently. The busiest time of the day for this retail center is during lunch hour and rush hours because it is very convenient for all the workers to access this center. A 15 minute pedestrian count during lunch hours (around 1:30pm) indicated that approximately 1993 people access this ancillary retail system. This system is in private property because it is under many large skyscrapers which are owned by private firms. This system is not very easy to navigate because of the complex connections of different shopping centers.
Part B – Spadina, South of Baldwin (China Town)
The retail strip on Spadina, south of Baldwin (known as China Town) is a completely different type of retail center. This retail is located outside and it is very easy to navigate since the arrangement of the retail stores is not complex. The streetcar track on Spadina helps people to identify the directions more easily (North ↔ South). This area is accessible by public transportation as a result of the frequent availability of streetcars and subway. There are also parking spots on either side of the road that can accommodate for cars.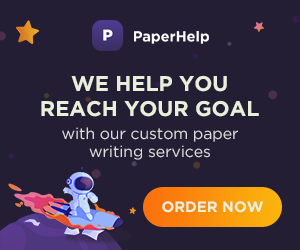 The area surrounding this retail strip consists of schools, university, and small houses. There are a wide variety of stores within the retail strip, offering customers many selections to choose from. Most of the retail spaces consist of restaurants, fashion and accessories stores, and family health services. However, there are also other services being offered, such as banking services, furthermore, there are meat shop and supermarket. This retail space is considered to be public as the entire business strip is not managed or controlled as a whole by any rules and regulations. And most evidently, the retail strip itself is located on a public street. It is possible that the city planners may have designed the street and the retail area to accommodate for the needs of the surrounding residential area. However, the actual stores and their specific styles and characteristics that each retail business offers are mainly unplanned (there might be some planned aspects).
In the pedestrian count that was conducted during lunch time (around 1:30pm), a total of 327 pedestrians were counted during the 15-minute count. Chinatown is geared toward the market segment of low to mid-income individuals. Thus, most of the pedestrians are dressed in casual wear and jackets (Note: stores are located outside – winter period). The majority of consumers in this retail strip are Asians who speak Cantonese or mandarin and large portion of them are seniors. Part C – Compare and Contrast

After careful analysis of the above two retail spaces, many similarities and differences can be drawn. First and foremost, both business entities consist of multiple retail stores that offer a vast variety of goods and services. This allows customers to have and opportunity to be exposed to a great selection of goods and services, and also creates convenience for the shoppers. In considering the physical location and layout of the two retail spaces, it is evident that both are located where a large amount of traffic can be found. People arrive at these areas by cars, transit (streetcars in China Town/buses in First Canadian Place, subway, cars for both), and walk, etc. This brings more customers to the businesses, and also helps accommodate for large amounts of traffic, which may be created as a result of it. Therefore, in terms of accessibility, both locations are very convenient to customers everywhere because of public access.
The Ancillary Retail System is located in one of the most important commercial centers in Canada. There is a large population working above this system and this allows the system to have many customers during the weekdays. The disadvantage is that workers do not work during weekends would cause the system to have less customers, or the stores in the system might not be even opened during the weekends. The major disadvantage to the retail strip is that since the strip is located outdoors, many people would not be willing to shop outdoors in the cold winter. It is possible that the number of customers in the summer would be greater than the numbers in the winter, but it is more likely that customers would prefer the PATH since the system would have the air conditioning turned on in the summer. In both of the retail areas, we can see their different layouts. In First Canadian Place, most of the food services are centralized in the food court, whereas in the retail strip there are no specific patterns or layouts. This might be because it is a public space and the retail center is unplanned.
The two different types of retail vary in their composition. The PATH system has more chaining retails than those in the retail strip. The stores' degree of speciality in the strip is higher, this is because the stores are independent and owned by individuals that has the freedom to decorate the store and sell as they wish, without rules and regulations. Through the evidence from my observations, I believe that the retail strip is less managed than the Ancillary System, because of the nature of the area. The retail strip is located on a public road, the city planners at most are doing their jobs setting out this area as retail but not as much as planning each store and how many stores of different types for this strip to be successful. The Ancillary Retail though, is a planned center, the land is owned as private property, and therefore, the stores run under rules and regulations. Before the stores can open in this planned center, marketing would have been done to see if the center can accommodate another such shop in there. I believe that everything that goes in the PATH is carefully monitored and managed by a department under its private owner.
Although own is private and one is public, one is planned and one is unplanned, despite these differences, they also have many similarities that kept them both running; their styles and selections attract different kinds of customers. The different specialty stores on the retail strip would attract customers that are looking for uniqueness and those that are looking for Oriental-style cuisines, and the stores in the Ancillary Retail would provide customer with convenience to their everyday needs and quick services such as the fast food services to customers who work nearby. Overall, these two different retail areas have their own qualities that attract customers, and everyday there are changes in the market and changes are made in those types of retail everywhere to suit out changing needs.