The book "Growing Up" is about the author Russell Baker and about his life growing up in the early 1900s. He lived through many hardships while he was growing up including his father, Benny, dying, his mother having to give up one of her children for adoption, and living through the great depression. Although his experience with the great depression was very bad I think that Russell had a little bit above average life compared to other people living in that time period.
Don't waste time Get a verified expert to help you with Essay
Russell was affected by the depression in many ways while growing up. Because his mother couldn't find a job she had a very difficult time supporting her family. Because of this, His mother let Benny's brother adopt their daughter Audrey to ease the financial burden on their family. (Baker p.85) Russell grew up without a sister that he would had had if it weren't for the great depression. Not only did the great depression break up Russell's family, it also forced them to move away from his childhood home and live with his uncle Allen. (Baker p.88) Russell writes that his mother was originally going to stay there until she found a steady job and could rent an apartment for herself. (Baker p.88) However this didn't work out and she ended up staying there a lot longer.
Allen is confident that he has a steady enough job to make it through the depression just fine but he eventually takes in his brothers Charlie and Hal as well. It proves too much and Russell and his mother move yet again, this time to Baltimore, where Russell is forced to find a job as a paper boy to help his mother out all that he can. The Bakers still fall on hard times and at one point they have trouble getting money even for food. As a result of this they turn to the government to receive handouts just to eat. (Russell p.200)
In the book, Russell explains how his mother had to move out of their house and live with her brother and his uncle Allen because the great depression had started and his mother couldn't find a job. (Baker p.88) Although this is a bad situation to be in I feel that during the great depression it wasn't so bad considering there were people who had no home at all and actually had to sleep outside on newspapers.. (As shown by photo 3 in the powerpoint.) There were lots of people during the depression that has it a lot worse than Russell Baker. Russell and his family never actually had to deal with being homeless. It was very common in large cities to have ramshackle shantytowns called "Hoovervilles" spring up on abandoned land that was basically a town of homeless people seeking shelter in homemade huts. (Foner p.637) (Photo#6)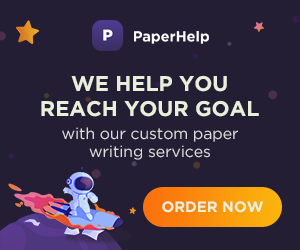 Baker and his mother also managed to both find jobs in the city Baltimore. They weren't well paying jobs and they still had to turn to the government for food handouts but they still managed to get jobs. Unemployment was such a big issue during the depression that whole companies were going under and closing down, like U.S. Steel, who had 225,000 employed workers before 1929 and by the end of 1932 had zero. (Foner p.636) The fact that Russell and his mother both managed to find and keep jobs in Baltimore meant that they had it better that a lot of other people living in that city and they were very fortunate,
The depression hit so hard in the major cities that people decided to start moving out to the country to try to grow food for their family on farms. In fact during the great depression more than 33 million people lived on farms. That was more than any previous point in American history. (Foner p.637) Russell Baker and his family never had to resort to such extreme measures. They never had to grow their own food to be sure that they could eat that night. Not that conditions were any better in the rural farm areas. By 1930 some unusually dry weather had devastated the rural America, causing the soil to dry up and a very severe drop in crop production. (Foner p.650) Things got so dry that the wind started blowing the topsoil away, creating the dust bowl which was basically giant sand storms that would decimate entire towns and homes. (Photo #5) It's safe to say that it was a good thing Russell and his family didn't have to resort to living out in the dust bowl like so many other Americans.

Russell was also able to attend college after he graduated high school. This is another point that illustrates how good Russell had it during the depression. Not many people had the privilege to go to college during this time period. Lots of people were either unemployed or working very hard at a job they were desperate to keep. The job situation had become so bad that the government started organizations specifically for creating jobs in America such as the NRA the AAA and the CCC. (Foner p.67) Knowing that there were so few jobs that the government had programs specifically to create jobs makes you think just how lucky Russell was to be able to go to college during the great depression.
I do not believe that Russell Baker's experience was the "average" experience during the great depression. Knowing what I've read from the Foner text and looking at the pictures on the powerpoint, I think it paints a much different picture for the average experience of the great depression. One of desperation and sadness that just doesn't show up in Russell's story. Compared to today's life for most people He absolutely had it rough but in a nation filled with homeless starving desperate people Russell didn't have it so bad. I think that he was very fortunate to live the way he did during the depression.