Competent practice is a combination of the application and skills and knowledge informed by values and ethics. These questions detail the knowledge and understanding required in carrying out competent practice in the performance described in the unit
Don't waste time Get a verified expert to help you with Essay
Learner Name: Laeticia Belle
Assessor:
Date:
1. Identify the legislation that relates to the recording, storage and sharing of information in health and social care?
The data protection act 1998 is the main piece of legislation that governs the protection of personal data in the UK. It defines the law on processing data on people living within the United Kingdom. The data protection act is set you in eight principles: Personal data must be processed fairly and lawfully.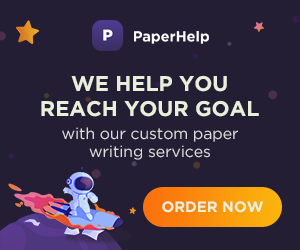 Personal data must only be obtained for a specific and lawful purpose it shall not be processed in any manner incompatible with the purpose it was acquired for. All personal data must be adequate, relevant and not accesive in relation to the purpose or purposes for which they are processed. All personal data must not be kept for any longer than its necessary. It can only be kept for the time needed for the purpose of that information. All personal is processed in accordance with the subject rights. They have the right to have the data about themselves removed if they so wish. All personal data must be secured at all time. Appropriate technical and organisational measures must be taken against unauthorised or unlawful processing of personal data and against accidental lost, destruction or damage. Any personal data must not be transferred to any countries or territories outside the European economic area (EEA) without adequate protection.
The freedom of information act 200: this gives individuals the right to ask organisations such as local authority, GP's, local police all the information they have about them. They are some information that might be withheld to protect various interests which if that's the case, the individual must be aware of it and information about individuals will be handled under the data protection act 1998. The full provision of the freedom of information act 200 came into past in January 2005

2. Explain why it is important to have secure systems for recording and storing information in a health and social care setting?
It is vital to have a secure system for recording and storing information in health and social care settings so that both individuals and staffs private information will be protected from unauthorised viewing. It is the right of the individual and staff for their private information to EverGreen Academy
QCF Diploma Health & Social Care level 2
Unit: CU2547
Contribute to Health and Safety in Health and Social Care
Knowledge Questions
Competent practice is a combination of the application and skills and knowledge informed by values and ethics. These questions detail the knowledge and understanding required in carrying out competent practice in the performance described in the unit
Learner Name: Nyandeng Malek
Assessor: Elizabeth Ani
Date:
1. Identify legislation relating to general health and safety in a health or social care work setting?
2. Describe the main points of the health and safety policies and procedures agreed with the employer?
3. Outline the main health and safety responsibilities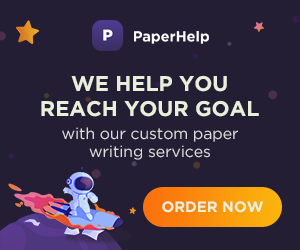 4. Identify tasks relating to health and safety that should not be carried out without special training?
5. Explain how to access additional support and information relating to health and safety?
6. Explain why it is important to assess health and safety hazards posed by the work setting or by particular activities?
7. Explain how and when to report potential health and safety risks that have been identified?
8. Explain how risk assessment can help address dilemmas between rights and health and safety concerns?
9. Describe different types of accidents and sudden illness that may occur in own work setting?
10. Outline the procedures to be followed if an accident or sudden illness should occur?
11. Identify legislation that relates to moving and handling?
12. Explain principles for moving and handling equipment and other objects safely?
13. Identify hazardous substances and materials that may be found in the work setting?
14. Describe safe practices for:
storing hazardous substances? using hazardous substances? disposing of hazardous substances and materials?
15. Describe practices that prevent fires from:
Starting?
Spreading?
16. Outline emergency procedures to be followed in the event of a fire in the work setting?
17. Explain the importance of maintaining clear evacuation routes at all times?
18. Explain the importance of ensuring that others are aware of own whereabouts?
19. Identify common signs and indicators of stress?
20. Identify circumstances that tend to trigger own stress?
21. Describe ways to manage own stress?
Learner signature: Date: Assessor signature: Date: IV signature(if sampled): Date:
be protected therefore the protection of such information should be complied with the data protection act. Too protect confidentiality and ensures that information is accessible to those that needs to know, prevents identity thefts and maintain the rights of each individuals.
3. Describe how to access guidance, information and advice about handling information?
There are many different ways a care assistant can access guidance, information and advice about handling information. These include induction, training, company's policies and procedures, colleagues, individuals; codes of practice such as general social care council (GSCC).
4. Explain what actions to take when there are concerns over the recording, storing or sharing of information?
When concerns are raised over the recording, storing and sharing of information it is the health care assistances duty to ensure that the issue is made aware to the senior member of staff such as the supervisor, line manager and all to colleagues. It is also the health care assistances duty to ensure that such information is recorded accurately. The service users permission or consent must be obtained in case the information has to do with their privacy. If the information poses a threat or any sort of risk to the service user for example; in the case of abuse then the information must be passed to the appropriate superiors regardless of the service users giving their consent or not but confidentiality must be ensured.