The healing hospital paradigm emphasizes the eradication of stress and other health risks in the healthcare environment for patients and visitors. The factors that influence these health risks are inherent to the setting of the hospital, not the illnesses being treated. For instance, patients become stressed because of painful therapeutic procedures, lack of social life, deterioration of financial status because of healthcare expenditures, etc. In order to guarantee that the patient's well being is maintained, the amount of stress must be curtailed. Additionally, the all-inclusive care and attention components of the paradigm guarantees that the patient's recovery process are utilized to the zenith without infringing upon their dignity and privacy. Instead of just simply curing the disease, the healing hospital paradigm incorporates the healing of the whole patient (Young & Koopsen, 2006). This is served from the paradigm's focus on healing beyond the physical body. It intends to improve the overall welfare of the individual by not only addressing the patient's cognitive, emotional, and spiritual concerns, but also those of the family's (Milstein, 2005).
Don't waste time Get a verified expert to help you with Essay
In order to develop a healing environment, certain barrier must be overcome within the context of the hospital setting. This paper will analyze the healing hospital paradigm, recognize its significance in care giving method, portray its aspects, and depict its connections to spirituality.
Healing Hospital Aspects
A healing hospital goes beyond windows, walls, and mortar. Its strong culture of love and caring is what sets it apart from traditional hospitals (Chapman, 2010). The healing hospital is composed of three essential aspects.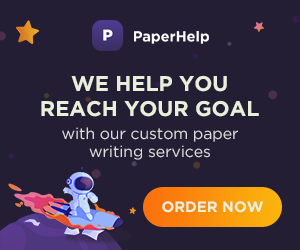 Healing Environment
Hospitals should be a healing physical environment. This denotes that hospitals should be free of any physical disturbances that could potentially cause stress. These outside factors consist of excessive noise, a morbid or dull environment, and panic-inducing disorganization. In order to diminish these external environmental factors, employees must meticulously construct an organized hospital setting that complies with the aspects of a physical healing environment. Employees are given the proper training to become successful caregivers who are cognizant in patient and family interaction. This method of interaction will help patients and families cope with their grief and deal with their concerns. By engaging all five senses, the environment is designed to establish a spiritual relationship. Stefanidakis states that by choosing the appropriate colors, human behavior will be influenced to the desired effects and psychological systems will be established (2001).

For example, the color green denotes a healing and nurturing environment–one symbolizing unconditional love and growth. This is due to the fact that color has the incredible ability to trigger emotional responses such as peacefulness, irritability, or cheerfulness. Furthermore, designing the hospital interior in a manner that resembles a church or temple promotes spirituality. This can be done by including religious artifacts such as rosary beads. However, the patient must feel in control of the environment in order for stress relief to occur. This control can be achieved with lighting, temperature, etc.
Integrating Technology and Work Design
Technology plays a large role in the healing hospital paradigm. Its interweaving into the healing hospital structure permits staff members to work with systematic efficiency, routing work in a way that amplified the patient's and family's comfort. In this more tranquil environment, patients receive much more sleep and, thus allow their bodies sufficient time to heal. Equipped with technological advancements such as cleaning machines with internal silencers and wireless phones for direct communication with the healthcare team, employees are competent in the effective use of this technology. Thus, they advocate a quiet and healing ambience. Developing a low stress environment, the staff is prone to fewer distractions. The lack of distraction leads to a decrease in common medical errors.
The Culture of Loving Care
Former executive of the Baptist Healing Hospital Trust Erie Chapman believes that the most important aspect of the healing hospital intertwined treatment with a significant component consisting of love, care, and empathy (Chapman, 2010). Constructing an intriguing culture in which the staff members are cognizant of their duties and are adept at unreservedly executing them through is a fundamental aspect of the healing hospital. All caregivers must advocate unconditional love for patients as well as visitors by incorporating it into their daily actions. Compassionate care through relationships in which the patient is the center is the basis on which the development of the healing hospital rests. Staff members inspire hope by exhibiting unconditional love through the utilization of compassionate care and the minimization of grief and stress levels of the patients and their families. Additionally, prayer strengthens hope and grounds the healing hospital in a spiritual relationship.
Challenges of the Healing Hospital Environment
As stated by Chapman (2010), there are five challenges that healing hospitals must conquer constantly. First, the growing amount of medical technology such as wires, tubes, and pharmaceuticals has monopolized healthcare to the point that healthcare professionals have forgotten the healing essentials such as the loving care method and the belief in the unification of body, mind, and spirit. Identifying the demand for, and providing balance between loving care and technology results in a raise in patient satisfaction. Next, the progression of technology has resulted in a tremendous focus on profits and market share rather than care. Although much ignored and neglected, the "Servants' Heart" are faithful to their duty to provide Radical Loving Care; this is where leaders play an important role in "taking care of the people who take care of people" (Chapman, 2010). Thirdly, intimacy between patients and employees are often stripped as traditional hospitals and prisons partake in a type of institutionalism that destroys identity. By substituting patients' clothes with hospital garments, names with identification numbers, and privacy with sharing rooms with strangers, a common institutionalism is set.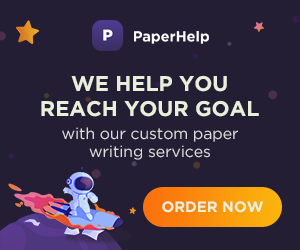 Moreover, visiting hours restrictions have the tendency to make a patient feel as though he or she is a hostage. In contrast, caregivers are often required to perform repetitive tasks with unparalleled precision. This is referred to as a "bureaucracy" or an organization that resembles a difficult-to-work-with machine (Chapman, 2010). In addition, cynicism is deleterious when it comes to caring for the patient. Believer or not, love should not be seen as a "nice thing" but as a "vital part" of patient's recovery (Chapman, 2010). Healing is multi-faceted and and embodies the physical, emotional, and spiritual concerns of the patients. Lastly, leadership is a dig munificent component in patient healing. Given the opportunity and responsibility to prioritize loving care, leaders are encouraged to make sure their caregivers provide it.
Biblical Passage Supporting the Concept of a Healing Hospital
James 5:14-15 illustrates Jesus' healing of the ill. In particular, Jesus asks if there are any ill people in the crowd. If there are, they should call for the elders of the church for an anointing with the sacred oil. This type if anointment will heal the sick because of their faith through the power of prayer (King James Version). This advocates the healing hospital paradigm since it recognizes a clear relationship between healing and prayer. This passage enforces the same belief, whereby the importance of the spiritual aspect of the healing process is brought to light. Since it is rooted in spirituality, prayer can effectively instill hope in patients and families.
Though a relatively new turn in the medical profession, the healing hospital is increasingly gaining in popularity. Not only affecting the body but also the patient's and family's overall well being, the patient-centric attention and care facilities provided by the hospital adds to the healing hospital paradigm in a member that highlights radical love and compassionate care. Through spirituality, the healing hospital paradigm draws on hope and coping strategies, and thus forged support for its practices from both secular and religious communities. As in scriptures, a body frees itself of sin through piety and community, and with that community comes hope and solace.
References
Chapman, E. (2010). Radical loving care: building the healing hospital in America. Nashville, TN: Vaughn Printing.
Milstein, J. (2005). A paradigm of integrative care: healing with curing throughout life, "being with" and "doing to". Journal of Perinatology, 25, 563-568. doi: 10.1038/sj.jp.7211358
Stefanidakis, S. (2001). Healing with color and the human aura. Retrieved February 11, 2011 from www.fst.org/aura2.htm
Young, C., & Koopsen, C. (2006). Spirituality, health, and healing (1 ed.). Sudbury, MA: Jones and Bartlett Publishers.