1.1 A list of the key legislation relating to health and safety in a social care setting – Health and safety at work Act 1974
Management of Health and Safety at Work Regulation 1999
Health and Safety (First aid) Regulation 1981 include amendment on 2009 The electricity at work regulations 1989
Manual handling Operations Regulations 1992
Reporting of injuries Diseases and Dangerous Occurrences Regulations 1995 Communicable diseases and infection control
Working Time Regulations 1998
Care Standard Act 2000
Control of exposure to Hazardous to Health 1999
Food safety act 1990
Food Hygiene Regulations 2005
Environmental protection act 1990
Don't waste time Get a verified expert to help you with Essay
1.2 The health and safety at work Act 1974 is the main piece of legislation that covers work related health and safety in the workplace. The main points of the health and safety policies and procedures agreed with the employer are minimum handling and lifting. Ensure handling and lifting is carried out correctly and safely. Making sure all materials/equipment that is needed to be used is handled, stored and used safely. You would need to be aware of any potential hazards and risks and know how to reduce the liability of any accidents occurring. To be responsible for your own welfare and the welfare of others you are looking after. To wear the correct PPE at all times.
1.3 My main health and safety responsibilities are to analyse the responsibility to take care of own health and safety. I have to understand and apply relevant legislation and agreed ways of working. I have to keep my relevant training updated. I would need to work well with others and use all equipment correctly. My Employers main responsibilities are to ensure health, safety and welfare of all their employees. They would need to produce a written policy statement explaining how they intend to do this. Consult with union reps and protect others such as their contractors and visitors My colleague's main responsibilities are to take care not to put themselves and others at risk and to co-operate with the employers arrangements for ensuring health and safety.
There are many types of accidents and sudden illnesses for example; cuts and burns in the kitchen, falls, back injuries through poor lifting techniques, strokes, heart attacks, diabetic emergencies, asthma attack and allergic reactions are some that can occur.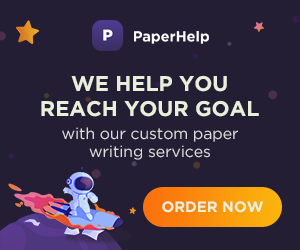 If an accident or sudden illness occurs you would have to ensure and maintain safety for individuals concerned and others for example clearing the area, safely moving equipment if possible, remaining calm, sending for help, assessing the individual for injuries, administering basic first aid if necessary and if trained to do so, staying with the injured/sick individual until help arrives, observing and noting any changes in condition, providing a full verbal report to relevant medical services or others, completing a full written report and relevant documentation for example an accident report, incident report. You would need to understand the policies, procedures and agreed ways of working for the work setting.
Understanding how infection can spread for example airborne, direct contact, indirect contact. Hand hygiene, food hygiene procedures and the disposal of wastes will help to minimise the spread of infection. It is important to communicate these procedures as it will help reduce the spread of infection. Use procedures such as posters and notices to encourage people to act on reducing the spread of infection.

1. The Task Does the activity involve twisting, stooping, bending, excessive travel, pushing, pulling or precise positioning of the load, sudden movement, inadequate rest or recovery periods, team handling or seated work 2. The Individual Does the individual require unusual strength or height for the activity, are they pregnant, disabled or suffering from a health problem. Is specialist knowledge or training required? 3. The Load Is the load heavy, unwieldy, difficult to grasp, sharp, hot, cold, difficult to grip, are the contents likely to move or shift 4. The Environment Are there space constraints, uneven, slippery or unstable floors, variations in floor levels, extremely hot, cold or humid conditions, poor lighting, poor ventilation, gusty winds, clothing or Personal Protective Equipment that restricts movement
The Manual Handling Operations Regulations These Regulations state that employers should adopt a hierarchy of control measures: To avoid hazardous Manual Handling Operations so far as is reasonably practicable To assess any hazardous Manual Handling Operation that cannot be avoided To reduce the risk of injury so far as is reasonably practicable
Hazardous Substances are used in many workplaces and take many different forms. Solids, liquids, gases, mists and fumes can be present in the workplace. Exposure to hazardous substances can affect the body in many different ways. Skin contact, inhalation and ingestion can cause damage.
To help prevent fires from starting you need to be aware of electrical appliances and equipment for example not overloading power sockets, checking for worn or faulty wiring, unplugging appliances when not in use, keeping electrical appliances away from water and never put anything metal in a microwave. You also need to be aware of heating devices, such as, using approved covers on heaters and radiators, ensuring heaters are switched off or fully guarded at night. You need also be aware of naked flames, matches, lighters and in a smoking area making sure cigarettes are fully extinguished.
To prevent fires from spreading you need to understand how fires can start and spread (the fire triangle of ignition, fuel and oxygen). You have to check electrical appliances regularly, have frequent staff training and vigilance in the work place. Fire doors need to be kept shut and smoke alarms should be checked regularly.
Emergency procedures if a fire occurs are to set off the nearest fire alarm, raise awareness to all the staff, call the fire brigade and go to the evacuation meeting area. Know how to use the fire extinguishers, fire blankets and other fire safety equipment. Make sure all fire doors are shut at all times, do not take lifts and know where the fire exits are. You need to make sure nothing is blocking the fire exits. Keep the residents calm and reassured and show them to the evacuation area.
Other people always must know of my whereabouts in the care home, particularly my supervisor and the manager. Because if I am needed then I can be called, also to protect me in case I am in danger. Also, if there was a fire at the home everyone needs to be accounted for and valuable time would be lost if the management did not know where I was in the home at that particular time.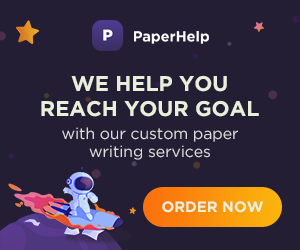 Emotional symptoms
Negative or depressive feeling
Disappointment with yourself
Increased emotional reactions – more tearful or sensitive or aggressive Loneliness, withdrawn
Loss of motivation commitment and confidence
Mood swings (not behavioural)
Mental
Confusion, indecision
Cannot concentrate
Poor memory
Changes from your normal behaviour
Changes in eating habits
Increased smoking, drinking or drug taking 'to cope'
Mood swings affecting your behaviour
Changes in sleep patterns
Twitchy, nervous behaviour
Changes in attendance such as arriving later or taking more time off
Signs that indicate own stress are as follows, changes in routine, dealing with difficult situations, pressure to meet targets, interpersonal relationships with others, expectations from manager, demands of working unsocial hours, financial problems and family problems could all affect a person and make them feel stressed.
There are many things that can help you to manage stress for example, joining a gym or going for runs as exercise releases endorphins, relaxation techniques, listening to music, meeting up with family and friends, following hobbies you enjoy and so on.