Abstract
The Hershey Company, known until April 2005 as the Hershey Foods Corporation and commonly called Hershey's, is the largest chocolate manufacturer in North America. Its headquarters are in Hershey, Pennsylvania, which is also home to Hershey's Chocolate World. It was founded by Milton S. Hershey in 1894 as the Hershey Chocolate Company, a subsidiary of his Lancaster Caramel Company. Hershey's products are sold in about sixty countries worldwide. In addition, Hershey is a member of the World Cocoa Foundation. The company has been topped to 384, compared with the previous rank 404, in 2013 (CNN, 2013). This paper is going to show the company's international environment, exams the strengths, weaknesses, opportunities and treats. After analyzing the strategic management for going abroad and competitive advantages, the author concluded that how the Hershey Company successes to offer the whole world's happiness and what else can be down to move forward.
Don't waste time Get a verified expert to help you with Essay
Introduction to the Hershey Company
The Hershey Company is the largest chocolate and confectionary product manufacturer in the North America Region. The Hershey Company Headquarters is located in Hershey, Pennsylvania founded by Milton Hershey. Milton S. Hershey in the late 1800s and the company has been a huge stimulation of growth for Hershey, Derry Township (THEHERSHEYCOMPANY, 2011). As the new millennium begins, The Hershey Company continues to introduce new products frequently and take advantage of growth opportunities through acquisitions. HERSHEY'S products are known and enjoyed the world over. In fact, the company market, sell and distribute our products in approximately 70 countries. The Hershey Company's key market includes United States, Canada, Mexico, Brazil and China. As of year-end 2011, Hershey employed 13,800 people and had consolidated net sales of $6.08 billion (THEHERSHEYCOMPANY, 2011). Hershey's slogan is bringing sweet moments of Hershey happiness to the world every day. Below are some of the Hershey Company's popular brands: Hershey's Chocolate Bar
Almond Joy
Kit Kat
Hershey's Kisses
Reese's
Milk Duds
Mr. Good bar
Whoppers
Hershey's Mission
"Our mission is to be a focused food company in North America and selected international markets and a leader in every aspect of our business. Our goal is to enhance our First position in the North American confectionery market, be the leader in U.S. chocolate-related grocery products, and to build leadership positions in selected international markets" (THEHERSHEYCOMPANY, 2011). Hershey's Slogan is: Bringing sweet moments of Hershey happiness to the world every day. To the stakeholders, this means: delivering quality consumer-driven confectionery experiences for all occasions to customers; winning with an aligned and empowered organization while having fun to employees; building collaborative relationships for profitable growth with customers, suppliers and partners; creating sustainable value for shareholders; honoring our heritage through continued commitment to making a positive difference on communities (THEHERSHEYCOMPANY, 2011).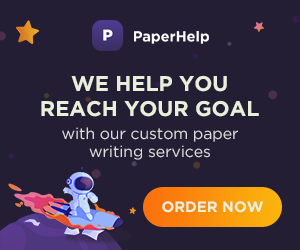 Customers
Full-time sales representatives and food brokers sell our products to our customers. Hershey's customers are mainly wholesale distributors, chain grocery stores, and mass merchandisers, chain drug stores, vending companies, wholesale clubs, convenience stores, dollar stores, concessionaires, department stores and natural food stores (THEHERSHEYCOMPANY, 2011).
International Business Environment Analysis – SWOT Analysis 1. Strengths
History and market share. The Hershey company exports to 60 different countries include Largest Distribution Network across North American territory. According to market research firm Euromonitor International, the global confectionery market sits at $160 billion, and has grown at 5% annually the past five years. Meanwhile, the chocolate market in the United States is largely a two-horse race between Hershey (43%) and private company Mars, Inc. (31%). The next-largest competitor, Nestle, holds only a 6% U.S. market share (Markman, 2012). Various Products and Attractions. The Hershey has 120 years history of chocolate business. The Hershey Company develop various products such chocolate bars and bags, licorice and sugar candy, boxed chocolate, mints and gum, and specialized nutritional products. The Hershey Company has a number of Hershey's Chocolate World attractions that provide consumers with the Hershey experience through interactive retail entertainment and merchandise.

Key store locations include Hershey, Pennsylvania; Times Square in New York City; The Magnificent Mile, Chicago; Niagara Falls, Canada; Shanghai, China; Singapore; and Dubai, United Arab Emirates (THEHERSHEYCOMPANY, 2011). Professional Training for Employees. Hershey provides a variety of training and development opportunities that encourage their employees' personal and professional development. Hershey University is an educational program that tailors its curriculum to Hershey's evolving business environment, offering both classroom instruction and online courses. In addition, when specifically relevant to their jobs, employees may be entitled to tuition reimbursement for associate's, bachelor's and master's degrees at accredited institutions. Also, in July 2011 we launched CocoaLink™, a first-of-its kind program that uses mobile technology to deliver practical—and critical—agricultural and social training to rural cocoa farmers (THEHERSHEYCOMPANY, 2011). Charity and social responsibility. Hershey is an exemplary organization in terms of business ethics and socialresponsibility; a significant part of Hershey Food's profits go toward operatingthe Milton Hershey School for Orphaned Children.
2. Weaknesses
Unhealthy Nutritional Content. Compare with Nestle and Mars' chocolate bars, Hershey's chocolate high in sugar. And Hershey's chocolate contain more than twice as much as some of the others (ACALORIECOUNTER, 2013). Unhealthy nutritional content will affect customers' choices of Hershey.
Price inflation. Since 2008, Hershey Co. announced that it was raising its wholesale candy prices by 11%. This is the second price jump for them this year, in January they raised prices by 13% for select products in their line as well (ACALORIECOUNTER, 2013). In 2011, The Hershey Company says it is raising wholesale prices by 9.7% on most of its candy products. Due to price inflation of milk and sugar, the price of Hershey's chocolate keeps rising which lower Hershey's chocolates' competitive ability among its competitors. Low international market share of chocolate confectionary industry. Hershey's global market share in the chocolate confectionary industry in only 10 percent, lowest among its competitors
3. Opportunities
Huge Consume Market. 81% of households consume chocolate candy. China and India are huge untapped markets. Malaysia, Indonesia, Vietnam, and Thailand also are untapped, So, Hershey has the opportunity to gain a foothold in those Countries (THEHERSHEYCOMPANY, 2011). Environmentally Safety Products. There is another opportunity for Hershey to develop environmentally safe products and packages, reducing industrial waste, recycling, and establishing an environmental audit process are strategies that could benefit Hershey. Non-chocolate candies Market. Another opportunity is that Hershey diversifies more into non-chocolate candies because that segment is growing most rapidly in foreign countries like U.S &U.K. Anniversary and Festivals. The Hershey's Company should take advantage of the holidays such as Valentine's Day and anniversary. For example, this years' Valentine's Day, MM let customers customized their chocolate online. Customers can add their pictures on MM chocolates. And they can pick up the color of chocolates their like to combine a gift box. This innovation attracted a lot of customers.
Charity & Foundations. As we all know, charity and foundations will bring great reputations to corporations. They can help corporations build positive brand images which will increase brand's sales.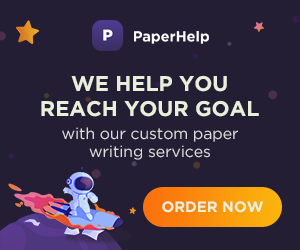 4. Threats
Emerging competitors. The main competitors of Hershey Foods are Mars and Nestle. Mars is already a threat for Hershey, because Mars has a stronger presence than Hershey in Europe, Asia, Mexico, and Japan. At the same time,
there are also many new competitors are entering chocolate market such as Whole food's chocolate. Compare with Hershey, Mars, and Nestle, Whole Food's chocolate aim at healthy chocolates. They provide choice to the customer wants low fast and organic chocolate. 25 percent of Nestlé's revenues and profits come from coffee, and adverse economic occurrences in South America, particularly Brazil, affect the company. Nestle plans to continue to play to its strengths, international markets outside the United States, to combat Hershey. Social Changes about Healthy Foods. With the development of Society and Technology, people more and more focus their health and nutrition. We can find more and more organic chocolate manufacture appearing. Doctors and Researchers also have studies prove that chocolates are helpful to prevent heart diseases. Thus, more and more customers choose healthy chocolates such as dark chocolates and organic chocolates.
Steady price increase of milk and sugar. The escalation of prices of the main ingredients such as cocoa, milk and sugar has forced companies to increase prices.
Strategic Management Factors for Going Global
Near the end of 2010, Hershey's entered into a deal with Wal-Mart (known as Asda in the UK) to sell Hershey's products in Europe. Hershey's has never been sold in the U.K. However, Hershey's will have to modify their products in order to do so. Hershey's uses genetically modified ingredients in the U.S. and Asda does not sell products that include GM ingredients (Glaberson, 2010). Obviously, Hershey want to enter global market needs to adjust their ingredients at first. The ingredients use for North America doesn't mean it fit European or Asian Market. These improvements have been based on understanding local culture. What's more, Hershey should pay more attentions on their chocolate packages. They develop different series packages of chocolate in different countries. Hershey's white and brown can be market as classic series. They can add more colorful packages to attract children's attentions. For example, in China, Red is a strong color which means wealth and happiness. Hershey can make red packages chocolates in China. In a shot, Hershey want to expand internationally, they must integrate into each country's culture.
As a global brand, Hershey's try to cover all people in different ages and status. However, from its advertisements, its' major customers are children, teenagers and young generations. Actually, most of these groups of customers haven't economic capability to buy chocolate themselves. Adults and parents usually pay money for them. Thus, healthy ingredients are very important factors may affect parents' willingness to pay chocolates to their children. Especially in European and Asian, parents are very focus on children's nutrition.
Hershey's products are mainly focus on young generations. However, if Hershey wants to expand international, Hershey needs more products are focus on household and adults. For example, Hershey can develop chocolate flavor coffee drinks, chocolate sauces, and chocolate gums.
Now, the major of Hershey employees are from North United. To entering foreign market, Hershey has to hire more foreign employees and build international team. Hershey's designers should know more about foreign culture. They can not only insistent of their American style. Even executives of Hershey's should have some international backgrounds and experiences. Hershey can hire some executives who have international background and experiences. At the same time, Hershey can send their design team to the county they want entering. Having better understanding of local culture, Hershey can have better design and marketing methods to meet local customers' needs.
Hershey should has its' online shop. As far as now, Hershey only have official website of 8 countries. As show on the picture below, they are the United States, Canada, Mexico, Brazil, China, India, Korea, and Japan. In today's business world, online shopping is becoming a tendency. A large amount of households shop online daily. Hershey should build their official online store like its competitor Mar's. Hershey can sell both regular and customized chocolates online (THEHERSHEYCOMPANY, 2011). .
Competitive Advantages Analysis
The chocolate market share is increasing globally. Customer loyalty is competitively lower than other industry. Websites are increasing in quality and ease for all users. HERSHEY'S offers many unique products and services to many different kinds of customers by using their official websites. What's more, Hershey has great partnership with North America wholesalers and retailers such as Wal-Mart, Sam's club, and Walgreen. Hershey has advantages on high domestic market shares. 43% of US domestic chocolate market share provide Hershey's stable sales. Thus, Hershey should make its' development base on steady their US market (CNN, 2011).
Community
We make donations of cash and products in countries across the globe where we have a presence. For example, last week I shopped at Walgreen, the cashier asked me if I want to donate Hershey chocolate to help US army. I choose yes, and most customers donate a Hershey chocolate bar which cost them 50cent. Hershey is willing to help community and does their social responsibility. What's more, Hershey encourages and supports the involvement of our employees in a wide range of community-improvement activities.
Workplace
As a global corporation, Hershey ensures a safe workplace. Safety performance is a company priority, and Hershey's overarching safety goal is to consistently achieve best-in-class safety performance (THEHERSHEYCOMPANY, 2011). The Hershey Company has a long history of promoting health and wellness for its employees, their families and the community. Hershey offers personal training and massage and fitness room at office locations. Hershey engages employees to get fit and stay well.
Environment
Hershey increase use of sustainable packaging since 2009. Now they are working on a process to define opportunities to reduce the amount of materials they use by for example, optimizing seal sizes and implementing new technologies, and to identify and test sustainable packaging alternatives (Glaberson, 2010).
All of these factors help Hershey build a great reputation in North America. Hershey has already get success at North America market. Thus, it's time for
Hershey focus on expanding its' foreign market.
Conclusion
Culture today is heavily focused on personnel health. In the past few decades, people have become much more aware of the various factors that negatively affect their health and work hard to avoid them. As a general rule, chocolate and other candy are viewed as an unhealthy snack. Therefore, Hershey needs to continue to expand and market healthy products in order to gain a greater market share for example, low calories, low fat chocolates bars. Moreover, Hershey can put focus on dark chocolate which is popular among ladies (Jones, 2010). Second, Hershey should pay more attentions on its' gums and chocolate flavor coffee drinks. For example, In Asia, chocolate market is competitively mature. There are already many local brands. Thus, to better entering Asian Market, Hershey only focus on its' chocolate products is not enough.
To expand global market, Hershey has to invest in advertisement. What's more, Hershey can keep working on their charity activities, and foundations. To help people from all over the world, Hershey can set up foundations in different countries.
Price and quality are two keys determine the success of entering foreign markets. Hershey should still keep its' affordable price with best quality. Hershey can corporate with local chocolate maker with manufacture and packaging to reduce their cost.
The hierarchy of Hershey Company should be more international. Hershey needs to hire more designers, executives, and employees with international background or experiences.
The commercialization of many holidays is continuing to expand and the popularity of gifts for these holidays is also increasing. Hershey can provide holiday products in outlets also their website (i.e., Hallmark, Barnes and Noble). These Traditional holidays (i.e., Christmas, Valentine's Day, Mother's Day, and Halloween) allows Hershey to optimize the importance of their specialty gift products. By providing specialized gift products, Hershey can increase their sales and expand quickly in foreign market.
Finally, Hershey can design different product lines. For example, Hershey can use its source entering organic chocolate market. Hershey's organic chocolate faces to European, developed countries which their cultures are more focus organic food. The premium product line can help improve Hershey's brand images. Also, it can meet more customers' needs.
References
ACALORIECOUNTER. (2013, October 16). Candy & Chocolate Bars Compared Hershey's, Nestle and Mars Nutrition Facts. Retrieved March 16, 2014, from http://www.acaloriecounter.com/candy-chocolate.php
Glaberson, H. (2010). Hershey to launch confectionery brands in UK and Europe. Retrieved March 16, 2014, from http://www.confectionerynews.com/Manufacturers/Hershey-to-launch-confectionery-brands-in-UK-and-Europe CNN. (2013). Global 500: Hershey. Retrieved March 16, 2014, from http://money.cnn.com/magazines/fortune/global500/2012/snapshots/2190.html THEHERSHEYCOMPANY. (2011, December 31). Hershey Corporate Social responsibility progress report 2011. Retrieved March 16, 2014, from http://www.thehersheycompany.com/assets/pdfs/hersheycompany/Hershey2011CSRReport.pdf CNN. (2011, April 1). Hershey's raises prices nearly 10%. Retrieved March 16, 2014, from http://edition.cnn.com/2011/BUSINESS/03/31/hershey.prices/index.html Jones, D. (2010, January 26). Nestle waits for market pressures to soften Hershey. REUTERS. Retrieved March 18, 2013, from http://www.reuters.com/article/2010/01/26/us-nestle-analysis-idUSTRE60P31A20100126 Markman, J. (2012, September 4). Hershey Starting to Sugar-Coat the World. Investor Place. Retrieved March 16, 2014, from http://investorplace.com/2012/09/hershey-is-sugar-coating-the-world-hsy/