Problem Statement
Don't waste time Get a verified expert to help you with Essay
Hi-Value Supermarkets located in the Centralia, Missouri area are faced with the problem of deciding whether or not to change their sales strategy to everyday low pricing. This has become an important subject for Hi-Value due to their loss in sales of the last few quarters, and a possible future loss in market share in their area. Hi-Value has three stores in the Centralia area and all are perceived as having a high market value in comparison to its competitors. They has attempted to determine the strengths and weaknesses in accordance to its competitors by conducting a survey and two focus groups which provided some very key results. Going further into this problem we must also assess whether all products within the stores should entail everyday low pricing, and if not all which ones. We must also determine how much lower the standard price will be set for all products in order to be considered everyday low pricing. The survey and focus groups also identified that the variety of products the consumers are looking for are not present as well, and that must also be assessed.
Situational analysis
Hi-Value Supermarkets have multiple key strengths with their current position in the Centralia market, and they must be considered when determining their next moves to attack this current problem. Having three locations within the Centralia area is a huge benefit with covering multiple geographic sectors. Especially when there is no other competing supermarket chain with that many stores in the area. The fact that they have had a strong market share from 1995 to 2002 with an estimated 23% share of the market in 2002 is also very important. Hi-Value is in the position where all they need to do is at the very least sustain their current positions and any increase in market share is just a bonus. Being the oldest supermarket in the Centralia area is a key strength because it makes them a well known and identifiable name. Their high quality products sets a standard that some of their competitors do not have building an important reputation within the community. Survey and focus groups made it very prevalent that most consumers think that their stores are very well put together, sanitary, and up to date. Descriptions of other competing stores did not entail the same qualities which helps in consumer preference especially because they are purchasing consumable products.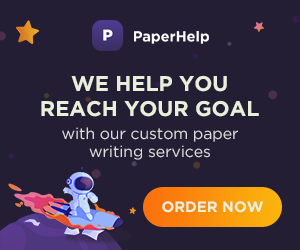 Although Hi-Value has many key strengths, there are still some attributes that hinder their chances of success in multiple sectors. Obviously their current pricing strategy is the largest problem for the store. Although their products are of high quality and most consumers seem aware of this, the high prices in many categories may not seem worth the trade off. From the survey of 400 Centralia residents 30% said Hi-Value prices were above average. The size of their supermarkets also poses as a weakness because they are smaller in comparison to many competitors which leads to less space for products. This means that it is more likely that a product has a higher chance of not being stocked and the consumer does not have as much variety to choose from. Each store has been renovated throughout the years, but they are still located in older buildings which does hinder their public image.
With their current position, the company has multiple opportunities to focus on that could lead to future success. As the present time, there is not one food store in Centralia who advertises on television. By starting an advertising campaign after the decision on changes to be done to the store, Hi-Value has the ability to publicly announce their updated policies via television making the entire centralia sector aware. The ability to expand each store is also an option that may be worth investing in. Lack in variety was a very prevalent weakness that consumers pointed out and this could solve that problem. Centralia is also a very high traffic trade area in central Missouri leaving Hi-Value with a high opportunity to gain a larger consumer base if they make the right decisions to increase market desirability.

There are three major competing stores within the Centralia area that must all be assessed and compared to when determining the right moves for Hi-Value to make. Harrison's, Grand America, and Missouri Mart are all very different Supermarkets with a variety of strengths and weaknesses. As explained in its description, Harrison's has a very positive image in the eyes of its customers. Their store is 50,000 square feet which is over twice the size of Hi-Value's average size. This gives them room to hold a very wide range of general merchandise. Their current strategy is also everyday low prices and survey results prove that consumers believe they have the lowest everyday prices which gives a current competitive edge. Grand America is a 39,800 square feet supermarket and has the newest building making it the most modern store in Centralia. The store is considered by Hall officials as a secondary competitor being highly regimented and lack innovative merchandising appeal. Their greatest product strength is the dairy department which is highly regarded by its customers. One thing to consider with this supermarket is that their competitive pricing strategy entails listing prices of their competitors for individual items. Missouri Mart is the food volume sales leader in Centralia. They are the main competitor of Superior supermarkets. Around 32% of Hi-Value customers shop Missouri Mart regularly and must be taken in the highest consideration when analysing competitors within the market.
It is also important to note the key findings gathered from the two focus groups. Price was determined by both groups as the most important factor in store choice explaining a lot in the loss of market share that Hi-Value is facing. 20 of 24 participants also agreed that the quality of meat was the second factor in store choice. Hi-Value is ranked as a medium between its competitors. Produce quality, variety, and display is ranked third in importance and Hi-Value was ranked in the lower tier of those categories. Hi-Values best attribute in accordance to the focus group is their shopper convenience.
Recommendation and Implementation
My recommendation for Hi-Value is to remodel and expand all of their stores and implement an Everyday low pricing strategy. This strategy will be very costly upfront, but Hi-Value has been an existing store for a long time and in order to continue their existence they must evolve with current trends in the market. The two main problems that keep coming up are their lack in variety and high pricing. This recommendation would cover both problems and give them the ability to begin gaining market share from their competitors once again. This is definitely a strategy built for the long term and the benefits may not be as noticeable at the very beginning, but it should be the most beneficial option for the future of the company.
Multiple steps will be made in order for this strategy to become a reality. Each store must go through a construction process to expand and gain space which will take time and a possible loss in sales for the time being. This public construction will definitely be noticed by the consumers, and may help gain awareness of the companies changes. Updates in all store accessories should be implemented if necessary. This will increase efficiency for all aspects of the store and with a predicted increase in customer traffic it will be a necessary expense. Everyday low pricing should be set at a competitive level near Grand American and Missouri Mart prices but not to the point at which perceived quality is compromised. Due to each of its competitors having different strengths, it would be best to provide this pricing strategy for all products in the Supermarket. As stated in the text everyday low pricing also has the possibility of lowering operating costs with reduced inventory and handling costs due to more steady and predictable demand. It may also reduce labor costs related to less frequent temporary price reductions. It is also an option to conduct a local television commercial promoting Hi-Values positive new changes, but the possibility of this happening is determinant of how much expansion will end up costing.