Hilton Hotels and Resorts is an international chain of full service hotels and resorts and it's a flagship brand of Hilton Worldwide. The original company was founded by Conrad Hilton and is now owned by Hilton Worldwide. Hilton hotels are owned, managed, or franchised to independent operators by Hilton Worldwide. Hilton Hotels became the first coast-to-coast hotel chain of the United States in 1943. As of 2013, there are now over 540 Hilton branded hotels across the world in 78 countries across six continents. The Hilton Hotels brand remains one of the company's flagship brands and one of the largest hotel brands in the world.
Don't waste time Get a verified expert to help you with Essay
The company places marketing emphasis on both business travel and leisure travel with locations in major city centers, near airports, convention centers, and a number of vacation resorts and leisure-oriented hotels in popular vacation destinations around the world. Since being founded in 1919, Hilton Worldwide has been a leader in the hospitality industry. Today, Hilton Worldwide remains a beacon of innovation, quality, and success. And it comprehended the importance of corporate governance and formulated very systematic corporate governance guidelines. And I have disseminated its corporate governance in India, United States and United Kingdom.
CORPORATE GOVERANCE AND ITS IMPORTANCE:
The system of rules, practices and processes by which a company is directed and controlled. Corporate governance essentially involves balancing the interests of the many stakeholders in a company – these include its shareholders, management, customers, suppliers, financiers, government and the community. Since corporate governance also provides the framework for attaining a company's objectives, it encompasses practically every sphere of management, from action plans and internal controls to performance measurement and corporate disclosure. Corporate governance became a pressing issue from 2002 introduction of the Sarbanes-Oxley Act in the U.S., which was ushered in to restore public confidence in companies and markets after accounting fraud bankrupted high-profile companies such as Enron and WorldCom.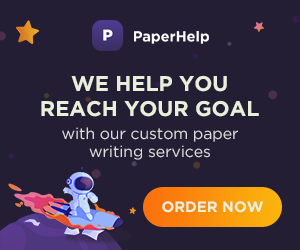 Most companies strive to have a high level of corporate governance. These days, it is not enough for a company to merely be profitable; it also needs to demonstrate good corporate citizenship through environmental awareness, ethical behavior and sound corporate governance practices.
HILTON WORLDWIDE'S CORPORATE GOVERNANCE:
Hilton Worldwide has divided its division of corporate governance into four major classifieds, such as guidelines, Code of conduct, Ethical code, and management. These are clearly explained below: HILTON WORLDWIDE CORPORATE GUIDELINES:

The Nominating Corporate Governance Committee of the Board of Directors (the "Board") of Hilton Worldwide Holdings Inc. (the "Company") and the Board have developed, and the Board has adopted, these governance guidelines, which describe the principles and practices that the Board is expected to follow in carrying out its responsibilities. It is expected that these guidelines will be reviewed by the Governance Committee from time to time to ensure that they effectively promote the best interests of both the Company and the Company's stockholders and that they comply with all applicable laws, regulations and the requirements of the New York Stock Exchange and other national stock exchanges of its incorporation.
These guidelines should be interpreted in the context of all applicable laws and the Company's Certificate of Incorporation, bylaws and other corporate governance documents (each as amended, restated and in effect). These guidelines are intended to serve as a flexible framework within which the Board may conduct its business and not as a set of legally binding obligations. The Board may modify these guidelines from time to time. It provides guidelines on Board roles and responsibilities
Board composition, structure, policies
Board meetings
Exceptions of Directors
Management succession plan
Evaluation of board performance
Board composition
Communication with non-managing directors
CODE OF CONDUCT:
Statement of Policy
The reputation of Hilton and each of our Hotels is the key to our past, present and future success. Every Team Member is personally responsible to act with integrity to enhance Hilton's reputation as well as to maintain a desirable work environment. Integrity means doing what's right, all the time, and encouraging those around us to do the same. In some instances, the Code of Conduct contains rules that must be strictly observed, and in other instances it provides general guidelines. In all instances, compliance with the Code of Conduct is required. We expect Team Members to uphold the highest standards of ethical conduct in every action taken on Hilton's behalf. Team Members must not only avoid improper activities, but also activities that create the appearance of impropriety.
This Code of Conduct provides guidance about how Hilton and Team Members must work together to achieve the highest ethical standards in the hospitality business. This Code of Conduct is applicable to all employees of Hilton Worldwide, Inc. and its subsidiaries and to the employees of all hotels owned, operated or managed by Hilton Worldwide , whether or not they are employed by Hilton Worldwide. The code of conduct provides policies on the following
Personal accountability
Respecting and valuing diversity
Maintaining harassment free work force
Maintaining safe and healthy work space
Drug and alcohol free workspace
Violence- free workspace
Restricting unacceptable behavior
Business ethics
Personal investment of employees
Policies for conflict of interest
Personal information privacy policy of employees, customers, etc. Family members and relationship
Outside business and employment
Reportable interests
Financial obligation
Business courtesies
Proprietary, confidential and trade secrets
Maintaining global corporate citizenship
These are crucial aspects covered in code of conduct of Hilton worldwide.
PRIME FEATURES OF INDIAN, UK, US CORPORATE GOVERNANCE:
An effective board to provide leadership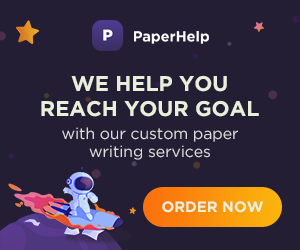 • A single board with members collectively responsible for the long-term success of the company. • A clear division of responsibilities for running the board and running the company with a separate chairman and chief executive. • An appropriate balance of skills, experience and independence on the board and its committees. • Formal and transparent procedures for appointing directors, with all appointments and re-appointments to be ratified by shareholders. • Regular evaluation of the effectiveness of the board, its committees and individual directors.
Accountability
The board must present a balanced assessment of the company's position. The board must determine the nature and extent of the significant risks it is willing to take, and oversee sound risk management and internal control systems. Formal and transparent procedures for carrying out these responsibilities, including an audit committee made up of independent directors and with the necessary experience. Remuneration
Formal and transparent procedures for setting executive remuneration, including a remuneration committee made up of independent directors and an advisory vote for shareholders. A significant proportion of remuneration to be linked to performance conditions designed to promote the long-term success of the company.
Relations with shareholders
Regular contact with shareholders to understand their opinions and concerns. Separate resolutions on all substantial issues at general meetings. Shareholders to monitor and engage with the companies in which they invest.
Insider trading law in US:
Section 17(a) of the Securities Act,1933 prohibits fraudulent practices with the offer or sale of any security SEC Rule 14e-3, under Section 14(e) of the Exchange Act and Insider Trading Act, 1984 (ITSA) permits the SEC to bring suit against anyone violating the Exchange Act by "trading a security while in possession of material nonpublic information." ITSA provides for penalties of up to three times the profits gained or loss avoided by the insider trading and authorizes a criminal penalty for insider trading of up to $100,000.
Last few years have been significant strengthening of corporate governance in India. Hilton worldwide is listed in Indian stock exchange regulators and it adopts the guidelines of SEBI and MCA in India. Key aspects are mentioned below:
Share Holding pattern
Committee of corporate governance
Yearly corporate governance report
CONCLUSION:
Since the Wall Street crash in 1929 and recent Lehman Brothers scandal, with every corporate scandal, corporate governance in corporate world is getting better. And the field of corporate governance has attracted great attention and enhancements in almost all facets. Hilton Worldwide is maintaining its market leadership with a well-structured corporate governance policies and practices. As Hiltons business based on hospitality, it's very crucial to
satisfy its stakeholders and corporate governance plays a crucial part in doing so.