1940s-1950s
Don't waste time Get a verified expert to help you with Essay
Precedents for television that portrayed people in unscripted situations began in the late 1940s. Queen for a Day (1945-1964) was an early example of reality-based television. The 1946 television game show Cash and Carry sometimes featured contestants performing stunts. Debuting in 1948, Allen Funt's hidden camera Candid Camera show (based on his previous 1947 radio show, Candid Microphone) broadcast unsuspecting ordinary people reacting to pranks. In 1948, talent search shows Ted Mack's Original Amateur Hour and Arthur Godfrey's Talent Scouts featured amateur competitors and audience voting. In the 1950s, game shows Beat the Clock and Truth or Consequences involved contestants in wacky competitions, stunts, and practical jokes. Confession was a crime/police show which aired from June 1958 to January 1959, with interviewer Jack Wyatt questioning criminals from assorted backgrounds. The radio series Nightwatch (1951–1955) tape-recorded the daily activities of Culver City, California police officers. The series You Asked for It (1950–1959) incorporated audience involvement by basing episodes around requests sent in by postcard from viewers.
1960s-1970s
First broadcast in the United Kingdom in 1964, the Granada Television television documentary Seven Up!, broadcast interviews with a dozen ordinary seven-year-olds from a broad cross section of society and inquired about their reactions to everyday life. Every seven years, a film documented the life of the same individuals during the intervening period, titled theUp Series, episodes include "7 Plus Seven", "21 Up", etc. (It is still ongoing.) The series was structured as a series of interviews with no element of plot. However, it did have the then-new effect of turning ordinary people into celebrities. The first reality show in the modern sense may have been the American Broadcasting Company series The American Sportsman, which ran from 1965 to 1986. A typical episode featured one or more celebrities, and sometimes their family members, being accompanied by a camera crew on an outdoor adventure, such as hunting, fishing, hiking, scuba diving, rock climbing, wildlife photography, horseback riding, race car driving, and the like, with most of the resulting action and dialogue being unscripted, except for the narration. In the 1966 Direct Cinema film Chelsea Girls, Andy Warhol filmed various acquaintances with no direction given; the Radio Times Guide to Film 2007 stated that the film was "to blame for reality television". The 12-part 1973 PBS series An American Family showed a nuclear family (filmed in 1971) going through a divorce; unlike many later reality shows, it was more or less documentary in purpose and style. In 1974 a counterpart program, The Family, was made in the UK, following the working class Wilkins family of Reading. Other forerunners of modern reality television were the 1970s productions of Chuck Barris: The Dating Game, The Newlywed Game, and The Gong Show, all of which featured participants who were eager to sacrifice some of their privacy and dignity in a televised competition.[10] In 1978, Living in the Past recreated life in an Iron Age English village.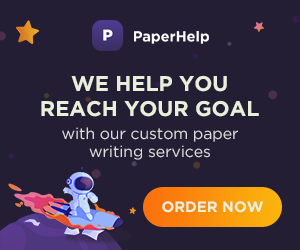 1980s-1990s
Producer George Schlatter capitalized on the advent of videotape to create Real People, a surprise hit for NBC which ran from 1979 to 1984. The success of Real People was quickly copied by ABC with That's Incredible, a stunt show co-hosted by Fran Tarkenton. Canadian TV ran Thrill of a Lifetime, a fantasies-fulfilled reality show from 1982 to 1988 which was revived in 2001-03. In 1985, underwater cinematographer Al Giddings teamed with former Miss America Shawn Weatherly on the NBC seriesOceanquest. Oceanquest chronicled Weatherly's adventures scuba diving in various exotic locales. Weatherly was nominated for an Emmy Award for Outstanding Achievement in informational programming. COPS, which first aired in the spring of 1989 and came about partly due to the need for new programming during the 1988 Writers Guild of America strike, showed police officers on duty apprehending criminals; it introduced the camcorder look and cinéma vérité feel of much of later reality television. The series Nummer 28, which aired on Dutch television in 1991, originated the concept of putting strangers together in the same environment for an extended period of time and recording the drama that ensued. Nummer 28 also pioneered many of the stylistic conventions that have since become standard in reality television shows, including a heavy use of soundtrack music and the interspersing of events on screen with after-the-fact "confessionals" recorded by cast members, that serve as narration.

One year later, the same concept was used by MTV in their new series The Real World and Nummer 28 creator Erik Latour has long claimed that The Real World was directly inspired by his show. However, the producers of The Real World have stated that their direct inspiration was An American Family. According to television commentator Charlie Brooker, this type of reality television was enabled by the advent of computer-based non-linear editing systems for video (such as produced by Avid Technology) in 1989. These systems made it easy to quickly edit hours of video footage into a usable form, something that had been very difficult to do before. (Film, which was easy to edit, was too expensive to shoot enough hours of footage with on a regular basis). The TV show Expedition Robinson, created by TV producer Charlie Parsons, which first aired in 1997 in Sweden (and was later produced in a large number of other countries as Survivor), added to the Nummer 28/Real World template the idea of competition and elimination, in which cast members/contestants battled against each other and were removed from the show until only one winner remained. (These shows are now sometimes called elimination shows). Changing Rooms, a TV show that began in 1996, showed couples redecorating each other's houses, and was the first reality show with a self-improvement or makeover theme. The 1980s and 1990s were also a time when tabloid talk shows came to rise, many of which featured the same types of unusual or dysfunctional guests that would later become popular as cast members of reality shows.
2000s
Reality television saw an explosion of global popularity in the late 1990s and early 2000s, with the successes of the Big Brother and Survivor/Expedition Robinson franchises. In the United States, reality television had a temporary decline in viewership in 2001, leading some to speculate that it was a temporary fad that had run its course. Reality shows with low ratings included The Amazing Race(although the show has since recovered), Lost (unrelated to the better-known serial drama of the same name) and The Mole. However, this proved not to be the case. Survivor and American Idol both topped the US season-average television ratings in the 2000s: Survivor led the ratings in 2001–02, and Idol topped the ratings six consecutive years, from 2004–05 to 2009–10). Internationally, a number of shows created in the late 1990s and 2000s have had massive global success. At least nine reality-television franchises have had over 30 international adaptations each: the singing competition franchises Idols, Star Academy and The X Factor, and other competition franchises Survivor/Expedition Robinson, Big Brother, Got Talent, Top Model, MasterChef and Dancing with the Stars. Several "reality game shows" from the same period have had even greater success, including Deal or No Deal, Who Wants to Be a Millionaire? and Weakest Link, with over 50 international adaptions each. (All but one of these franchises, Top Model, was created by either British producers or the Dutch production companyEndemol.) In India, the show Indian Idol was the most popular television program for its first six seasons. The 2000s saw three television channels devoted exclusively to reality television: Fox Reality in the United States, which existed from 2005 to 2010, Global Reality Channel in Canada (2010–2012) and Zone Reality in the United Kingdom (2002–2009).
In addition, several other cable channels, including Bravo, A&E, E!, TLC, History, VH1 and MTV, changed their programming to mostly comprise reality television during the 2000s.[18] During the early part of the 2000s, network executives expressed concern that reality-television programming was limited in its appeal for DVD reissue and syndication. DVDs for reality shows in fact sold briskly; Laguna Beach: The Real Orange County, The Amazing Race, Project Runway, and America's Next Top Model all ranked in the top DVDs sold onAmazon.com, and in the mid-2000s, DVDs of The Simple Life outranked scripted shows like The O.C. and Desperate Housewives. Syndication, however, has indeed proven problematic; shows such as Fear Factor, COPS and Wife Swap in which each episode is self-contained can indeed be rerun fairly easily, but usually only on cable television and/or during the daytime (COPS and America's Funniest Home Videos being exceptions). Season-long competitions such as The Amazing Race, Survivor, and America's Next Top Model generally perform more poorly and usually must be rerun in marathons to draw the necessary viewers to make it worthwhile. (Even in these cases, it is not always successful: Dancing with the Starswas picked up for a ten-season run on GSN in 2012 and was run in marathon format, but experienced very poor ratings.) Another option is to create documentaries around series including extended interviews with the participants and outtakes not seen in the original airings; the syndicated series American Idol Rewind is an example of this strategy. COPS has had huge success in syndication, direct response sales and DVD. A FOX staple since 1989, COPS has, as of 2013, outlasted all competing scripted police shows. Another series that has seen wide success is "Cheaters", which has been running since 2000 in the US and is syndicated in over 100 countries worldwide. In 2001, the Academy of Television Arts and Sciences added the reality genre to the Emmy Awards with the category ofOutstanding Reality Program. In 2003, to better differentiate between competition and informational reality programs, a second category, Outstanding Reality-Competition Program, was added. In 2008, a third category, Outstanding Host for a Reality or Reality-Competition Program, was added.
2010s
In 2010, The Tester became the first reality television show aired over a video game console. By 2012, many of the long-running reality television show franchises in the United States, such as American Idol, Dancing with the Stars and The Bachelor, had begun to see declining ratings. However, reality television as a whole remained highly durable in the U.S., with hundreds of shows across many channels. In 2012 New York Magazine's Vulture blog published a humorous Venn diagram showing popular themes across American reality shows then running, including shows set in the U.S. states of Alaska, Louisiana and Texas, shows about cakes, weddings and pawnbrokers, and shows, usually competition-based, whose title includes the word "Wars". The Voice, a singing competition franchise created by John de Mol that started in 2010, is the newest highly successful reality television franchise, with almost 50 international adaptations. Duck Dynasty, a reality series featuring the Robertson family that founded Duck Commander, in 2013 became the most popular reality series in U.S. cable television history. Its fourth season premiere was viewed by nearly 12 million viewers in the United States, most of which were in rural markets; its rural audience share has ranked in the 30s, an extremely high number for any series, broadcast or cable.
RESEARCH AND FORUM COMMENTS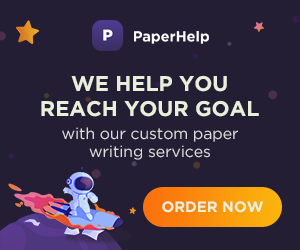 I did a research in 7th grade, and research showed that 40 students watch some reality show and just 11 don't. Also, I find a Big Brother forum and here are some comments from there:
1. In my opinion, Big Brother is the best show on TV. It's about real people in real life situations. They teach us something about human nature…And it's fun to watch!
2. Reality TV never teaches me anything. I don't believe for a second it shows people in realistic situations. What's realistic about being isolated from the rest of the world and recorded by cameras 24/7???
3. I think that's a great idea-who doesn't want to be on TV and star in TV show?
4. Big Brother is my favourite show. I think that is really funny and that you can learn a lot from people who are there.
Opinions are different, but there is more people who watch reality shows and enjoy in them, than people who don't watch them.