H&M were established in Vasteras, Sweden in 1947 by Erling Persson. World events and trends of monumental significance have occurred, since the little Swedish ready-to-wear chain developed into a multinational concern with stores in 18 different countries. When their store opened in Stockholm's kungsgatan, there was a queue one kilometer long and the traffic police were forced to intervene. H&M stands for Hennes and Mauritz, it is a Public Limited Company, whereby all the stores are owned and solely run by H&M. Business forms such as joint ventures and franchising are therefore not possible. H&M are regarded as a high street fashion retailer, aimed at 'everybody' – and always with the best prices. They are recognised for inexpensive but trendy clothing. They currently have 901 stores located in 18 countries, employing 39,000 employees. The focus on foreign markets began with a store in Norway in 1964, and due to this inter? national status they currently occupy market share allover the world.
Don't waste time Get a verified expert to help you with Essay
By 1961 H&M opened a store in Norway and by 1964 in Denmark, they were quick to keep up with changing trends. In 1974 H&M was listed on the stock exchange, and they opened stores in Europe. By the 1980's H&M began focusing on internationalization with a new managing director Stefan Persson. Stores were opened in Germany and the Netherlands and the share prices rose. H&M got their first in house designers with pupils hand-picked from the fashion and tailoring colleges in Stockholm to work in Norrlandsgatan, where there was also a major drive on jewelry and accessories. In 1983, H&M offered their customers a new and convenient way of shop? ping, by selling clothes by mail order, in order to keep up with competition, which was becoming more and more intense. By the 90's H&M were greatly worried by the impact of e-commerce, more companies were starting to have web pages, and by 1995, companies began providing the service of Internet shopping.
In 1992 H&M opened in Belgium, 1994 in Austria, and by 1996 in Luxembourg. A dramatic change came about for H&M in 1998 when they began selling on the Internet. It was apparent to directors, which they had to do this, as competition was becoming fierce, and profits were lowering. Today H&M has received global recognition for its designer collaborations, including Karl Lagerfeld, Stella McCartney, Viktor & Rolf, Roberto Cavalli, Rei Kawakubo of Comme des Garçons, Matthew Williamson, Jimmy Choo, Sonia Rykiel and Lanvin. Every H&M store is unique: our One New Change store is H&M's first in the City of London and carries collections and accessories for women and men, including tailoring and suiting and a selection of swimwear.
H&M Company Profile
Production
H&M does not own any factories. Instead, clothes and other products are commissioned from around 800 independent suppliers, primarily in Asia and Europe. The H&M buying department plans the range. After that, all practical aspects are dealt with by our production offices. These production offices, where most of the employees are drawn from the local population, are in constant contact with the suppliers. The production offices are responsible for placing the order with the right supplier and for items being produced at the right price, making sure that they are of good quality and delivered at the right time. They also audit that production takes place under good working conditions. The production offices perform extensive safety and quality testing, including checks for shrinkage, twisting and colour fastness, as well as ensuring that the chemical requirements have been met. A product's lead-time can vary from a couple of weeks to six months. For high-volume fashion basics and children wear it is advantageous to place orders far in advance. Trend-led garments produced in smaller volumes require considerably shorter lead times. H&M strives to order each piece at its optimal moment, finding the right balance between price, time and quality.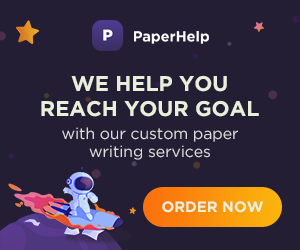 Strategy- Global expansion
H&M stores should always be located in the best business locations, whether in a big city or a small-town shopping centre. This has been a firm principle of H&M's since the very first women wear shop opened in 1947, and it is still true today. We always look for the best business location combined with the most favourable market terms. That applies to H&M as well as & Other Stories, Cheap Monday, COS, Monki and Weekday. H&M does not own any store premises, which makes way for flexibility and adaptability. By renting space, we can move at the same pace as our markets. Long-term quality lies at the heart of the expansion strategy. Before H&M moves into a new country or city an assessment is made of the market's potential. Factors such as demographic structure, purchasing power, economic growth, infrastructure and political risk are analyzed.
Alongside expansion, existing stores are renovated, offering customers all over the world exciting new shopping experiences. H&M is also working actively to make all stores sustainable in the long term, for example through energy-saving initiatives and environmentally adapted materials. H&M remains positive towards future expansion and new business opportunities. The growth target is to increase the number of stores by 10–15 percent per year with continued high profitability and at the same time increase sales in comparable units. The strong pace of expansion is continuing in 2013 with a planned 350 new stores net. This means that we will effectively be opening a new store every day. In 2013 the highest rate of expansion will again be in China and in the US. Investments will also continue within online sales. H&M plans to launch online sales in the US, the world's largest market for e-commerce. Vision and Mission

H&M 's vision is to always provide the customers with better offers than before and to constantly exceed their customers' expectations. At the same time, H&M also trying to be most popular fashion brand in the world and H&M took many years of efforts to realize it. "2010 was a very good year for H&M with a sales increase of 15 percent. Profit after financial items increased to SEK 25 billion. During the year we improved our market position further with a strengthened customer offering by giving the customers even more fashion and quality at the best price. The economy improved from 2009 but in several countries the economic situation was still uncertain and difficult."-Karl-Johan Persson, CEO From the comments of CEO Persson, we can see that the mission for H&M is to strengthen customer offering by giving more fashion and quality at the best price.
H&M Strategic Planning
Establishment & Effectiveness
To achieve that vision and mission, H&M strive to make the costumers the best offering about the design and fashion. for example, the British fashion designer created a capsule women's collection got a fantastic sales when it was launched in around 200 H&M stores on 23 April, 2009.Its bright colors and lively patterns attracted customers. And only a month later, a more comprehensive summer collection which was typical Matthew Williamson wonderful colors and patterns arrived in the stores. The pieces also worked really well with H&M's own summer collections. H&M expanded substantially during 2009 and 2010, opening stores in numerous exciting new markets. For example, Lebanon in October 2009,Russia in March 2009, Beijing in April 2009,South Korea, Israel and Turkey in 2010 and Croatia, Romania, Jordan, and Morocco in 2011.With the fast expansion all over the world, H&M is gradually becoming stronger and have a firm position in this industry.
At the same time, H&M are still trying to expand the online and catalogue sales, because the stores are not the only place customers can enjoy shopping with H&M. At the beginning of 2011, they have been launching the new H&M Shop Online in the markets where they offer online and catalogue sales before, easy and fun as visiting a store, regardless of whether customers shop by tablet or smartphone, via apps or directly at hm.com. H&M's interactive shop online offers easy navigation and is much appreciated by customers in all eight countries where H&M and H&M Home offer online shopping: Sweden, Norway, Denmark, Finland, Germany, the Netherlands, Austria and the UK. Since January 2013 H&M shop online is completely mobile-adapted. In the US, the world's largest retail market, H&M plans to offer online shopping from summer 2013. Distance selling is a vital and growing complement to stores. COS, Monki and Weekday offer online shopping in 18 European countries.
The new H&M brand & Other Stories, which is launching in spring 2013, will be available both in stores and online. & Other Stories will offer shopping online at stories.com in ten European countries. H&M's communication is global and hm.com is one of the world's most popular fashion websites. Fashion enthusiasts all over the world interact with H&M via social media and apps. H&M is also one of the leading fashion companies on Facebook, Twitter, Instagram, Google+ and YouTube, as well as on China's social networks Youku and Sina Weibo and Russia's VKontakte. Social media spreads the news further about H&M when the brand expands into new, exciting markets. Naturally, it will help H&M to achieve its vision in the future. Furthermore, goal of H&M is "to increase the number of stores by 10 – 15 percent per year" Under the goal, in 2009, H&M was expanding rapidly. We can see from annual report 2009-2012, during 2012 H&M opened 304 new stores net. Achieve goal that 10 – 15% new stores net per year.
External Analysis
Opportunities
There are several opportunities for H&M to develop its business. As the online market is more and more developed and H&M should start to sell its product online. At the start of 2011, H&M are launching the new H&M Shop Online in the markets where they offer online and catalogue sales already. Shopping experience and functionality have been improved. Around the end of 2010 they plan to start online sales in USA where should be the world's largest online market. In addition, the economic crisis was really strong and it may increase the interest of the population for cheap and fashionable clothes. Finally the development of some Asian countries such as Vietnam can give the opportunities to H&M to found new suppliers cheaper and more preferment in terms of quality and time of production.
Some supplier markets with high purchasing power and plenty of customers are with an interest in fashion, just like in our Asian markets, China and Japan. H&M's expansion is rapid and running parallel on four continents. Many potential projects are running simultaneously and competing with each other. "There are considerably more opportunities for new openings than the stores that we actually door open," says Stefan Larsson. "During the establishment process we decide against some potential stores. Only the best business opportunities remain. The aim is to create the best H&M stores through a combination of best location and best possible business conditions, wherever they are in the world." Threats
The major threat is that this market is full of competitors that are constantly growing and that are generally aggressive. That's why H&M should keep its effort in differentiation in order to face this competition. In addition, there are other risks and uncertainties they cannot avoid and predict. It related to fashion, weather situations, climate changes, trade interventions and exchange rates, but also in connection with expansion into new markets, the launch of new concepts, changes in consumer behavior and handling of the brand. The year was also full of challenges. The global financial crisis and recession, with more consumer restraint and discount driven markets, naturally affected. However, H&M recognized that there were things they could have done better too. Self-criticism and striving to make constant improvements are part of H&M's corporate culture and they work hard to become more efficient in all areas. Increased efficiency also means that they can invest in giving the customers an even more attractive offering.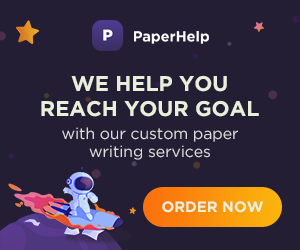 Internal Analysis
Strengths
H&M's strengths include a good brand image and cheap price. H&M has established a strong brand which motivates employees creating unity and attracts skilled work force. The company benefits from a good image from the customers and they have a strong fame everywhere in the world thanks to its huge number of outlets. Also the prices that H&M offer to its customers are really competitive thanks to the cost saving management way of the company. Cheap price is known by everybody. Their other strength is that they have a wide range and many different concepts. The entire concept of low priced apparel has brought loyal customers for H&M for years. The various departments for women, men, teenagers and children are their foundation. They can work with them in different types of buildings, street locations and shopping centers with very different characters. Weaknesses
As the company wants to save money everywhere it's possible, the distribution system is really slow and it takes a lot of time to deliver a product to the outlet. It may be really bad for the reaction time if the company to the competitors offer. Also the low quality of the product could give to the customers the need to go to the competitors. H&M has amount of suppliers. This is a good thing. However, as H&M's production units add up to 2700, the control of all these demand great resources and management. If H&M cannot maintain its effective organizational structure, the situation may lead to the failure of control.
SWOT Analyze
Strengths:
Qualitative and high fashion items for a extremely low price. A wide range of collection of products which are permanently renewed Some lines products in store are created by guest designers
This company is very reactive and has very fast delivery times Well-known brand with powerful financial resources.
Weakness:
Production at one time of a wide volume of product with no guarantee of any sale. A wide range of targeted customers and so a wide range of different style without any real focus on a particular type of customer or tendency. Not innovative fashion products but copy of the luxury or high fashion brands. Opportunities
Fashion plays an increasingly important role in society. For both men and women. Growing market and so at a worldwide level.
Economic crisis: people try to find solutions to buy the cloth which is economical and practical.
Threats:
Many competitors present on this market.
Fashioning products change very frequently and quickly.
Other risks and uncertainties they cannot avoid and predict. It related to fashion, weather situations, climate changes, trade interventions and exchange rates Benchmarking
Benchmarking is an analytical tool which is often used to determine whether a company's competency of value chain activities are strongly competitive compared to other rivals so that it can be confident to winning in the marketplace. Benchmarking includes measuring costs of value chain activities in an industry to formulate "best practice" among competitive firms with the views of learning or improving on those best practices. Benchmarking can make a firm to take action to improve its competitiveness and win a good position by identifying value chain activities where rival firms have comparative strengths in cost, service, operation and reputation. It can be typically measured by quality, time and cost. Through learning the benchmark company, we can make improvements which help to do things better, faster, and cheaper.
The most important part of benchmarking is to gain access to other company's value chain activities with associated costs. Benchmarking needs to compare the process of management or results with the best firm in this industry, think about how they perform it, how to compete with them. Organizations evaluate various aspects of their processes in relation to best practice companies' processes, usually within a peer group defined for the purposes of comparison. As an organization, benchmarking allows to develop plans in order to make improvements or adapt specific best practices, usually with the aim of increasing some aspect of performance.
In this case, the rival of H&M, Zara has been selected as the benchmarking target. They have something in common which is easy to compare with. Both of them are successful apparel company and have a huge popularity in the same industry. However, they own difference business strategy to conduct the business performance. The aim of benchmark in here is to evaluate H&M's strategic management and learn some experiences to improve their strategy and performance better.
Zara is a subsidiary company of the Spanish Inditex Group. It is a famous apparel brand, and also the exclusive brand of apparel retail chain of Zara brand. It was established in 1975 in Spain. As a part of Inditex Group, Zara is ranked to the third around the world and the first brand in Spain. Among 56 countries, it has owned the establishment of more than two thousand clothing chains. Zara is always favored by the young people who love the fashion. It stands out by the excellent design and cheap price. In short, everyone can embrace high fashion in Zara.
Now Zara has established 2200 women's apparel chain shops in 27 countries in Europe and the 55 countries in the world. In 2004 its revenues ups to 4.6 billion Euros, profits of 440 million Euros. This performance is even better than GAP and H&M which is the largest brand in U.S.
The main point of the H&M strategy is to achieve lower costs combined with differentiation. The differentiation is mainly based on more fashionable limited collections. For Zara it's completely different because they try to be more fashionable for reasonable prices. Not the cheapest prices in general, but cheap prices comparing to competitors who offer similar products.
Hierarchy of strategy
1. Corporate strategy
The first hierarchy is corporate strategy. It describes the set of businesses, markets, or industries in which the organization competes and the distribution of resources among those business. The direction an organization takes with the objective of achieving business success in the long term. H&M have a constant corporate strategy based on really fast market coverage by opening constantly new stores every week. The company has plans to double its number of outlets by 2013 that implies that they plan to have about 3000 stores around the world. It means that they open every days a new store. They want to be present everywhere in the world and in every activity areas. They are also always looking for occupying markets share from the competitors and increasing the amount of sales, the popularity and the profit
2. Business strategy
The second hierarchy is business strategy. Business strategy usually happens at the business unit or product level and it emphasizes improvement of the competitiveness, positions of a corporate products or services in the specific field or market segment served by that business unit. There are two main categories in business strategy: low-cost and differentiation strategies.
The strategy of H&M is both lower costs and differentiation: They are constantly looking for reduce cost in every step of the business in order to offer to the customers the best prices. First they have a simply supply chain management that is based on a "just in time" management system. Delivery times vary from 2-3 weeks to six months, depending on the type of product. It is therefore important to be able to order each item at the right time for stores in order to have it on time. The short delivery times is not always wanted because they must consider the compromise between price, time and quality. They also save cost in producing in Asia and they have partnership with cheap suppliers that produce fast and cheap.
In the same time they really want to be different than the competitors in order to have a competitive advantage. This sector is really competitive and H&M need to be different to attract the customers and increase the market shares. To achieve this differentiation, they regularly offer special limited collections designed by famous artist or designers such as Roberto Cavalli, Madonna, Karl Lagerfeld and so on.
3. Functional strategy
The third hierarchy is functional strategy. It is the approach taken by a functional area in order to achieve corporate and business unit objectives and strategies by means of optimizing resource productivity. For example, an IT company such as Samsung will surely have a functional strategy based on research and development in order to create new IT materials and be more competitive.
The H&M functional strategy is also based on the research and development area of its organization as they are constantly looking for new models in order to be different from the competitors. They use more than one hundred designers to create the new model in order to create fashion and not following what the competitors did. In addition, as we previously seen, they also work sometimes with famous designers to make special collections.
These strategies must complete and consistent with each other in order to have an efficient global strategy. But we must also say that these strategies must be in accordance with the goals and the image that the company wants to share with customers. In this case H&M has a goal that is really different to the strategy is that the company wants to offer products that are good in term of quality, nevertheless at the same time they use cheap suppliers in order to be competitive and offer the best price to the customers.
BCG MATRIX
In order to construct the BCG matrix of H&M, first we need to identify the SBU-Strategic Business Unit. According to H&M's annual report, there are 4 main SBUs are currently been run by this firm, namely, women, men, teenagers and children.
Recommendations for H&M
The paper has analyzed various aspects of H&M's strategic management and its implementation. Based on these facts and theories, recommendations can be made for the company. Generally speaking, my recommendations are simple. 1. As the most competitive rival, Zara is not so dangerous yet, but H&M should keep an eye on their growth and strategy, and try to change the strategy flexibly all the time. 2. Lacking own supply chain is one of weak point of H&M. If H&M develop own supply chain management, the production process will be faster and reactive which can bring more profits. 3. H&M has already had a big market share in the world. For the present, maintaining the development efforts and getting the market penetrations are better strategy. 4. H&M should take more efforts on the fashion design and product more fashionable clothes with cheaper price to attract own specialized customers.
Most importantly, I think that H&M doesn't need to reduce the expansion. Because of this speed of expanding, many people doubt that H&M raised the cost and loosed the control due to the amount of suppliers. In my opinion, it has the ability to control and monitor the suppliers. I also recommend that it can focus on some emerging markets, like China, Malaysia, Singapore…As a Chinese, I think China had indeed embraced globalization, but of a sort. For example, traveling through Shanghai, it would be hard to distinguish it from Taipei, Hong Kong, or any US city for that matter. The wide street ispacked with automobiles. Bright Neon lights decorate the shops. You will find Chinese wearing Nike shoes or Calvin Klein tees, and drink Coca cola.
The impression is that foreign products and influence flows free and accepted readily at China. Compared with domestic products, they prefer international brand like H&M and Zara. There are of course foreign companies able to set a stronghold in the Chinese soil, but only those who came utterly prepared, knowledgeable in Chinese society, and committed to do business. After all China is a large country with its transportation and communication sector still under development. The immediate issues faced by the investors were cultural differences, trade barriers and government restrictions.