Operations Management explores the way organizations produce and distribute goods and services. Everything you wear, eat, sit on, use or read comes to you courtesy of the operations managers who organized its production and distribution. Goods such as automobiles, airplanes, computers and houses, must be produced, as do the services provided by hospitals, ski resorts, trucks, and airlines. It's the job of an operations manager to make sure these activities occur when and how they are planned.
Don't waste time Get a verified expert to help you with Essay
This explanation reflects the essential nature of operations management: it is the central activity in organizing things. Operations Management is the systematic development and control of the processes that transform inputs into goods and services. The operations function comprises a significant percentage of the employees and physical assets in most organizations. Operations Managers are concerned with each step in providing a product or service. They determine what should go into an operating system, such as equipment, labour, facilities, materials, energy, and information, to produce the output. Operations Managers are also responsible for critical activities such as materials management, capacity planning, purchasing, scheduling and quality.
The importance of Operations Management has increased dramatically in recent years. Significant competition, shorter product and service life cycles, better educated and quality-conscious consumers, and the capabilities of new technology have placed pressures on the operations function to improve productivity while providing a broader array of high-quality products and services.
Such like IEKA An organization that gets the binomial concept "operations and business management" right is more likely to experience short-term success and run efficient activities. The business might, for example, prevent errors in its record-keeping processes and rein in waste in money-eating mechanisms — a perennial source of concern for top management. Given the importance of operational management, company principals may work with department heads and business-unit chiefs to draw up strategic blueprints and ask them to remain discreet about the company's operational tactics. The goal is not to convene a periodic top-level meeting and plot strategy in a warlike room, but to set sound procedures to make sure the architects of the company's blueprint keep mum about its objectives, resources and action plans.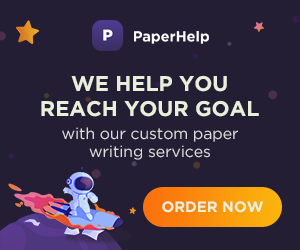 TASK2
Ikea because according to the specific market environment for the correct operation strategy, that was a huge commercial success.Ikea's household concept in the beginning of its creating had clear definition, that is: to provide a wide variety, beautiful and practical, ordinary people can afford the household articles for use.However, with the development of The Times, and constantly changing consumer demand, ikea's household concept also constantly enrich and perfect.Then, on the basis of the original, ikea household concept began with environmental factors.In particular, household concept of ikea is mainly in household concept of the masses.In most cases, expensive home furnishings is well-designed for a few people can afford to buy.From the early stages of creation, ikea will chose a different path, ikea decided to stand with most people.This means that ikea should meet the household needs of most people in the world, which meet with many different
need, grade, dreams, and financial resources, at the same time hope to improve household needs and create a better life.In ikea, everywhere can see pasted on the wall of the ikea business motto: "ikea will provide a wide range of design at a low price beautiful, fully functional household products, ensure that most people have the ability to buy."General household the management idea of success is based on partnership between ikea and customers.On the one hand, ikea ikea do the right thing to do.First of all, ikea designers and manufacturers to cooperate, in order to find out the use of the existing production process manufacturing furniture clever way.Then, ikea's purchasing companies around the world with the most appropriate suppliers of raw materials.Finally, ikea in global bulk purchase, ensure that ikea can get the lowest price.On the other hand, the customer do what they should do, namely through the ikea catalogue, visit the ikea store, choose furniture and customize the warehouse take delivery.Since most goods using tablet packaging, customers can easily to carry it home and assembled.In this way, customers can save a lot of cost.As a result, building with ikea low price, together create a better everyday life.Visible, ikea shows popular household concept for most people service business ideas.In high-end household take the high-quality goods in the 1950 s, ikea this breakthrough will surely shows its forward-looking strategies. Ikea is not just a product, it has its own retail system.Ikea's retail chain system adopted the operating strategy, in the global retail business through a wholly-owned crown stores and franchisees two modes of operation (blue and red group).As of August 31, 2003, 186 ikea stores in 43 countries and regions, including Europe, Asia, North America and Oceania region, ikea also continues to increase.There are 165 as a wholly owned stores, distribution in 29 countries and regions.In addition, in Australia, the united Arab emirates, Greece, Saudi Arabia, Kuwait, Israel, Malaysia, Singapore, Iceland and Hong Kong, China, Taiwan and other 14 countries and regions, there are 21 franchise, except for the ikea group a franchisor to own and run.Ikea's chain operation has been a huge success, and thus a high international reputation for ikea.In 2004, ikea's operating income of 12.8 billion euros, net profit more than 1.1 billion euros, employs 84000 workers, as the world's biggest household goods retailer.Low price strategy is refers to through continuous compression cost, thus reduce prices, to win the market
strategy.Ikea has been that only provide beautifully designed, practical series of products is not enough, also should make most people can afford to buy, in order to for most people rather than a few people to create a better life.After all, money is not much can meet the needs of the household consumer satisfaction.Therefore, ikea emphasizes the low-price strategy in the management strategy.Low price strategy ikea is the core of the operating strategy, ikea has unusual significance.Both household concept, cost control and other aspects of management measures, in the final analysis is to ikea's low price strategy.The success of ikea's low price strategy mainly from the following several aspects: adhere to the principle of small profit, principle of small profit in business is braving the down the sharp weapon, but also an important guarantee of ikea's low price strategy to success.After 60 years of development, ikea has always unswervingly implement the principle.Low-cost system, guarantee the normal way of thinking of most enterprises, first in terms of product design and pricing, however, ikea has a tradition, price the product first and then followed by the specific design, finally find suppliers according to the established design.So it will be in the system design ensures the ikea, low prices.Ikea's pricing method is also unique, often use price matrix method for new product pricing.Ikea has three price – high, medium and low grade, four basic style, modern, country and young Swedish – northern Europe.In order to identify market opportunities, which is responsible for the product will take in charge of the committee's instructions, the existing product prices to fill him in grid, and then look for space.First start from the little space of committee instructions, for example, have been found in the high price of ikea products for a large number of independent kitchen island, but he has lost those suitable for apartment or office cheap kitchen supplies.Then, head of products through the investigation to determine the cost of the new product competition, the goal is to lower than competitors' prices by 30% ~ 50%, in this way, the price of ikea point occurs.This is the product manager for the low price of products of ikea kitchen utensils and appliances.The pricing model is kill two birds with one stone, it reflected the ikea has always been the production of standard and sales of the original and cheap, and also contains all to determine the content of the device in the conceptual design .
TASK3
Operational management deals with the nitty-gritty basics of how a company operates, such as keeping track of spending costs and cash flow as well as maintaining a supply line. Some of the best managers have been those who have found ways to make the basic operations of a company more efficient. Operational management requires knowledge of a constantly changing variety of data and variables, and skillful and flexible planning is required. Strategic management does not merely have to do with setting broad and lofty goals, but works to establish a plan over the long term that will work toward those goals. This involves taking into account such factors as competition and consumer demand. The most successful business visionaries have been able to establish very realistic pictures of the market and operate within the constrictions that they were given by the market. Strategic management takes a great deal of common sense. Despite the clear distinctions we are making it is also important to understand that operational and strategic planning are interrelated and complementary decision processes, which must link to each other, inform and support one another for effective management of strategies. Operational planning is the day-by-day, week-by-week, and month-by-month planning for a myriad of local and functional activities; strategic planning sets the overall direction of your organisation as a whole, its destiny if you will. The decisions that constitute the strategic plan include what the enterprise is not currently doing, but should be doing. The choices of what to do imply other things that the organization deliberately chooses not do. The strategic plan embodies very big decisions with major consequences for the overall performance. Strategic and tactical planning are different in kind. The two forms of planning must be linked, and integrated, and must not be confused. About IKEA:

IKEA is a privately-owned company founded in Sweden by Ingvar Kamprad. He first started to sell pens, wallets, picture frames, table runners, jewellery and nylon stockings and decided to add furniture in 1947. IKEA has now around 260 stores, much of which are located in Europe, the United States, Australia and Asia. Nowadays IKEA is known for selling modern and
utilitarian furniture at low prices their vision is "To create a better everyday life for the many people". IKEA motto is "Affordable Solutions for Better Living". Their operations management are strongly focused on achieving this goal; they use their resources effectively to gain profit by developing a more economic way for the production of their wide range of service. This has involved them in working closely with their suppliers in order to control aspects of their business from the production line. Unlike most furniture stores, IKEA sells goods which need to be assembled by the consumer; this has enabled them to use space more efficiently in their warehouse. The company has developed methods to satisfy customers with their Unique Selling Point (show room, children' area) and a wise use of technology (stock control, internet). TASK4
TASK5
The three-es that is economy, efficiency and effectiveness.
MANAGEMENT EFFICIENCY
Efficiency can be measured in terms of the inputs required to generate the outputs. It is about the way in which work is completed. It is part of a manager's job to help improve efficiency. For example, if the same work can be completed using less inputs or resources then efficiency has improved. Measuring efficiency means that the process followed to complete the work must be defined and then each part of the process studied to see what resources are required. This becomes the starting point or benchmark for measurement. Future work is then measured against the benchmark to see if it has taken more or less resource. Process changes are also measured to see if they are more or less efficient. It is also useful to measure one team's efficiency against another and then adopt the most efficient methods as best practice– always assuming that effectiveness is maintained. MANAGEMENT EFFECTIVENESS
Effectiveness can be explained in terms of what is achieved. It is about whether targets are met or not. Performing effectively means that the right work is being completed. Managers are responsible for making sure that this happens. If a team is working really hard but not delivering what is needed, then they are not effective. Effectiveness is measured by setting out clear
objectives before work starts and then evaluating whether the objectives have been met or not. MANAGEMENT ECONOMY
Economy is the third element of the three Es model, covering the financial aspects of work being done. It could be argued that economy or finance is just one of the factors to consider when improving efficiency, but because finance is so important in today's organisations, economy has become the third element. Economy is measured by looking at the cost of the resources consumed and the value of the output delivered. TASK6
The maximization of quality and productivity in each and every individual industry is the foundation of every economy aspiring to prosperity.Improve the companies income by making the production more acceptable to the customers: by providing longlife, greater usefulness, maintainablity,etc.Giving employees control includes giving them the power to make job-related decisions, the flexibility to organize their work in the way they find optimal, and the authority to find make improvements on how their job is done. Making this work requires providing employees with the training, coaching, and information they need to make intelligent decisions. Make Sure Supervisors Know How to Bring Out the Best in People – Supervisors play a huge role in employee morale, performance, and stress level. Supervisors who know how to provide guidance, support, and encouragement minimize employee stress. Supervisors with poor management skills or with personal problems, not only can't help employees deal with stressful times, they themselves are a tremendous source of stress. The time and financial resources you invest in selecting and training managers will pay huge dividends in reducing employee stress, increasing productivity, and minimizing turnover.
List of free essays