Holidays in Vietnam Speaking topic
Published:
23 February 2016
Remember! This is just a sample.
You can get your custom paper by one of our expert writers.
Get custom essay
72 writers online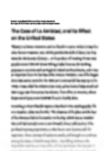 HOLIDAYS IN VIETNAM
(Các Ngày Lễ Ở Việt Nam)
Liberation Day/Reunification Day – April 30
(Ngày Giải phóng miền Nam thống nhất đất nước)
International Workers' Day – May 1
(Ngày Quốc tế Lao động)
National Day (Vietnam) – September 2
(Quốc khánh)
New Year – January 1
(Tết Dương Lịch)
Tết (Vietnamese New Year)
(Tết Nguyên Đán)
Hung Kings Commemorations – 10th day of the 3rd lunar month
(Giỗ tổ Hùng Vương)
Hung Kings' Temple Festival
(Lễ hội Đền Hùng)
Communist Party of Viet Nam Foundation Anniversary – February 3
(Ngày thành lập Đảng)
International Women's Day – March 8
(Quốc tế Phụ nữ)
Dien Bien Phu Victory Day – May 7
(Ngày Chiến thắng Điện Biện Phủ)
President Ho Chi Minh's Birthday – May 19
(Ngày sinh Chủ tịch Hồ Chí Minh)
International Children's Day – June 1
(Ngày quốc tế thiếu nhi)
Vietnamese Family Day – June 28
(Ngày gia đình Việt Nam)
Remembrance Day (Day for Martyrs and Wounded Soldiers) – July 27
(Ngày thương binh liệt sĩ)
August Revolution Commemoration Day – August 19
(Ngày cách mạng tháng
Capital Liberation Day – October 10
(Ngày giải phóng thủ đô)
Vietnamese Women's Day – October 20
(Ngày phụ nữ Việt Nam)
Teacher's Day – November 20
(Ngày Nhà giáo Việt Nam)
SPEAKING TOPICS
1. The differences between Vietnamese culture and American culture that you recognize from movies and books.
2. A special holiday in Vietnam that you like the most.
3. Introduce a holiday or a traditional custom that represents your hometown.
4. Supposed you are talking with a foreign friend and you would like to introduce a special thing of Vietnamese culture (clothes, food, music, and so on). What would it be?