What is Hospitality Management? Simply defined, Hospitality Management is the administration of policies and procedures relating to aspects of the hospitality industry/ industries such as hotels, motels, tourist attractions so on and so forth. Managing such categories may include indirect or direct supervision, administrative duties, critical thinking and a willingness to do what needs to be done in order to be successful. In my opinion, there are certain personal attributes that would allow an individual to be a successful manager within the hospitality industry. The main attribute would be an individual that strives for complete guest satisfaction.
Don't waste time Get a verified expert to help you with Essay
Although this may seem like a difficult or nearly impossible task, customer satisfaction is the key to the successful businesses. Guests don't necessarily come back to a service, guests and customers often return back to a feeling. A feeling that they were taken care of and a notion that their business mattered! Guest satisfaction is anchored in customer service. As a manager within the hospitality industry, customer service is a skill that must be utilized by the manager and each and every subordinate employed within the establishment. This specific attribute is the backbone within the organization. Customer service will be the direct link to the ultimate goal of customer satisfaction. Complete customer satisfaction is the goal and customer service is the tool used to accomplish that goal. Determining what attributes I deem as a necessity for being a successful manager in the hospitality business come largely in part from my work experience for The Cosmopolitan of Las Vegas.
The Cosmopolitan is the newest resort and casino located on the famous Las Vegas stip. I am truly proud to say that I work for this amazing employer. I will cherish the experiences and life lesson that I have learned there always. The Cosmopolitan is not your normal hotel and casino. From the beginning, before the door even opened, he took class after class trying to teach the employees the importance of customer service, team work, empowering all of our employees, as well as having just the right amount of wrong so that we stood out; being a bit edgy! It was our mission to be different, to break all of the stereotypes that were given to casinos, as well as the casino workers. We did not want to beat our direct competition, we wanted to be in a class all of our own. That is a goal that we have generally accomplished. Previous to my employment with The Cosmopolitan, I had always been taught and shown that manager handled all of the decisions.
The subordinated just handled all of the leg work, if you will, while the managers made all the decisions. In my new position I realized that this former education was not suitable for successful relationships or an effective means to obtain customer satisfaction. I started empowering my subordinates by allowing them to make decisions. This new empowerment started with a program called the Make It Right program. Through this program, each and every one of the employees were given 2 Make it Right cards to start out with. Upon their discretion, they were allowed to give one to a guest that was not satisfied with their stay or experience. Some examples of when it would be appropriate to give out this card would be that the guest was supposed to check in at 3 and they were not able to get in their room until 8. Another example would be that the guests were supposed to have coffee pots in their rooms, but some of the pots were breaking so we did not have enough. An employee could then give out a card with enough money for 2 pots of coffee through room service.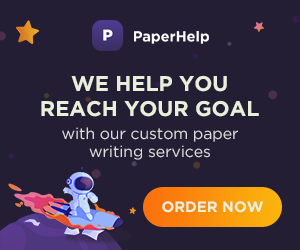 The employee would give out as much or as little as they deemed necessary for the specific situation. Of course all of the cards given out were monitored to ensure that proper distribution was taken place. The astonishing fact regarding this program, 95% of the cards were never given out. Employees were so set in their ways and not comfortable with the new freedom to make decisions that they simply were not comfortable making to decision on their own. This is where the managers came in, to attempt to empower their employees in smaller steps, as to make the employees more comfortable making decisions. Although ultimately the program was not as successful as what was hoped for, it showed me the utter importance of changing the way that I would treat my employees. I felt the importance of allowing them to make decisions and to feel as though that is a part of their job from the beginning. Another program that was started id called Reach. Reach allows selected employees to be spokespersons for their department. Every week a member from each department will go and mentor with another scheduled department. For an example, a member of food and beverage will go and mentor with the front desk and then the front desk representative will mentor with the housekeeping department.
These interactions are important as these employees will act like liaisons between the different departments. This program allows all employees to see where problems may be arising and that is the first step in solving all future and current problems. The data and feedback from these interactions are then given to the managers. It is then the manager's job to take corrective action if necessary and help facilitate any changes that need to be made. This program allows managers and subordinates to be on the same page and reach out to all of the additional segments within the company to ensure that everyone is one the same page with promotions, upcoming events, banquets, and potential problems that have arose.

Hospitality management is a position in which you have a great responsibility. The hospitality industry is about people. People that are choosing to share their life moments with you within your organization. They are sharing their weddings, vacations, conferences, birthday, anniversaries, and all other personal celebrations with you. Our guests and customers are completely dependent upon you to fulfill their expectations. Being a manager in the hospitality industry is managing, coordinating, instructing and being whatever needs to be done to fulfill those expectations.
References
Walker, J. L. (2006). Introduction to Hospitality, 4e (4th ed.). Retrieved from https://ecampus.phoenix.edu/content/eBookLibrary2/content/eReader.aspx. Powers, T., & Barrows, C. A. (2006). Introduction into Hospitality (8th ed.). Retrieved from University of Phoenix eBook Collection database