How an HR Practitioner ensures the services they provide are timely and effective
Remember! This is just a sample.
You can get your custom paper by one of our expert writers.
Get custom essay
98 writers online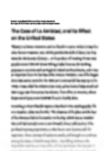 Prioritising Conflicting Needs
The needs of customers may sometimes be conflicting (for example, managers want production results and longer working hours whereas employees want more time off and focus on work/life balance). HR would ascertain which demands were the most urgent and important, taking into account the ease and speed of dealing with each issue whilst maintaining focus on the overall needs of the organisation. It is important to keep all customers informed of what HR can provide in the way of services and set realistic expectations. HR needs to be flexible, easy to contact and able to respond swiftly and effectively. However on occasions where the customer's need cannot be dealt with promptly, a full explanation must be given along with estimated timescales for resolution.
Effective Service Delivery
Delivering Service On Time
By prioritising needs, HR can ensure that issues are handled according to urgency. For example, taking into account the effect of each request on the business and considering:
Maintaining the wellbeing of employees
Organisational mission, policies and values
Meeting performance demands
Current legislation
Satisfying the demands of internal stakeholders (employees, board members, and management) and external stakeholders (trade unions, shareholders, partners, job applicants). HR good practice would involve developing a case record that could be reviewed to check progress, looking at areas of responsibility and delegation of tasks to ensure needs are dealt with punctually. Plans would be reviewed and updated at regular intervals to check progress and consider any changes in the situation.
Delivering Service on Budget
At all times HR must consider the financial implications of delivering service by liaising with finance/accounts departments and ensuring service is provided within budget limitations. It is also important to have a clear record of all resources available to the organisation to protect against unnecessary spending. For example, consider using in-house services as more cost effective than buying services in from outside the organisation.
Dealing with Difficult Customers
Dealing with difficult customers can have a range of implications to staff and the organisation. HR needs to consider: Where difficult customer behaviour may arise and where it would be considered a risk Suitable support for staff and managers handling difficult customers in line with company procedures, such as case conferences or guidance. Consider the needs of external customers including unions and contractors.
The most frequently reported difficult customer behaviours are: Verbal Abuse – swearing, arguing, offensive remarks.
Hostile Behaviour – body language, threatening gestures.
Physical Abuse – that may result in injury
Ideas for dealing with difficult customers may include:
Keep concise records and ensure these are discussed openly with the customer. This ensures they are aware that their behaviour will be on file and they cannot deny their actions in the future. Adjust to their character; communicate in a way that fits their personality to make them feel more comfortable and avoid confrontation. Always follow correct organizational procedure. Customers will be less likely to dispute actions taken in line with guidance/ law. Ask questions, listen carefully, show an interest in the individual, use non-threatening body language and maintain eye contact. Keep level head and do not respond to their negative emotions or abuse. Never make promises!
Handling and Resolving Complaints
HR will handle complaints on a formal or informal basis. Each situation must be dealt with promptly as it arises and be handled in a fair and consistent manner. Regular interventions or an open door policy can encourage employees to talk about problems before they escalate. HR should clearly communicate the policy for raising a grievance (eg informal complaints, written complaints, how complaints may be escalated and estimated timescales). Explain that the organisation values it's customers and wishes to resolve any problems that may arise. Ensure customers feel assured that their issues will be taken seriously and dealt with confidentially and encourage customers to feedback any issues before they intensify.
Methods of Communication
Effective communication between all stakeholders is vital to ensure all interested parties are informed and involved in the decision making process. The method of communication used depends on the customers needs, the type of information and how much information they need, and how the customer is likely to react to the information also. (Bad news is best conveyed in person rather than in writing to allow questions and discussion to take place).
Three Different Communication Methods
Method of Communication
Advantages
Disadvantages
Email
Fast and convenient
Can be sent at any time of day/night
Cheap
Can be sent to individuals or groups
Attach files & share information
Can be encrypted to send confidential information
Confirmation of delivery/reading can be set up
Conversation/information is recorded in writing
Recipient has time to respond
Relies on recipient having access to email account
Not suitable for group discussions
Less personal & may lead to misunderstanding
May have long wait before getting a reply
Computer viruses
Telephone
Easily accessible to most people everywhere (mobile)
Conversation can be private, or conference call
Ideal if a fast response is required
Messages can be left on answerphone
Person may be engaged/ have no signal, so unable to take call Mobile/Overseas calls can be expensive
It is not easy to record the conversation
Spoken information only, cannot share images, documents etc
Cannot interpret body language
Face to Face
Immediate feedback
Can read body language or facial expressions
Can share documents/images and discuss
Builds stronger relationships
Good for delicate situations
Logistics-may prove difficult/expensive to get participants together in one place No record unless note-taker present, so conversation not accountable Discussions may become heated
Reference
http://www.teach-ict.com/gcse_new/communication/comm_methods/miniweb/pg3.htm
http://businesscasestudies.co.uk/hmrc/getting-the-message-across-the-importance-of-good-communications
http://davidlivermore.hubpages.com/hub/Difficult-Employees