IMC Plan.List of assumptions and Potential competitors
Published:
31 December 2015
Remember! This is just a sample.
You can get your custom paper by one of our expert writers.
Get custom essay
83 writers online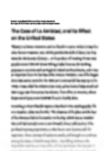 Ranbuild is a company in Newcastle, Australia that is in the business of supplying steel buildings. The company was formed in 1949 by Neil Statham. Ranbuild has been in this business for almost 65 years serving Australian and the world market. Initially, Ranbuild started by producing handling equipment and horizontal grain sheds that were specialized (Ranbuild, 2014).
Neil Statham the founder of Ranbuild went to Middle East in 1971 and managed to procure sales of over one hundred thousand sheds. When he returned to Australia, Neil Statham developed back to back C section together with engineer Charles Resersky that would reduce cubic weight for shipping. In the early70s, Ranbuidld became a public company. Later on it was purchased by Acquila Group. Acquila Group later on sold it to Kerry parker. Ranbuild bought a roll forming machine that would produce rock bolts and guard rails. It also gave Neil Statham back a section of building in the business. It was that building section that later on became R & N Steel Building. R & N Steel Buildings became what is today called Ranbuild.
Ranbuild is currently producing various products and selling them to equine, domestic, rural and commercial markets. It regards itself as the ultimate leader in fabricated building industry. Authorized dealers of Ranbuild continue sharing the success and the growth of the company. In 2004, Ranbuild was purchased by Lysaght Solutions Pty Ltd. Lysaght Solutions Pty Ltd is a subsidiary fully owned by BlueScope Steel. BlueScope Steel is a building company that is one of the largest building company in Australia and commands respect because of it outstanding record or reliability, service and high quality products (Ranbuild2014).
Ranbuild continues to position themselves as the leaders in the market by building a professional image and offering quality brand to their customers. Ranbuild has partnership with a network of dealers that server their client with satisfaction. This leads to increase in profitability as well as market share to Ranbuild and other dealers (Ranbuild2014).
Target market
        Ranbuild Company targets B2B markets. This makes it necessary for Ranbuild to understand various characteristics of business industries in Singapore. For them to realize their goal they should realize that their target market in Singapore have different characteristics compared to building industries in Australia. It is advisable for the company to analyze carefully the characteristics of their customers in Singapore. After the analysis, Ranbuild cam target construction, real estate development company, contractor and hardware resellers.
List of assumptions
        In order to create an integrated marketing plan, several assumptions are formed. An assumption is information that is required but cannot be accessed or given out easily. This means that assumptions may be different from the reality of the situation. In some cases it may reflect the situation of year 2014.
It is assumed that in 2014, the demand for construction and other products related to construction will be stable and strong in Singapore market. Ranbuild stands to benefit from companies that will be seeking for construction products to expand and upgrade their business.
It is assumed that over one year, the economy of Australia and Singapore will be stable. The stability of an economy has a significant impact on expansion of (Mole, 2012).
The prices that Ranbuild charges for their product are taken to be the same or at the same level with that of Singapore market. This makes Ranbuild's product to be competitive. Due to sensitivity of prices businesses are advised not to increase their price above other businesses in the same market.
Ranbuild's products are said to comply with safety requirement in Singapore and other laws and regulations.
It is assumed that B2B customer's preference is receptive; hence customers in Singapore will work or use Ranbuild products.
Throughout year 2014, the financial status of Ranbuild, its customers in Singapore and Suppliers is said to remain stable.
Prices charged by Ranbuild are expected to remain stable throughout the year 2014.
In Singapore, market growth and opportunity is said to be stable or move to a greater level.
It is assumed that production cost is not included.
Potential competitors
Primary competitors
        Primary competitors refer to companies that have the ability of providing almost identical products or services. A good example in construction market is Ranbuild. Some of Ranbuild competitors include;
3D Shed-n-patios
        3D Shed-n-patios has been in operation for more than 23 years. It is a well recognized shed building brand. Their quoting system gives them a lot of strength since they are able to identify different trends and at the same time satisfy their customers. They are able to satisfy their customers by use of high technology features in their products. 3D Shed-n-patios materials are backed by BlueScope Steel which at the same time is a holding company of Ranbuild (3D Sheds-n-Patios, 2014). This is seen as a defect in the operations of Ranbuild. This company has been able to diversify their sheds and continues to diversify in a better way than Ranbuild which produces fewer types of sheds. Another weakness of Ranbuild is the fact that they have poor marketing strategy which can be seen from the few communications and social networking solutions (Clow, 2013).
The Shed Company
        It is one of the leading sheds in building business. It derives its strength from its design, facilities and supply. They also have many designs that include shapes and color. However, the shed company is currently trying and working hard to understand and talk to their customers
Queens Shed Market
        Queens Shed Market has over eleven years of experience in the building industry. The company has accomplished various diversified operations as well as projects. It gives full warranty for all their products to customers. It also has a staunch access to build- in doors and other types of products (Francia, 2014). Secondary competitors refer to firms that deal with products or services that may be used as substitute to what Ranbuild produces. Some of the companies that may affect Ranbuild include;
1. Parasol Steel pte ltd
2. Professional plastic Inc.
Overview of marketing mix
Product
        Ranbuild sell products of high quality. This is because their suppliers, BlueScope Lysaght is known globally for dealing with premium steel and product (Lysaght, 2014). Quality of Ranbuild's products is widely known and it is an accepted fact that they are long lasting.
Price
        Ranbuild website does not contain prices for their products. However, their clients can ask from their consultants in their website the price range. Ranbuild gives a service called "Ranbuild better pay." This option is applicable only when one purchases products that are above AU $500. This service enables customers to experience improved convenience and also enable them to match it with their cash flows. Ranbuild better pay gives up to one year interest free repayment period (Ranbuild2014).
Place
        Ranbuild has dealership in Singapore. This means that their products are sold through authorized dealers and not directly to customers. This is done throughout Australia (Kelley, 2012).
Promotion
        Ranbuild often introduces new offers and new promotions that enhance customer satisfaction. It also increases brand identity by use of marketing tools like website, social media account, brochures, blogs and e-newsletter (Ranbuild2014). Ranbuild currently launched a Weaco Ice Box 2013 promotion. This is a premium ice box for orders placed between December up to February 2014 (Ranbuild2014) (Refer to Appendix1)
Promotion mix
Tradeshows
        Ranbuild holds tradeshows in expo annually in Singapore. The purpose of tradeshows is to connect with their customers, stakeholders and suppliers that may need hangar, industrial buildings, shelters and gallery. These tradeshows give their client a chance to evaluate the product and its quality. They also get a chance to ask questions and give feedback to the company (Chandra, 2000).
Newspaper
        Ranbuild should use newspapers that have a lot of adverts in construction. This is a good advertising media to reach local market. It provides a good sales lead since customers can read catalogs. They can request sales persons to call them back and also make purchase on websites.
Personal selling
        Personal selling is a good way of creating awareness about the brand and also draws attention of customers to the company's product. It will also enable Ranbuild get information from their clients directly. Personalized selling will enable Ranbuild create a specialized marketing strategy in future in Singapore.
Brochure
        This enables a company to increase the attention of their clients towards their products. They also inform clients about the product details, product ranges and other special offers (Chandra, 2000).Appendix 1
References
Brown, M. (n.d.). Products. Stainless Steel Plate Supplier, Distributor & Stockholder. Retrieved March 1, 2014, from http://www.brownmac.com/singapore/products/
Chandra, A., & Thompson, E. (2000). Does public infrastructure affect economic activity?: Evidence from the rural interstate highway system. Regional Science and Urban Economics, 30(3), 457-490.
Clow, K. E., & Baack, D. (2013). Integrated advertising, promotion & marketing communications (6th ed.). Upper Saddle River, N.J.: Pearson Prentice Hall.
Francia, A. (n.d.). Francia Virtual Home. Sun shades. Retrieved January 19, 2014, from http://www.mnjss.com/index.php
Kelley, L. D., & Jugenheimer, D. W. (2012). Advertising media planning: a brand management approach (3rd ed.). Armonk, N.Y.: M.E. Sharpe.
Lee, M., & Johnson, C. (2012). Principles of advertising a global perspective (2nd ed.). New York: Haworth Press.
Ministry of Trade and Industry, Singapore. (2013, February 19). Economic survey of Singapore 2012. Ministry of Trade and Industry, Singapore. Retrieved January 19, 2014, from http://www.mti.gov.sg/ResearchRoom/SiteAssets/Pages/Economic-Survey-of-Singapore-2012/FullReport_AES2012.pdf