India: Diversity
Published:
28 February 2016
Remember! This is just a sample.
You can get your custom paper by one of our expert writers.
Get custom essay
81 writers online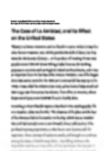 Introduction
India is a huge multicultural country with different religions and different languages. The culture of India is one of the oldest and unique. In India, there is amazing cultural diversity throughout the country. Every religion has their own rituals like clothing, food and festivals. But they all live like family all over the world. India is home to some of the most ancient civilizations, including four major world religions, Hinduism, Buddhism, Jainism and Sikhism. . India is a vast country, having variety of geographical features and climatic conditions. Its geographical feature gives it a seasonal quality quite different from what one may have witnessed anywhere else. In fact the monsoons, or the rainy season, summer and winter are one of a kind. This assorted qualities itself is the pride of the country. The living styles of individuals, their clothes, musings, sustenance and society, everything has engravings of this differing qualities. To such an extent, that all together they appear to be a piece of an as one unit.
Indian Languages:
The Indian subcontinent consists of a number of separate linguistic communities each of which share a common language and culture. In India people mostly used to speak many languages and dialects which are mostly variations of about 22 officially recognized regional languages by the Constitution of India and each has produced a literature of great vitality and richness. Hindi and English are national official languages of India. According to Census of India of 2001, 30 languages are spoken by more than a million native speakers, 122 by more than 10,000.
Some Indian languages have a long mythical history. Sanskrit literature is about more than 5,000 years old and Tamil 3,000. The number of individual languages listed for india is 461. Of these, 447 are living and 14 are extinct. Of the living languages, 75 are recognized, 127 are developing, 178 are vigorous, 55 are in trouble, and 12 are dying. For example, (Ethnologue: Languages of, 2013).Some languages in India do not have written forms.
Though distinctive in parts, all stand for a homogeneous culture that is the essence of the great Indian literature. The number of people speaking each language varies greatly. For example, more than 41% people in India speak Hindi. Although some of the languages are called "tribal" or "aboriginal", their populations may be larger than those that speak some European languages. India's schools teach 58 different languages. The nation has newspapers publish in 87 languages, radio programmes telecast in 71, and films in 15 languages. (Indiansaga : Indian Languages, 2000).
Indian way of Greeting:
In India the most common form of welcome is to join the palm of both hands and say "Namaste" or "Namaskar". Both are Sanskrit words which mean "I bow to you". This is an appropriate form of greeting between all castes and rank of people. Religion wise, regional wise and culture wise the system of greeting is different, but the form is same. For example, Hindi speaking people greet the guest by saying नमस्ते – (Namaste) –Welcome, Gujarati People say પધારો (Padharo)– Welcome and કેમ છો? (kem chho?) for – How are you?, and Punjabi people used to say ਸਤ ਸ੍ਰੀ ਅਕਾਲ (Sat sri akaal) – Welcome.
To say "Dhanyawad"(thank you) to express one's appreciation is recognized to be great way. Then again, the Westerners utilize these two words so regularly and on so fool an event that really the words have lost their centrality. Actually the majority of the individuals say "Thank you", not out of commitment yet to abandon the same then and there. Simply formally say "Thank you" and disregard the consideration always is the pervasive reasoning. Actually, Indians feel and admire one's commitment profound from their hearts. As the power of appreciation, it is confirmed by the eyes and not by the lips. So Indians don't jump at the chance to be formal at each moment. They realize that these are words that matter and not to be enjoyed untrustworthily.
Religions in India:
Religion in India is described by differing qualities of religious convictions and practices. India is the origination of four of the world's significant religions; specifically Hinduism, Buddhism, Jainism and Sikhism. All around India's history, religion has been a vital a piece of the nation's society. Religious assorted qualities and religious tolerance are both built in the nation by the law and custom.
According to the 2001 census [1], 80.5% of the population of India practice Hinduism. Islam (13.4%), Christianity (2.3%), Sikhism (1.9%), Buddhism (0.8%) and Jainism (0.4%) are the other major religions followed by the people of India. There are likewise various minor tribal conventions; however these have been influenced by significant religions, for example, Hinduism, Buddhism and Christianity. [1]. "Census of India 2001: Data on Religion". Office of the Registrar General, India. Retrieved 2007-12-31. The most predominant religion in India today is Hinduism. Around the range of 80% of Indians are Hindus. Hinduism is a vivid religion with a boundless exhibition of Gods and Goddesses. Hinduism is one of the old religions on the planet. It should have created something like 5000 years back. Later on in aged period different religions created in India.
Many religions have started in the nation and few religions of outside inception have likewise prospered here. India has the refinement of being the area from where significant religions in particular Hinduism, Buddhism, Sikhism and Jainism have begun in the meantime the nation is home to a few indigenous beliefs tribal religions which have survived the impact of real religions for quite some time and are holding the ground solidly Regional con-presence of various religious gatherings in the nation makes it truly special and the appellation solidarity.
Clothing in India:
Clothing in India fluctuates from region to area hinging upon the ethnicity, topography, atmosphere and social conventions of the individuals of that district. Generally, men and ladies' dress has developed from basic Langotas and loincloths to blanket the form to expound ensembles utilized within every day wear as well as on festival occasion, additionally ceremonies as well as rituals and dance performances. In urban ranges, western garments are regular and consistently worn by individuals of all divisions. India likewise has extraordinary differences regarding weaves, filaments, shades and material of apparel. Color codes are followed in attire dependent upon the religion and custom concerned. Case in point, Hindu women wear white dress to show grieving, while Parsis and Christians wear white to weddings.
Every province has its own tradition and clothing style for men and women. Generally, men wear Kurta, Shervani, Payzama, Dhoti, Pant-Shirt and women used to wear Saree, salwar-kameez, Gaghara-Choli according to their tradition and regional culture. The men in sikh community of India wear Turban (Dastar or Pagri) on their head to protect their hair, which is part of religious manners.
Festivals in India:
India is a place that is known for extraordinary differing qualities. The Indian schedule is one long parade of celebrations. These are as fluctuated in inception as they are expansive in number. India is a multilingual, multi-religious, multi-social country. It depicted as a place that is known for numerous religions and incalculable dialects, it may well be portrayed as a place where there is celebrations also. India, being a socially diverse and deep social order, praises different holydays, occasions and festivals. Every last event from the reaping of products, respecting the spring or drizzle, to seeing the full moon fits euphoric festivals sprinkled with colors, music, society moves and melodies. Indeed the special days of perfect creatures are praised by associating them with specific celebrations.
There are three national holidays in India: Independence Day on 15 August, 2 October- Mahatma Gandhi's birthday and Republic Day from 26 January. States and local religions have their own local festivals, neighborhood celebrations relying upon common religious and semantic demographics. Prominent religious celebrations incorporate the Sikh celebrations like Guru Nanak Jayanti, Baishakhi, Hindu celebrations of Makar-Sankranti, Maha-Shivaratri, Diwali, Navratri, Ganesh Chaturthi, Holi, Dussehra, Islamic celebrations of Eid ul-Fitr, Eid al-Adha, Mawlid a Nabi and Christian celebrations of Christmas and days of observances, for example, Good Friday are watched all around the nation
The homes are flawlessly brightened, new dresses are worn for each event, petitions to God offered to Gods, and part of sweets and goodies are cooked. The vast majority of these celebrations are regular to most a piece of India anyway they may be known by distinctive names in diverse parts of the nation. Distinctive societies additionally imply that diverse ceremonies are accompanied. (Budhiraja)
Indian Food:
India cooking or Indian cuisine encloses a wide mixed bag of territorial foods local to India. Given the reach of differences in soil sort, atmosphere and occupations, these foods vary essentially from one another and utilize mainly accessible flavors, herbs, vegetables and fruits. Indian nourishment is likewise vigorously affected by religious and social decisions and customs. Indian sustenance is not the same as rest of the world in taste as well as in cooking techniques. It reflects a flawless mix of different societies and ages. Much the same as Indian society, sustenance in India has likewise been affected by different civilizations, which have helped their portion in its in general improvement and the present structure.
Food of India is better known for spiciness. All around India, be it North India or South India, flavors are utilized liberally as a part of food. Yet one must not disregard that each and every zest utilized as a part of Indian dishes conveys some or the other nourishing and medicinal lands.
Indian nourishment is rich in variety, taste and flavor. Every locale has its own particular style of cooking and interesting food. Famous for outlandish sauces and zesty kababs, Indian food has something to fulfill each sense of taste. The solid flavors of Indian cooking are a direct result of the seasonings, flavors, and the fundamental fixings which incorporate grains, beats, verdant vegetables, fruits, and meat. Flavors and seasonings were utilized even many years back, both for their capability to captivate the sense of taste and likewise for their medicinal qualities; for instance turmeric, cloves and cardamoms are disinfectant in nature. Ginger and cloves help assimilation. Pepper is extraordinary solution for throat diseases.
According to Indian food recipe, there are six different tastes: sweet, sour, salty, spicy, bitter and harsh. An Indian meal is a well-balanced combination of all the six tastes. Often one or two of them will stand out and it is not often that all six are employed in a dish. ("Indian food,")
Conclusion
There are diverse parts of the Indian society. Every perspective is honed by individuals not everybody trusts in the diverse viewpoints. As should be obvious it is an exceptionally accepted society, everybody has their assessment towards it, positive and negative. Hence the Indian Culture is an extremely extraordinary society and has different practices. In spite of the fact that the adolescent don't have faith in the customary perspectives, the society will change with time and won't be accepted any longer due to the advanced world. With everything taken into account the perspectives are every now and again honed however tomorrow's era are set to transform it. It is always honored about India "Unity in Diversity", we believe it.
References
Budhiraja, V. [Web log message]. Retrieved from http://www.angelfire.com/ca/VinitBudhiraja/festivals.htm Ethnologue of the world : India. (2013). Retrieved from http://www.ethnologue.com/country/IN (2013). Ethnologue: Languages of the world. (17 ed.). Dallas, Texas: SIL International. Retrieved from http://www.ethnologue.com/country/IN (n.d.). Retrieved from http://indiansaga.com/languages/index.html Indian food. (n.d.). Retrieved from http://www.indianfoodforever.com/food-guide/indian-food-cuisine.html The
office of The Registrar General & Census Commissioner, India, office of The Registrar General & Census Commissioner. (2001). Scheduled languages in descending order of speaker's strength – 2001 (Statement No. 4). Retrieved from The Registrar General & Census Commissioner website: http://www.censusindia.gov.in/Census_Data_2001/Census_Data_Online/Language/Statement4.aspx