Indian Culture
Remember! This is just a sample.
You can get your custom paper by one of our expert writers.
Get custom essay
83 writers online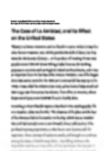 INDIA
A country in South Asia. India is bounded by the Indian ocean on the south, Arabian sea in the south-west and bay of Bengal in the south-east. It shares borders with Pakistan in the west, china, Nepal and Bhutan in the north-east and with Burma and Bangladesh in the east. India's Andaman Nicobar islands share a maritime borders with Thailand and Indonesia. Home to the ancient Indus Valley Civilisation and a region of historic trade routes and vast empires, the Indian subcontinent was identified with its commercial and cultural wealth for much of its long history. Four world religions—Hinduism, Buddhism, Jainism, and Sikhism— originated here, whereas Zoroastrianism, Christianity, and Islam arrived in the 1st millennium CE and also helped shape the region's diverse culture.
Gradually annexed by and brought under the administration of the British East India Company from the early 18th century and administered directly by the United Kingdom from the mid-19th century, India became an independent nation in 1947 after a struggle for independence that was marked by non-violent resistance led by Mahatma Gandhi. The Indian economy is the world's tenth-largest by nominal GDP and third-largest by purchasing power parity (PPP). Following market-based economic Reforms in 1991, India became one of the fastest- rowing major economies; it is considered a newly industrialised country. However, it continues to face the challenges of Poverty, corruption, malnutrition, inadequate public
Healthcare and terrorism.
A nuclear weapons state and a regional power, it has the third-largest standing army in the world and ranks eighth in military expenditure among nations. Current Details of India:
President : Pranab Mukherjee
Vice President : Mohammed Hamid Ansari
Prime Minister : Manmohan Singh
About India:
Since ancient times India is known for diversity and prosperity in its Culture. It has one of the oldest civilization and culture in the world. Despite of such diversity Indian culture has the immense power to unite peoples together. There are fifteen national languages recognized by the Indian constitution and these are spoken in over 1600 dialects. With language changing across different parts of country, culture is also diverse. The Culture of India has played a vital role in its civilization.
But, now a days, there is a lot of change in our Indian culture. Some changes are good and some effects badly on society.
Let us see some of the changes in our society and what is our responsibility to preserve our pride, because "Pride of India is its Culture".
Changes In Indian Culture that are Positive for Indian Society
A few Centuries ago "Sati pratha" was abolished and "widow remarriage" was approved. These Changes were the major achievements of Indian Society. These changes have removed the traditions and methodologies which was a curse to all the women and humanity. These Changes were the major revolution in the Indian Society. From that time, changes have influenced a lot to the Indian Society. Now a days, there are many visible changes in our society. Some of them are: •With technology becoming fast and easily portable people of different parts of the world are interacting together. Today they can easily know each other's culture and tradition. So technology has made this world a smaller place and make the peoples come closer to know each other's lifestyle and culture.
Now a days people of a country are well known about the culture and tradition of other countries and so their knowledge has broaden. Peoples are becoming more independent. They are no more restricted in their own methodologies. New thinking are evolving between society. •Today peoples of our country are moving to other parts of the world for higher education and learning better technology. Now a girl of our country is no more restricted to home, and a woman to a housewife. Things are changing. Girls are also getting opportunities for their better education and lifestyle, same as the boys. Old traditions and wooden customs are changing. These changes are the seeds for the better society where girls and women have the same right as the boys and men have. These changes are empowering our girls and women. •In case of marriage the changes are visible. Now a days younger generation chooses their life partner themselves. Traditionally their parents used to find a marriage partner for them. Today If their parents choose a life partner for them then they allow their young ones to spend time with their life partner to understand each other and then perform the marriage ceremony.
By doing this they gave their children a better chance to have a better future. So now a days young generation have freedom of choice in contrast with the old culture of Indian society where parents were solely responsible for choosing life partner for their children. •A major change that can be sensed in Indian Culture is the change in Indian Cinema. We all know that cinema is the mirror of our society. It clearly reflects the culture and methodologies of our society. Few decades ago Indian cinema was only meant for entertainment. At that times films were of conservative type. But today film makers are moving to the various social issues and giving the Indian cinema a touch of perfection. Films displaying the critical and major issues like terrorism and bogus CBI has already produced. These films teach a lesson to society regarding these issues and its consequences. Also the films promoting art and music have produced over a few years. Such types of films also encourage new talents and provide new opportunities.
Negative Aspects Of Changes In Indian Culture
As stated earlier that "every coin has two faces". So If there are some positives, negatives also lies within. The changes in Indian Culture is also giving some negative consequences. Some of them are discussed below: •With growing technology competition in the market is also rising. People are spending their lots of time in office and at workplace. Consequently they have not much time to spend with their family specially with their children. So now a days parents have a less time to care for their children in contrast with the old age, where an immense care was given to a child by his family members. So the present generation of children are very much unaware of our Indian Culture. No one is there to make them understand about this.
At present this is not a major issue but in future it will be of great concern. No one of us will ever want that our future generation will remain unaware from our Indian Culture. Problem: Our next Generation will remain unaware about our Indian Culture and slowly they forget it. Solution: Parents should spend a valuable time with their children discussing about our culture and tradition. Classes should be organized by schools for making them aware of our culture and its value.
•With the growing demands of the world level of education has also changed. Pedagogy has changed. In old ages learning of a few subjects was enough but now a days a child has to learn about the different subjects and different areas of concern including present technology and science. So the level of mental stress has increased. In such conditions behaviour of parents act as catalyst. Now a days parents used to impose their desire and dreams on their children. Consequently mental stress rises exponentially leading to the act of suicide and state of depression.
Problem: Mental stress on a child has increased.
Solution: Nature of Pedagogy should be in a way, favourable with children. Parents should not impose their desires and dreams on their children. Every child is special, every child has a special talent. Provide them care and love and help in enhancing their mental strength so that their confidence in themselves will increase. They need these things because they are the future of our country. How would be our next society and culture largely depends on them.
•In this world of growing technology, nearness and full of connections it is almost impossible for anyone to remain unaware about the culture following in different parts of the world, specially to our young generation. They are crazy about being modern and in their journey of modernization they are more attracted towards western culture. Regarding this they have accepted some freaky ideas of western culture. Now a days, physical pleasure are preferred by them over mental pleasure in almost every aspect, whether their life is concerned or whether their love. In search of physical pleasure they often commits crime. They are the building blocks of our society and culture.
What would happen to our future generations if they themselves solely tends towards western culture? Modernization is necessary but it should be in a way so as to preserve our culture and values. Problem: Physical pleasure is preferred by our young generation over mental pleasure. Solution: Parents should take care of their teens. They should restrict their teens up to some extent. Freedom is necessary but it should be in a limit. Parents should also be frank with their teens as like friends. Parents should give lessons to their teens about the consequences of bad habits prevailing in society, and how they can contribute in removing them. They should also make their teens frank with them and their family. Parents should discuss each and every issue of their teen among themselves and should tackle it patiently and smartly. If a proper care is given to them, they can be a responsible Indian in the Future.