1. Every child matter influences planning and provision of learning opportunities The National Curriculum is the starting point for planning a school curriculum that meets the specific needs of individuals and groups of pupils. This statutory inclusion statement on providing effective learning opportunities for all pupils outlines how teachers can modify, as necessary, the National Curriculum programmes of study to provide all pupils with relevant and appropriately challenging work at each key stage. Child care act 2006 influences planning and provision of learning opportunities this act states that early years providers have a duty to implement the EYFS. We do this by meeting the learning and development requirements when doing our weekly planning and we also comply with the welfare requirements. Child care act does this to ensure that it is very important to follow rules and regulations to ensure that the children are at the right stages of development in life. SEN code of practice 2002 influences planning and provision of learning opportunities areas covered include the definition of special educational needs, parental responsibility and working partnership with parents.
Don't waste time Get a verified expert to help you with Essay
The code also looks at: involving pupils in assessment and decision-making; provision in the Early Years; primary and secondary education; statutory assessment of children under compulsory school age; and the role of the special educational needs coordinator. (2013) Special Educational Needs: Code of Practice. The SEN code do this to ensure that disability children do not miss out on key learning development and also to make sure that they do not feel left out or intimidated. Equality act 2010 influences planning and provision of learning opportunities this act makes sure that no one gets treated differently to anybody else this helps planning and provision because it makes sure that staff have to make sure that when they plan a activity or a lesson plan it's got to be able to involve everyone and make sure that it suits all individual needs. '' Objectives must be appropriate, focusing on the most pressing equality gaps.''
2. Inspectors found that where assessment was underdeveloped it tended to focus more on children's welfare or their interests, rather than their learning. Self-evaluation and action-planning was too often seen by childcare providers as something that had to be done for Ofsted rather than a means of improving outcome for children. However, outcomes for children were no better than satisfactory in any of the providers where self-evaluation was inadequate (2011) Press release: A good start for the Early Years Foundation Stage. Ofsted make sure that it is seen to be important to plan different types of learning opportunities for the children as this helps to develop the children's skills in a variety of way. For example ofsted inspect schools by sitting in on different subjects and different teacher's lessons, they do this to make sure that everyone is doing it as correctly as they aspect to see.
3. The curriculum frameworks like the EYFS influence planning and provision of learning opportunities. The term curriculum is used to describe everything children do, see, hear or feel in their setting, both planned and unplanned. The Early Years Foundation Stage is the statutory framework against which providers of early education are judged, and includes requirements for the provision of young children's learning and development, and welfare. The report focuses particularly on two areas of learning: personal, social and emotional development; and communication, language and literacy skills.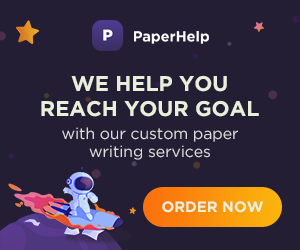 4. Learning through landscapes supports families in the early years by showing children the outdoors and learning them new activities such as gardening and discovering nature with their own opinions and physically learning by touch and seeing things from their point of view. "I believe the work of Learning through Landscapes is needed even more than ever. I hope you will share our passion for giving children opportunities for discovery and learning that will illuminate their entire lives." Attenborough.D (2005) Learning through Landscapes.  EPPSE (3-14) supports families in the early years by making sure those children do get assessed at the age of 3 before they go to pre-school and then the child will be monitored until they do enter school. This helps by knowing what the child abilities are being noticed and noted. '' More than 3,000 children were assessed at the start of pre-school around the age of 3 and their development was monitored until they entered school around the age of 5.''
Leading education and social research (Updated 2013) Effective Pre-School, Primary & Secondary Education (EPPSE).  Primary and Secondary Education 3-14 (EPPSE 3-14 project) a major longitudinal study investigating the influence of pre-school, primary and secondary school on children's cognitive and social/behavioural development in England. The transitions sub-study of more than 500 children and families sheds light on current transition practices and highlights what helps and hinders a successful transition. Evangelou.M (2008) Effective Pre-school, Primary and Secondary Education 3-14 Project (EPPSE 3-14).  Neighbourhood nurseries support families in the early years by making sure that families can get to close nursery without struggling and panicking that they cannot reach a nursery which prevents the child even going into nursery. ''The Neighbourhood Nurseries Initiative (NNI) aims to expand childcare provision in the 20% most disadvantaged areas of England by creating 45,000 new day-care places for children aged nought to five.''