It is natural that God made some people naturally beautiful than others in face, color, body and in physical appearance but this is only the outer beauty that can attract anyone by its features while Inner beauty is some thing inside a person or a body, most of the times it does not show up but it exists in person's heart and soul. Its something inside a person. For most people, outer beauty is easily created by means of a temporary camouflage of creams, scents, ointments, styles, and various kinds of outer wrappings. And although each one of us is entitled to look and feel as attractive as we choose, it is important to also understand that Outer Beauty, by itself, is only one minuscule aspect of our Divine Nature. If we rely upon Outer Beauty alone when we present ourselves to others, this amount do nothing more than creating a false and temporary illusion of who we truly are. The true beauty of a person is not in the face, it is the light in the heart. "True beauty shines through, for the wise can see through the superficiality of perfect skin, or hidebound social judgments."
Don't waste time Get a verified expert to help you with Essay
Inner beauty for a person is to know their strengths and live with them. Confidence is a natural consequence. But it is also inspiringto see the beauty in life itself. Outer beauty is something one is born with, while innerbeauty is a gift to one's self. We may not be able to 'see' inner beauty in a person, but wecan definitely 'feel' it. A person with an inner beauty always touches people aroundthem. I nner strength is reflected in this inner beauty which comes from unconditional faith in god, courage of conviction, positive attitude and a spirit that refuses to get flattened out by the ups and downs of life.
What you are when you are just being yourself, that is inner beauty. It is reflected in how one talks to members of your family or your domestic help. It is your concern for people, your understanding of them, and your sensitivity to their feelings. A person who comes close to embodying these qualities is the one who is really beautiful. One should constantly try to be a 'beautiful' person, reinventing one's self through life's manifold experiences. Where as if you rely upon the appearance of Outer Beauty alone in their interpersonal relationships, usually have very little, if anything else, to bring into their relationships. And once their temporary and fleeting illusion of Outer Beauty finally vanishes, their unfulfilled and limited true character is all that they have left.
Inner Beauty is an Untarnishable and permanent truth. It is the purest expression of beauty that the soul has to offer. While Outer Beauty is but a temporary and fleeting illusion, Outer Beauty can be used to gain instant and temporary gratification in the physical realm, Inner Beauty is Spiritual Magic which enables the person who possesses it to enjoy permanent contentment in all realms: physical, mental, and spiritual. Inner Beauty is a warm and hypnotic "glow" which radiates from a magical ember that burns deep within the person who possesses it. Inner Beauty is a Divine Essence which cannot be manufactured. And, it is amazing how Inner Beauty can make an "average looking" person radiate with a magnetic glow and a heart-stopping presence. It is a permanent Quality which makes this individual interesting, desirable, trustworthy, and welcome.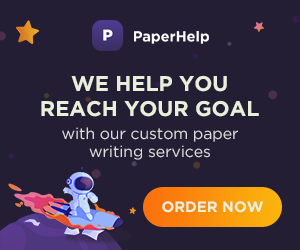 Conclusion
Then we come to the conclusion "what's beautiful? To be yourself-deeply and totally- is the essential. Not to disfigure yourself in the name of 'beauty' because everyone else is doing so. How can you know who you are, if you look like everyone else? Inner beauty implies that is just not outward beauty, but a kind of aura- call it spiritual or otherwise- that you have that affects you and people around you. And eventually, if you love yourself truly, you will look beautiful. What you are on the inside reflects on the outside.