Serious case reviews are summoned when a child or a vulnerable adult is seriously injured and there is a suspicion that abuse or neglect has played a role in the outcome. When an incident occurs, a number of investigations are triggered to establish what has happened and who is to blame. In these situations serious case review and inquiries are undertaken in addition to the other investigations. According to Williams (Sarah, 2012), the purpose of serious case reviews is as follows To identify what the lessons are and how they will be acted on to improve practise. Improve local interagency working
Don't waste time Get a verified expert to help you with Essay
Review procedures and make recommendations for improvements
Of all the procedures and stages of appointment of staff the most crucial factor is safety. It might sound weird but an error in this aspect might have wild consequences. Safer recruitment practice should include those persons who may not have direct contact with children, but because of their presence and familiarity in certain settings will still be seen as safe and trustworthy. The principles of safer recruitment should be included in the terms of any contract drawn up between the organisation and contractors or agencies that provide services for children and young people for whom the organisation is responsible. The organisation should monitor compliance with the contract, which should also include a requirement that the provider will not sub-contract to any personnel who have not been part of a safer recruitment process.
Staff has to be kept informed about child protection responsibilities and procedures through induction, briefings and awareness training. There may be other adults in the school who rarely work unsupervised, more usually working alongside members of the school staff. However the supervisor will ensure they are aware of the school's policy and the identity of the Child Protection Officer. Any member of staff, volunteer or visitor to the school who receives a disclosure of abuse, an allegation or suspects that abuse may have occurred must report it immediately. In Dubai and the United Arab Emirates there is currently no infrastructure of Educational Safeguarding and/or Social Care Services. Following cases which caused concern in the Emirati community, Sheikh Mohammed, the Ruler of Dubai, supported the drafting of a Federal law on child protection "to ensure a secure and stable future for children in the U.A.E." In April 2012, it was reported that Dubai had "embraced a new policy to protect children against all forms of violence, abuse, exploitation and neglect and offer support and care for those in need." The policy "aims to provide protection to Emirati and expatriate children under the age 18 who live permanently or temporarily in Dubai.
In November 2012, the UAE Cabinet approved "Wadeema's Law" to "protect children in the UAE.The law includes creating special units that intervene when children are at risk and stresses that all children have rights regardless of religion and nationality." In conclusion, serious case reviews make an important contribution to understanding what happens in circumstances of significant harm. Their effectiveness can be improved and there are examples of promising approaches using the findings of serious case reviews to bring about improvements in safeguarding practice. However, achieving such improvements requires Local Safeguarding Children Boards to develop a much stronger learning culture within which serious case reviews are but one important source of knowledge for improving safeguarding practice.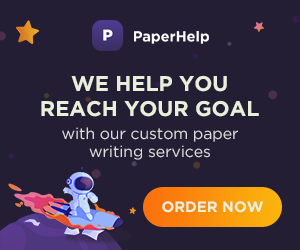 References
Dubaicollege. (2012). Child protection policy. Available: http://www.dubaicollege.org/media/policies/Child%20Protection%20Policy.pdf. Last accessed 03rd May 2014. Willams, rutter, gary (2012). Promoting Individual and Organisational Learning in Social Work. london: SAGE publications. p99-102.