International Relations Chobani International Expansion
Remember! This is just a sample.
You can get your custom paper by one of our expert writers.
Get custom essay
72 writers online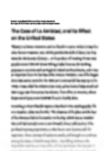 Figure 1: Chobani Weekly Shipments and Employees
————————————————-
Source: Chobani, Inc.
To meet growing demand, Chobani opened a $450 million, 1-million-square-foot production facility in Twin Falls, Idaho in December 2012. The plant is now the largest yogurt factory in the world, capable of producing at least 1 million cases of yogurt per week. This facility was designed to not only meet growing demand in the United States, but also to export to other countries. In the wake of Chobani's tremendous success domestically, the company expanded its operation into international markets, including Canada, Australia, and most recently the United Kingdom. Chobani's Success and Growth of the Greek Segment
Chobani's success can be attributed to increasing demand from shifting consumer trends and relative lack of strong competition when it launched. Chobani's success also sparked and fueled explosive growth in the Greek yogurt segment by appealing to the health and price conscious U.S. consumer. ————————————————-
Figure 2: Percent of Breakfasts Including Yogurt
————————————————-
Source: The NPD Group
According to a 2011 UBS Investment Research report, consumers have been drawn to Greek yogurt as a "convenient, filling, and healthy meal." As shown in Figure 2, men and children have steadily increased consumption of yogurt as a breakfast food starting around 1998. Greek-yogurt has many nutritional benefits, including having more than twice the protein and less sugar than its traditional yogurt counterparts. Additionally, Greek-yogurt is Kosher certified and Chobani's yogurt is made with milk from cows that are not treated with rBST, a controversial synthetic hormone that has become prevalent in the dairy and meet industries. Chobani's growth coincided with a time when organic and health foods were moving from specialty food stores to mainstream supermarkets. Despite its Greek heritage and entrance to the U.S. market in 1999, FAGE failed to maintain its dominance in the Greek yogurt segment after Chobani's arrival. Chobani's vibrant packaging and product variety were critical in gaining an edge over FAGE as was its lower price point and targeting of large supermarket chains rather than niche health food stores. ————————————————-
Figure 3: Greek Yogurt as a % of Total Yogurt Category, 2011
————————————————-
Source: The Nielsen Company, UBS; Measured Channels, 4 Week Ending Periods
The domestic market for Greek yogurt has increased dramatically from less than 2% of the total yogurt product category, to more than 35% today, with over 50% of that growth driven by Chobani. Today the market for Greek yogurt
in the United State is estimated to be over $2 billion. Today, Chobani offers 19 varieties of its flagship Greek yogurt. In an effort to expand its footprint and acquire new customers, Chobani has recently expanded its product line to include "Chobani Champs," smaller packages aimed at the youth market and has launched "Chobani Kitchen," on online forum where customers can find recipes that use Chobani as a constituent ingredient in meals that can be cooked at home. This is part of Chobani's strategy to expand its product portfolio and, in the words of Chobani's founder, sway the perception of yogurt as a breakfast-only product. In addition, Chobani has also introduced 6-packs of its 6 ounce product line as well as larger 32-ounce containers. Chobani has also introduced "tubes" in four flavor combinations and nine varieties of its Greek yogurt that is "blended" with ingredients such as chocolate chunk and black cherries.
————————————————-
Chobani's International Expansion (2011-Present)
While Chobani has had phenomenal success in the U.S. market, international expansion has been challenging. In 2011, it entered both the Australian and Canadian markets, and in 2012 it began selling its yogurt in the United Kingdom. However, as of April 2013, Chobani has had to withdraw from the Canadian market and has lost the privilege to call itself "Greek" in the United Kingdom. We will analyze Chobani's expansion into all three markets to understand the factors that led to its market successes and failures. Market Entry Strategy
To date, Chobani's international expansion model has followed a fairly similar process: (1) select a familiar market; (2) partner with an intermediary to gain trial and initial distribution; and, (3) scale up production with foreign direct investment. The markets that Chobani has chosen have all been English-speaking markets, which have a relatively high milk consumption per capita. These countries have so far all been former British colonies, with a shared history, culture, and legal origin as the United States, and which are all members of the WTO. ————————————————-
Figure 4: Milk Consumption per Capita and World Rank
Finland (Rank 1) and Bulgaria (Rank 50) are shown for comparison purposes. ————————————————-
Source: Food and Agriculture Organization of the United Nations European countries have the highest per capita consumption of milk. Out of the top 30 markets for milk consumption per capita, 25 are in Europe, including Great Britain. Of the non-European markets, three out of five are the United States, Canada, and Australia. After selecting international markets it wants to enter, Chobani identifies and partners with an intermediary grocery chain and focuses testing its product in a concentrated metropolitan market. After successful trial and acceptance into the market, Chobani scales up operations and rolls out nationally by building a manufacturing plant. This distribution and penetration strategy allow Chobani to confirm the potential for these markets before spending significant capital on production and distribution facilities. Australia
Australia was the first international market which Chobani entered. Ulukaya explained that the strategic rationale was the high quality milk production in Australia, which would allow Australia to be used as a launching pad to Asia. CAGE Distance: U.S. and Australia|
Cultural| * Common language with minimal barriers to understanding despite differences in accent * Common European ancestry| Administrative| * Both countries are members in the WTO * Australia has stable political and financial institutions * The U.S. and Australia share a common legal heritage| Geographic| * Far from the U.S. and generally physically remote * Good overall access to ports and domestic transportation infrastructure| Economic| * Australia has a higher nominal per capita GDP and is ranked #5 in the world compared to the U.S.' rank at #11 (IMF, 2011) * High quality dairy production for factor input| Chobani first partnered with Woolworths outlets in late 2011 and concentrated on rolling out their product in New South Wales, Australia's capital territory. After initial product success in this area, Chobani acquired Bead Foods, an Australian dairy, for less than $100 million and
further invested $30 million upgrading its plant near Melbourne, expanding capacity to 30,000 tons of yogurt per year. After this successful acquisition, Chobani began distributing their product throughout the rest of Australia. Despite the central role that Australia is playing in Chobani's international expansion, CFO James McConeghy says that the company is not hedging its position. "Obviously the number-one commodity to hedge if we could would be milk. We've talked to a number of different people, but there really isn't an effective mechanism. We don't use milk powder; we use liquid milk. Liquid milk is something that is fresh and perishable. It's hard to hedge that."
Canada
Chobani entered Canada in November 2011, at the same time as its entrance into Australia. While seemingly an easy market to enter, Chobani was not able to succeed and exited the market a little over a year after entering. CAGE Distance: U.S. and Canada|
Cultural| * English is a common language between the countries with minimal differences in accent and vocabulary * Similar cultural and social norms * Culture and mass media are heavily traded between the U.S. and Canada| Administrative| * The U.S. and Canada have the largest trade relationship in the world, made possible by NAFTA * Canada has stable political and financial institutions * The U.S. and Canada share a common legal heritage * Highly regulated dairy and agricultural sector| Geographic| * Canada and the U.S. share a common border * Canada is a large country, although it has fairly low population density * Climate differences are minimal compared to northern U.S.| Economic| * Canada has a higher nominal per capita GDP and is ranked #9 in the world compared to the U.S.' rank at #11 (IMF, 2011) * Strong dairy production| Similarly to its Australia strategy, Chobani entered Canada by first importing to an intermediary. Chobani's partner in Canada was Loblaws, which had a high concentration of 65 stores in the Greater the Toronto area. Chobani then planned to break ground on construction of a plant in Kingston, Ontario in November of 2012. However, due to Canada's highly-regulated dairy sector, prior to being allowed to import, Chobani had to be granted government
permits. These permits were issued with the understanding that Chobani would build a new manufacturing facility within Canada. Yogurt manufacturers, Danone, Ultima Foods, and AgroPur launched a legal challenge to force a judicial review of the government's decision to issue permits to Chobani. The companies claimed the permits contravened the Canadian dairy industry supply management regulations and would leave them at a competitive disadvantage. ————————————————-
Figure 5: Historical Farm Gate Milk Prices (2001-2010)
————————————————-
Source: USDA, LTO-Nederland, CDC, Informa Estimates
As shown in Figure 5, due to price fixing and quotas, Canada has historically had significantly higher farm gate milk prices compared to the U.S., EU nations, and New Zealand. By 2010, Canada's milk prices per unit volume were more than double that of the United States. By being able to import at a low duty, Chobani was able to gain a cost advantage over yogurt companies producing within Canada and using Canadian dairy inputs. Nonetheless, in August 2012, the Canadian Federal Court dismissed the lawsuit allowing Chobani to continue importing into the Greater Toronto area while it worked towards plans to build a production facility. However, in December 2012, Chobani cited that "due to circumstances outside of its control," plans for a new facility were postponed and that a national rollout would be delayed. The second permit that allowed Chobani to import to Canada was not extended and expired in February 2013, forcing Chobani temporarily out of this market. Canada's Supply Management System
To explain the challenges that Chobani faced in Canada, we need to further investigate Administrative distance. Within NAFTA, agriculture was the only section that was not negotiated trilaterally between the U.S., Canada, and Mexico. The Canada-U.S. agreement that was forged contains significant restrictions and tariffs on agricultural products, including dairy products. According to Pankaj Ghemawat, originator of the CAGE Distance Framework, government involvement is high in industries that are producers of staple goods. He states: "Governments will also take measures to prevent foreign companies from dominating markets for goods essential to their citizens' everyday lives. Food staples, fuel, and electricity are obvious examples." Thus, Ghemawat's framework predicts that even countries that seemingly have low Administrative distance, such as Canada and the U.S., may have different regulatory environments for dairy and other agricultural commodities. In Canada, supply management is a system of price fixing and production quotas that tightly controls its dairy, egg, and poultry markets. Each year, the government sets the national industrial milk production target and each province within Canada allocates its share to its respective producers according to its own policies. Within Ontario, where Chobani was planning to manufacture, the Dairy Farmers of Ontario (DFO) licenses all producers, buys all milk produced, and allocates how much processors such as Chobani are allowed to purchase. In order to support investment and innovation within the framework of supply chain management, the Canadian government issues temporary import permits. If a company is intending to make a substantial investment in Canada, the Canadian Department of Foreign Affairs and International Trade can issue a permit for the company to test their product on the Canadian market first.
The temporary permits are issued on condition that the company will set up manufacturing operations within Canada using Canadian raw materials and inputs. The supply management system in Canada would normally have resulted in a duty of 237.5% to import Chobani yogurt into the country. However, through Canada's test-market application, it was allowed to import at 5 to 10 percent duties for three months. Following this period, Chobani was granted another 12 months at the same duty rate to set up its manufacturing plant up and start production. Chobani had conditionally purchased land was set to build a manufacturing plant in Kingston, Ontario at a cost of $76 million before those plans were scrapped. In its decision to dismiss the lawsuits filed by Chobani's competitors, the court considered whether the issuance of the import permits would harm Canada's supply management system in the long term. While the Court acknowledged that Canadian yogurt processors would face greater competition in the near term, it did not believe there would be any adverse long-term impact. The Court noted that Chobani would be limited to the Greater Toronto Area and only for 15 months. In addition, the Court anticipated an increase in demand for milk in the long run which would have a positive impact on supply management. To successfully manufacture within Canada, Chobani needed to receive a milk allocation, which it requested. On November 30, 2011, the DFO board made the decision to allow some supply of milk to go to Chobani. While Chobani has not publicly stated the reasons for pulling the plug on Canada, many Canadian newspapers have speculated that the supply management system prevented Chobani from getting the necessary quantities of milk that it needed to justify building a plant in Canada. When asked if Chobani was allocated all the milk that it had requested, DFO General Manager, Peter Gould stated: "that's a loaded question. They had multiple requests. What we provided certainly satisfied at least one of their requests." Additionaly, the Quebec Dairy Farmers lobby, one of the most powerful in Canadian politics, strongly opposed the special import permits for Chobani and its plans to build a plant in Ontario, which would not benefit Quebec.
United Kingdom
Entering the U.K. allows Chobani to establish a beachhead in the European market. Just as Australia provided a launching pad to Asia, the U.K. would provide Chobani a springboard to Europe, the largest yogurt-consuming market in the world. Yogurt household penetration in the United Kingdom is higher than the U.S., and increasing, while the market is subject of many health trends that has driven Chobani's growth in the U.S. CAGE Distance: U.S. and U.K.|
Cultural| * Shared history, common language, and culture * Common European ancestry and heritage * U.S. is a former colony of the U.K. | Administrative| * The U.S. is the U.K.'s largest single export market * Both countries are members in the WTO * U.K. has stable political and financial institutions * The U.S. and U.K. share a common legal heritage * U.K. is part of the European Union, which has different regulations to which the U.S. is not subject| Geographic| * U.K. is physically far, but has good port infrastructure * Strong transportation and communication links with U.S. * Minimal climate differences| Economic| * Canada has a higher per capita GDP and is ranked #9 in the world compared to the U.S.' rank at #11 (IMF, 2011) * Strong dairy production| Chobani launched in the U.K. in September 2012 by entering the London metropolitan area
through a partnership with Tesco. Tesco is the largest supermarket chain in the U.K., with more than 200 locations in London and surrounding areas. Chobani has announced its intention to build a production facility in the U.K. down the road, though those plans have not been finalized.
————————————————-
Figure 6: U.K. Yogurt Market
————————————————-
Source: Nielsen scanning data, December 31, 2012
The total U.K. yogurt market was valued at £1.24 billion in 2012. As shown in Figure 6, the Greek and Greek-style yogurt market has grown in value by over 30 percent both in 2011 and 2012, reaching £164 million in 2012, twice the size it was in 2010. The Greek and Greek-style market in the U.K. is controlled by Müller, FAGE, and private labels, which together control 80 percent of the market. ————————————————-
Figure 7: U.K. Greek and Greek-Style Yogurt Market, December 2012
————————————————-
Source: FAGE 2012 Annual Report
FAGE's Lawsuit
The majority of yogurt brands labeled as "Greek" in the U.S. are labeled "Greek-style" in the U.K. This includes such brands as Müller Light, Danone's Activia, Yeo Valley, and private label brands, which are not produced in Greece. Thus, when Chobani entered the market with the label "Greek Yoghurt," FAGE immediately sued to prevent Chobani's use of the "Greek" label. According to FAGE, only yogurt made in the Greece in particular style and with specific inputs should have the right to use the "Greek" label. However, Chobani argued that "Greek" simply referred to the straining process used to make its yogurt, arguing that "Cheddar cheese is made all over the world, because it refers to a method of manufacture." Nonetheless, the court ruled in favor of FAGE, citing European case precedents, enabling FAGE to secure a permanent injunction preventing Chobani from labeling its product as "Greek" yogurt. However, the ruling
does not prevent Chobani from labeling its yogurt "Greek-style," as do other brands that are not made in Greece. While it remains to be seen the impact that this has on Chobani's prospect in the market, it certainly does not help that "Greek-style" yogurt is a crowded space and Chobani has not yet established brand recognition in this market. Despite its claim that "Greek" yogurt has to be made in Greece, FAGE operates a plant in upstate New York to serve the U.S. market. This raises the question of why FAGE can get exclusive entitlement to the "Greek" designation in Europe, but not in the U.S. As a member of the EU, the United Kingdom is bound by the EU's geographical indication schemes, which are designed to protect names of quality agricultural products from defined areas. The system is similar to the appellation systems in other parts of Europe such as appellation d'origine contrôlée (France) and denominazione di origine controllata (Italy). However, securing a protected origin status for Greek yogurt may be difficult given that "Greek" yogurt covers an entire country and not a specific region like Champagne. Additionally, even with Greece, there is not one uniform way of making Greek yogurt amongst producers and there can be quite a bit of product variety. Conclusion
Despite using the same overall market entry strategy across countries with a common language, history, and political heritage, Chobani has had very different experiences across these three international markets. Perhaps as a result of the U.S.' strong political ties, shared legal systems, and cultural similarities with these countries, Chobani underestimated the magnitude of cultural and administrative distance. In Canada, the complex and antiquated supply management system put them at the mercy of the Diary Farmers of Ontario, despite the strong support Chobani received from the government permitting agency and the federal courts. In the U.K., Chobani should have perhaps been more aware that they would be susceptible to a lawsuit if they called themselves "Greek." Although Greek yogurt has never been protected by any EU food mark, the EU has much stricter rules than the U.S. with respect to provenance, which is rooted in Europe's culture and heritage. The EU's detailed protected designations and geographic indication schemes perhaps indicate a relatively high cultural and administrative distance on the issue of provenance. Additionally, the fact that other
yogurt manufacturer were already labeling their product as "Greek-style" before Chobani entered the market suggests there was already a high degree of self-regulation with respect to this labeling. Chobani's international expansion is an interesting case because it showcases how difficult international expansion can be even when the markets are seemingly "close."
——————————————–
[ 1 ]. Ghemawat, Pankaj. "Distance Still Matters: The Hard Reality of Global Expansion." Harvard Business Review, September 2001.