Intro speech
Published:
27 February 2016
Remember! This is just a sample.
You can get your custom paper by one of our expert writers.
Get custom essay
74 writers online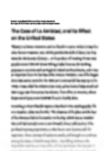 Earth Hour is a worldwide movement for the planet organized by the World Wide Fund for Nature (WWF). Earth Hour engages a massive mainstream community on a broad range of environmental issues. It was first famously started as a lights-off event in Sydney, Australia in 2007. Since then it has grown to engage more than 7000 cities and towns worldwide, and the one-hour event continues to remain the key driver of the now larger movement. The event is held worldwide and held towards the end of March annually, encouraging individuals, communities, households and businesses to turn off their non-essential lights for one hour as a symbol for their commitment to the planet. Earth Hour 2013 was celebrated on March 23, 2013. Earth Hour 2014 is scheduled for Saturday, March 29, from 8:30 p.m. to 9:30 p.m. during participants' local time.
-2004: in Sydney not so famous
– 2007: Become well known
-2008: Earth Hour 2008 was held internationally on March 29, 2008 from 8 p.m. to 9 p.m. local time, marking the first anniversary of the event. With 35 countries around the world participating as official flagship cities and over 400 cities also supporting, Earth Hour 2008 was celebrated on all seven continents. Landmarks all around the world turned off their non-essential lighting for Earth Hour, including the Sydney Opera House (Sydney, Australia), Empire State Building (New York City, USA), (examples) 2008 participants[edit]
Earth Hour 2008 included 26 major cities worldwide and 300 smaller towns shutting off their lights.[6]
2009: Earth Hour 2009 was from 8:30 p.m. to 9:30 p.m. local time, March 28, 2009. 88 countries and 4,159 cities participated in Earth Hour 2009,[37] ten times more cities than Earth Hour 2008 had (2008 saw 400 cities participate).[38 96 countries on 6 continents participated in the event in 2009.
– 2010: Earth Hour 2010 was held from 8:30 p.m. to 9:30 p.m. local time, 27 March.[49] In Israel, the hour was held on 22 April.[50] Earth Hour 2010 was reportedly the biggest Earth Hour yet, aiming to garner more than the one billion participant goal of 2009's Earth Hour.[51] 126 countries participated in Earth Hour 2010.[52]
2011: Earth Hour 2011 was the biggest year in the campaign's five year history, reaffirming it as the largest ever voluntary action for the environment. It took place in a record 5,251 cities and towns in 135 countries and territories in all seven continents.[59] It had an estimated reach of 1.8 billion people across the globe. In addition to this, the campaign's digital footprint grew to 91 million.
– 2012: Earth Hour 2012 was observed on 31 March 2012 from 8:30 p.m. to 9:30 p.m. (participant's local time).[66] It took place in more than 7000 cities and towns across 152 countries and territories, making it the biggest growth year for the campaign since 2009. In February, Earth Hour launched its 2012 campaign "I Will If You Will", with the intention of engaging its growing global community to go beyond the hour and coordinate efforts publicly through Facebook, Twitter, Google+ and e-mail. Using a dedicated YouTube platform,[67] IWIYW asks Earth Hour's digital community to inspire people from all corners of the globe to take sustainability actions, and to share their commitment to the environment with their own social media networks. -2013: Earth Hour 2013 was held across the world on Saturday, March 23 at 8:30 p.m. to 9:30 p.m. local time[71] to avoid taking place after European Summer Time begins, ensuring the greatest impact of the lights off event. It is also to avoid coinciding with Western Christianity Holy Saturday, which falls on March 30 of that year.
2014: Earth Hour 2014 announced the date will schedule on March 29 as seen on the 2013 Earth Hour highlights
>> "I will if you will" Campaign:
"I Will If You Will" (IWIYW) is an Earth Hour campaign to encourage positive action for the environment. The actions required are up to the individual or group. They could be big or small and it might be a simple lifestyle change or perhaps something that leads to political change. The campaign intends for people to become the inspiration to their friends, family, colleagues and communities by sharing what they're willing to do to protect the planet. Challenges can be created or accepted on Earth Hour's YouTube channel.
Many organization supports and celebrity endorsement
– The Earth Hour Global FAQ page states:
Earth Hour does not purport to be an energy/carbon reduction exercise, it is a symbolic action. Therefore, we do not engage in the measurement of energy/carbon reduction levels for the hour itself. Earth Hour is an initiative to encourage individuals, businesses and governments around the world to take accountability for their ecological footprint and engage in dialogue and resource exchange that provides real solutions to our environmental challenges. Participation in Earth Hour symbolises a commitment to change beyond the hour.[86]