You have been employed as a marketing intern with one of the UK's largest marketing agencies and have been set various assignments to complete during your one-year internship. You will be required to demonstrate your research skills on various projects related to marketing, research and planning, marketing mix and online marketing. Task 1
Don't waste time Get a verified expert to help you with Essay
P1 Describe how marketing techniques are used to market products in two organisations Due date: Refer to front sheet for date M1 Compare marketing techniques used in marketing products in two organisations You are helping the marketing manager organise a 'Marketing in Business' conference. Your manager wants you to find out how other organisations use marketing techniques and has asked you to prepare a 10 minute presentation that you will deliver at the conference. You have been asked to produce a leaflet to support the presentation, comparing the organisation. You have also been asked to produce speaker notes, which will be handed out at the conference. What to include in your presentation:
Introduce your two organisations, their business and marketing objectives Describe what marketing is and why organisations use various techniques Describe clearly the marketing techniques they use to market a particular product/service or product range What to include in the leaflet:
Compare the similarities and differences between the use of marketing techniques in your two organisations Growth Strategies (Ansoff's Matrix)
Survival Strategies
Branding and Brand positioning
Relationship marketing
Due date: Refer to front sheet for date
Task 2
Following your presentation about marketing techniques, you discovered that marketing activity is regulated and monitored by various bodies, codes of practice and laws. Using the 2 scenarios below, investigate and respond by letter to both: P2 Describe the limitation and constraints of marketing on the business. Suggested letter content: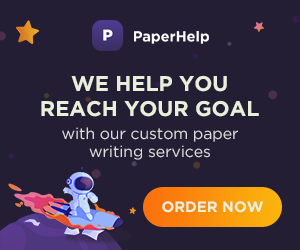 Introduce yourself and the department you work for. Describe why abiding by marketing rules and regulations is necessary Identify the legal rules that apply to the case Identify the voluntary factors that would apply to the case. Stress the consequences of failing to comply with the legal and voluntary constraints. Due date: Refer to front sheet for date
Scenario 1
A business organisation named "Fantasy" has recently spent 10 million pounds launching a new perfume. Fantasy has advertised on television as well as on YouTube. The advertisement is proving to be an international success and has raised a lot of interest from the young audience it is hoping to attract. Most importantly sales of the perfume have doubled over the last few months. However, there have been a number of complaints regarding the content of the advertisement. For instance there are concerns with regards to nudity, language and the suitability of the advertisement for a younger audience. Of particular concern are the number of complaints that Fantasy use extreme methods when testing their products on animals. A number of pressure groups have campaigned for the ban of this advertisement from TV screens. Your task

You have been asked to write a formal letter to Fantasy Head Office, Customer Complaints Division, identifying the limitations and constraints of marketing activities especially those that are relevant to the above scenario. Scenario 2
You have recently purchased a new mobile phone on arriving home you realise that the phone is unable to carry out the functions that you were promised. The phone was considerably expensive and you saved up for months in order to be able to buy it. However, when visiting the store you were offered the opportunity to purchase the product on credit. The store has also advised you it would be more efficient if you went on to their website and brought the product online and they have offered you a further discount for doing so. Two weeks later you are still waiting for your mobile phone to arrive. To make matters worse once you signed up for this product you have been bombarded with cold calls from other mobile phone companies, you fear that your personal details have been given out to other organisations without your consent. Your task
How are you protected as a consumer?
You must write a formal letter to the Office of Fair Trading expressing your concerns. You must identify the relevant Acts and regulations that protect you as a consumer. Due date: Refer to front sheet for date
Task 3
P3 Describe how a selected organisation uses marketing research to contribute to the development of its marketing plans P4 Use marketing research for marketing planning You have been approached by a new company that is interested in finding out whether they should invest heavily in market research. Your first task is to produce a poster presentation on marketing research and planning, that you will deliver to the Board of Directors. Your suggested presentation content:
Choose an organisation and agree choice with your teacher (www.thetimes100.co.uk case studies is a useful resource to use) Describe marketing research and marketing planning. Describe the marketing research that is used by your organisation Describe how the marketing research collected is used by the organisation in their marketing planning Now you need to carry out marketing planning using marketing research Select an existing product/service or potential product/service for your organisation. Conduct primary and secondary research into customer perceptions and market analysis for the product/service and make proposals on how the organisation's marketing planning can be developed. This should include a PESTLE/SWOT analysis, which shows the research you have conducted into your product. Your marketing plan should include the following:
1. Set clear SMART objectives regarding what you want your product or service to achieve 2. Conduct primary and secondary research on your product or service. 3. Conduct a SWOT analysis highlighting the strengths, weaknesses, threats and opportunities of your product or service. 4. Conduct a PESTLE analysis, analysing the external environment and the impact this may have on your product or service. 5. Write a brief summary with regards to your findings.
Due date: Refer to front sheet for date
M2 Explain the limitations of marketing research used to contribute to the development of a selected organisation's marketing plans D2 Make justified recommendations for improving the validity of the marketing research used to contribute to the development of a selected organisation's marketing plans. Considering limitations of market research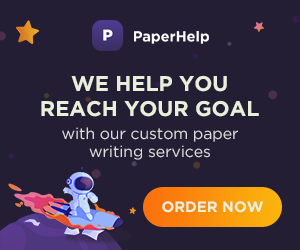 Your task is to identify and explain the limitations of the market research methods used by your organisation. You will need to submit a formal report of the limitations that you have spoken about, for the directors. You have been asked to write a formal report to the Head of Market Research at Hammersmith and Fulham. You have to make recommendations on how they can improve the validity of marketing research used for marketing planning. Introduce yourself, your role and who you work for
Explain why you are writing to the organisation.
Make at least 3 recommendations for improving the validity of market research used by your organisation Provide a justification for each recommendation you make.
End your report with an offer to help if they require more information. Due date: Refer to front sheet for date
Task 4
P5 Explain how and why groups of customers are targeted for selected products You have been asked to develop a visual poster to explain how and why groups of customers are targeted for products. You should: Explain what is meant by market segmentation and DMU's
Explain the difference between customers, consumers and buyers Select 6 different target groups (this should include both B2C and B2B) and give examples of products that are aimed at them and why). Due date: Refer to front sheet for date
Task 5
A dynamic new company have approached your marketing agency and want you to help come up with an exciting new marketing campaign. You will produce a 10 minute presentation on the marketing mix. Propose a marketing mix based on your research to a clearly defined group of potential customers. P6 Develop a coherent marketing mix for a new product or service M3 Develop a coherent marketing mix that is targeted at a defined group of potential customers. Using the research from your previous task you will now give a presentation of the new marketing mix you propose. Suggested presentation content: You will need to think about how you are going to present the marketing mix for the company (Product, Price, Promotion and Place).
The product or service that you choose does not have to be entirely new, it could be an established product or service introduced to a new market The marketing mix must be clearly targeted to a defined group of potential customers and needs to be detailed and clear so that all the 4P's meet the exact needs and aspirations of the target group of customers. Due date: Refer to front sheet for date