Kodak
Published:
27 February 2016
Remember! This is just a sample.
You can get your custom paper by one of our expert writers.
Get custom essay
86 writers online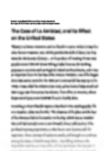 Foreword
During 2011, Kodak was under intense pressure to survive in the digital imaging business. As professor Burley describes, 'Kodak was caught in a perfect storm of not only technological, but also social and economic change' (Neate, 2012). As of Thursday 19 January 2012, Kodak filed for bankruptcy protection (Neate, 2012) and has until 2013 to reshape its business and exit out of the bankruptcy plan (Business Spectator, 2012).
Introduction
Eastman Kodak (Kodak) was once a leader (Finnerty, 2000) and legendary brand in the photographic film industry (Associated Press, 2011b). It used the catchy slogan "You press the button, we do the rest" (Kodak, 2011) to successfully market its digital camera products. It employed as many as 145,300 people and sales as high as $16 billion when it monopolized the US photography industry and became number one in the industry in 1988 (Dobbin, 2011). Recently, Kodak lost 90 percent of its market value (Weiss, 2011) and is facing the threat of extinction (Associated Press, 2011b). In this case study, we propose and defend a recommended strategic direction for the company to implement in the next three to five years based on a balanced assessment of the company's options. We first conduct a detailed analysis of Kodak's internal and external environments to understand the opportunities and threats facing the company.
Analysis
Kodak has tried to transform itself from an aged old film technology business into a fast and digital cultured business but has failed as a result of decline in sales in the United States (Deutsch, 2004). It is still trying to play catch-up with rivals (Associated Press, 2011b) such as Canon, Sony and HP for the past 15 years. Its current products and services span across digital cameras, inkjet printers, sensors, retail kiosks, workflow and business process services and software through to consumer, professional photographic film, paper processing chemicals and industrial materials such as films for printed circuit boards (Kodak, 2010). Through the help of drug and discounts stores, Kodak was able to add self-service kiosks to encourage people to print their own digital photos (Deutsch, 2004). Kodak formed strategic joint ventures with companies like Sanofi, AOL online (Grant, 2005), and most recently in 2007 Cinelabs (Beijing) Ltd (Kodak, 2007). It has tried to acquire several smaller successful companies such as Ofoto and Practice works to fill in the missing pieces of technology and markets that it did not have capabilities in (Deutsch, 2004).
Strengths
Kodak has several strengths to distinguish itself from rivals. Kodak has superior brand recognition (Aaker, 1992; Deutsch, 2004; Grant, 2005) as compared to rival brands such as Agfa based on US consumer reports (Simonson et al., 1994). Its brand was supported by its massive worldwide distribution presence through retail photography stores, film processors and professional photographers which provided Kodak with the competitive advantage (Grant, 2005). Kodak leads in the higher-end photo quality camera segment (Smith, 1999) where it launched its major innovations in imaging (Grant, 2005). Traditionally, Kodak has strengths in photofinishing services and consumables such as paper, ink and chemical technology (Grant, 2005). This is derived from a rich portfolio of 11,000 patents (Associated Press, 2011b) derived from a strong R&D investment during the early 1980s (Grant, 2005). Kodak was financially secure with cash flows flowing from its existing photography business during the early 1990s (Grant, 2005).
Weaknesses
On the other hand, Kodak has weaknesses. Kodak avoided taking risks, they were not innovative enough and relied on existing procedures and policies to maintain standards (Gavetti et al., 2005). They were slow to bring new products to market (Grant, 2005). Its retail network of stores was a depreciating asset due to the increase use of home computers, email and print technologies (Grant, 2005). Kodak focused too heavily on the extremely competitive entry-level market and failed to develop innovative products fast enough (Grant, 2005). Its product development and sales departments were fragmented and scattered over many divisions (Gavetti et al., 2005). Subsequently, Kodak's middle managers were resistant to change and did not understand the digital world (Gavetti et al., 2005; Lucus & Goh, 2009). Kodak managers ignored analysis work based on information gained from Kodak's eroding market share (Gavetti et al., 2005). Kodak managers lacked vision and strategy (Gavetti et al., 2005).
Opportunities
A few opportunities exist for Kodak. It can build consumer trust in digital that Kodak already has in film (Smith, 1999). Kodak could focus on its core business and develop new technologies (Gavetti et al., 2005) and new products (Deutsch, 2004).
Threats
However, Kodak will suffer long term threats to its core franchise in the film business if it does not extend its brand name to digital (Smith, 1999). IBISWorld forecasts the demand for physical photographs would fall due to improvements in digital technology (IBISWorld, 2011). Kodak has been in battles with other competitors such as Sony over patent infringements (Deutsch, 2004; Associated Press, 2011a). It has been struggling with a price war between strong competitors such as Fuji Photo Film (Smith, 1999) in the photographic film industry. Industry analysis – Porter's five forces
Threat of Entry
An analysis of the industry using Porter's five forces shows that threat of new entry is moderate. Significant investment in capital would be required to enter a new industry (Select Knowledge, 2001) such as the digital imaging and photography industry. Printing equipment such as hardware, software, photographic paper and chemicals is estimated to be 45.7% of purchases versus wages at 26.8% of revenue (IBISWorld, 2011). New entrants would lack experience and knowledge in key areas of digital imaging and photography such as technical and business knowledge (Greenwood, 2008). Buyer power
The buying power of consumers is high especially for consumer electronics (Skoloda, 2009). Buyers are given a range of differentiated digital camera products from a number of companies (IBISWorld, 2010). They expect better offerings and customization of goods and services (Fraser, 2007).
Supplier power
Supplier power is low. A lot of the suppliers are located around the world both locally and internationally. Kodak has several supplier contracts spanning one to three years (Kodak, 2010). However, there are single or limited sources of finished goods manufactured and purchased by the company's third party suppliers which may pose a risk for the organization (Kodak, 2010). Unique suppliers can reduce industry profitability (McGuigan et al., 2010).
Threat of substitution
The threat of substitutes is high. Companies are quick to match specifications, features and pricing (Select Knowledge, 2001). There are minimal switching costs between brands or substitutes as buyers can change to new updated models based on reasonable buyer perception (Select Knowledge, 2001).
Competitive rivalry
Competitive rivalry is high. Kodak's faces intense competition from rivals such as start-ups (Grant, 2005; IBISWorld, 2010; Smith, 1999;) and major competitors are Canon, Fuji Photo Film, Hewlett Packard (HP), Nikon and Sony (Gavetti et al., 2005). Similarly, Kodak is competing in similar segments with rivals – Hewlett-Packard (HP) to provide digital printing technology to consumers and commercial businesses (Weiss, 2011). Kodak (2010) states that competitive pricing and rising commodity prices has contributed to the negative results for 2010 across its prepress solutions, digital capture and devices, and entertainment imaging (Kodak, 2010).
External Analysis
There are several external (political and legal, economical, socio-cultural and technological) factors which impact Kodak's business model. Political and legal Laws and government environmental regulations have an impact to the way Kodak operates in several different countries. For example, U.S federal legislations such as the Toxic substances control act, clean air and water act etc. impact the way Kodak manufactures products and process waste for proper disposal (Kodak, 2010). In 2003, it needed to form a committee to reduce odours which descended towards nearby neighborhoods (Kodak, 2006).
Economical
From an economical view, the decline in prices has made it affordable for consumers to purchase digital cameras (IBISWorld, 2010). However, forecasts show that standalone digital cameras have reached a state of market saturation with little room for future growth (IBISWorld, 2010).
Socio-cultural and Technological
Digital cameras became an integrated and standard feature in mobile phones (IBISWorld, 2010). Increasing trends show that consumers are taking and sharing photos on mobile phones daily (Okabe, 2004). The archiving and exchange functions for photos have been facilitated by online communities and social practices (Scifo, 2009), such as Facebook (Upbin, 2011), and mobile social-media applications (Naaman et al., 2005). Intense competition between rivals is expected for new 3D camera technology on mobile phones (AFP, 2010).
Strategy, approaches & implications
In order for Kodak to sustain a competitive advantage, it needs to strategically transform its entire business model around to capture new and unique growth opportunities. There are several options which Kodak can explore to achieve this strategy. The options below focus on structural changes in the industry and resources (skills and capabilities) in the organisation.
Business Process Re-engineering (BPR)
Kodak can reconstruct the organisation using business process re-engineering practices. Its current traditional photographic business is vertically integrated (Grant, 2005). The organisation can be redesigned from a vertically to a horizontally integrated organisation through process-oriented organizational restructuring, offering a more low-level flat organisational structure (Wu & Li, 2011). The result gives improved efficiency and business simplification (Wu & Li, 2011) for Kodak to compete effectively in a tough competitive environment where it needs to quickly deliver innovative products out to market. Kodak can focus on its real core competencies in film chemistry, production and processing (Garrett, 2010), so that it can create new markets, products and services. BPR gives obvious benefits such as the reduction in complex bureaucracy in the organisation (Wu & Li, 2011). However, as cited by Greenberg (2002), there are limitations in BPR such as resistance to change, lack of management support
etc. (Schniederjans & Kim, 2003).
Rebranding
Other opportunities exists for Kodak, it can change its name from Eastman Kodak Company to say Kodak Communication (Deutsch, 2004), or as Hopelain suggests, it will need to establish a separate Kodak Technology brand (Deutsch, 2004). An organisation's strategy and operations will be potentially impacted by the scope of corporate rebranding (Burke et al., 2011). Stakeholder commitment needs to be achieved for the revised brand to be successful (Burke et al., 2011). It will involve staff in planning for proposed changes and training employees for changes (Burke et al., 2011). Any rebrand will impact the value of the brand (Davis & Baldwin, 2006). Rebranding will involve a lot of communication and stakeholder involvement (Davis & Baldwin, 2006). Poor corporate rebranding can be a high risk (Davis & Baldwin, 2006) for the organisation where core values may not integrate well into the new brand (Burke et al., 2011).
Leadership and organisational learning
Kodak will need to train staff, especially managers in weak areas on vision and strategy (Gavetti et al., 2005). For example, managers can be taught 'design methods', to generate growth, evolve, and react as the marketplace (Rahim & Rahim, 2009) and user needs changes so that the business model can evolve to bypass extinction (Fraser, 2007). Similarly, Apple evolved with the user to new opportunities, it did not live to the constraints of its current business model (Fraser, 2007). Subsequently, Kodak will need to discontinue some of its products, especially in saturated markets such as digital cameras (IBISWorld, 2010) where profit margins are low (Pride & Ferrell, 2007) and competition is fierce. It can better utilise its resources and real core competencies (Garrett, 2010) to make it difficult to imitate its products (Prahalad & Hamel, 1990) and demonstrate leadership. However, leaders would need to be able to influence teams indirectly through climate and culture in the organisation (Kaiser et al., 2008). Technology enabled transformations will affect the importance of organisational culture (Lucus & Goh, 2009) where hierarchy and standards provides resistance to disruptive technologies (Lucus & Goh, 2009).
Joint ventures and outsourcing
Kodak can form joint ventures with other companies. It can create new emerging industries or new value propositions, alliances and collaboration – to be form by complementing and adding to its capabilities and resources (Camillus, 2000). It can capitalise heavily on its existing patent portfolio (Deutsch, 2004). Kodak will need to outsource a lot more of its manufacturing (Deutsch, 2004), while part-time and casual staff can lead to the reduction of labour costs (IBISWorld, 2011). Extreme care needs to be taken where processes of high strategic importance should not be outsourced (Sounderpandian & Sinha, 2007). The result will allow Kodak, to develop new competencies for future developments and sustain the importance of long-term success (Utterback, 1995).
Recommendation
To sustain competitive advantage, Kodak needs to strategically transform its entire business model around to capture new and unique growth opportunities. It is recommended that Kodak, take the BPR and organisational learning approach, to improve efficiency and simplify the organisation; leadership to communicate and influence vision and change (Bolman & Deal, 2008); to capture new business models and better match user needs and economic value (Fraser, 2007). Larsen & Leinsdorff (1998) research suggests that BPR and organisational learning work well together (Larsen & Leinsdorff, 1998). Though, developing a coherent strategy is not going to be easy for a digital imaging business (Grant, 2005) like Kodak. It will be Kodak's last chance to 'reinvigorate their human capital to get ahead of the curve' (Fraser, 2007, p.67).