I began writing to show how business can quickly go out of business if the owners do not keep an eye on its public. Kodak failed to meet its customer's needs, so the company could not keep up with demands. Have you ever gone shopping and found yourself searching for an item you have seen advertised in another store, only to be told that the item was out of stock or this store does not carry that product. This is what happens when supply does not keep up with demand. The company goes under, under the strain of their competitor's reactiveness. Kodak needed to make changes sooner rather than later when their management made decisions that could help or hurt Kodak. Fuji constantly made changes and made the necessary changes to meet their customer's needs. As a business owner being able to reach and understand each customer will help in sales so profits will rise.
Don't waste time Get a verified expert to help you with Essay
Many people continue to shop where products are cheap and convenient. Staying in business is knowing and meeting different people with different wants and needs and then helping them with finding an inexpensive means of finding them. That is the nature of business and a way to keep a customer satisfied. Building a relationship with customers is the most important aspect in business. If the business does not speak directly to its customer's they will soon have a loss in customers. Management plays an important part in the structuring of a business if the manager is not being active in the search for new ideas. Therefore technics to improve the company that company will be lost. New products must be advertised and sold in order to grow successfully. Ideas must be turned into products and problems concerning issues in a product must be changed into improvements for the customer. All these things must be completed to make sure there is a constant growth in business, so its sales could be turned into capital to expand the business.
Kodak vs. Fujifilm
Growing up in a big family where parents loved taking pictures and capturing that special moment. Kodak and Fujifilm played an enormous role in many households around the world. When it comes to history and competition, management strategies play a key role in the way two competitive companies embrace innovation. Kodak and Fujifilm companies focus on both photography and imaging as their core businesses. Kodak had an upper hand by starting earlier than Fujifilm, 1888 compared to 1934 (Kodak and Fujifilm, 2012), Fujifilm adapted more to the market changes and currently still is a leading force in the film industry. Kodak was in bankruptcy protection since January 2012 under Chapter 11 with hopes to try to reconfigure its business strategies. Slow and comp lacey adaption dominated in Kodak Company's while Fujifilm embraced diversified spirit in all aspects of the market relevance. Each company's ethics and social approach clearly reflects their profitability to give back to the community. Production standards were maintained that satisfied all consumers. Possible changes of the decision-making process that would embrace flexibility and be the best way to ensure diversity and innovation in any organization.
Describe the History and Core Business of Each Company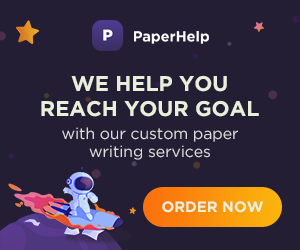 Kodak
Kodak was formally known as Eastman Kodak Company. The founder George Eastman (1888), patent and developed a technology that would change the way we see things in still life. Eastman launched the ease to photography, the first simple click camera, photography equipment, film, paper, and color chemicals. Kodak was making a profit by the 1990's. ("Building the Foundation", n.d.). Although Kodak developed the basic technology for the digital cameras in 1975, the idea was dropped due to the fear that it would threaten the film business (Williams, 2013). Kodak dropped the ball on what would have been the biggest technology development in the film industry because they could not see the future without traditional film. Digital cameras are much faster and more efficient than the traditional film, so Kodak sales dropped considerably. Competition from other companies would eventually lead to Kodak's loss of market shares in United States and worldwide. January of 2012, the company filed Chapter 11 bankruptcy protection, and a year later, the court approved financing. Kodak, they sold patents to a group of companies: Apple, Microsoft, Google, and others.

Fujifilm
The Japanese company was founded in 1934 (Fujifilm, n. d.). They focused on photography and imaging. The company soon ruled the Japanese market, which was ranked second after the United States in film usage (Fujifilm, n. d.). Eventually, the company entered the global and American market with a bold move, using aggressive marketing and low prices (Fujifilm, n. d.). The turning point of the Fujifilm's success in this venture was marked by the 1984 Los Angeles Olympics (Fujifilm, n. d.), when they became the official film of the event. This placed Fujifilm on the market permanently, and the company started taking over Kodak's market share by offering equal quality products for a cheaper price (Fujifilm, n. d.). As Fujifilm prepared for the fast changing needs in the market, it widened its business scope to digital cameras, printers, photocopiers, and optical devices (Fujifilm, n. d.). It also tapped into the health sector, producing medical equipment that includes X-ray imaging and chemicals (Fujifilm, n. d.). Compare and Contrast the Approach to Management That Each Company has Pursued in Order to Embrace Innovation. Kodak's failure to embrace innovation in a timely fashion could be blamed on its management's approach.
They seemed to "rule" from behind the desk from their Rochester headquarters, which made them ignorant about the coming changes in technology and customers' needs, and how it would affect them. Even when they were advised that the move to digital technology was necessary, management still refused to take action. In fact, avoiding revolutionizing the technology they originally created is the main reason behind Kodak's current troubles and loss of share in the market (Williams, 2013). Although they created the first ever digital camera back in 1975, top-level management rejected the idea in fear of losing its core business in film. Looking back, this seems to be the turning point in the company's fortune (Mui, 2012). The predicted change to digital technology 20 years later was seen as the far future, and as the company enjoyed success, leadership did not see a reason for change. In recent years, however, Kodak tried to change its management strategy in embracing innovation. They shifted to delocalize research and collect data, in order to gather more information about consumer preferences.
They also diversified top-level management to ensure best skill input in each field, and implemented a more democratic management style that listens to staff suggestions and ideas (Williams, 2013). Fuji, on the other hand, took a different approach from the beginning; while they were successful in the film business, they prepared for the switch to digital technology and developed new business lines. Initially, they started off as a photography and imaging company, then diversified into different other products such as digital cameras, cosmetology, and medical equipment. This enabled Fujifilm to achieve profits depending on the preferences of their various customer bases. After its successful dominance in the Japanese market, Fujifilm realized the potential in venturing into the global market.
The 1984 Olympics in Los Angeles marked the breakthrough point in this venture, when Fujifilm became the official film of the event. This provided the company the opportunity to get a growing portion of Kodak's market share (Schum, 2012). A joint venture with the UK based Xerox (Fuji Xerox) helped establish further global production and sales. Their consolidated funds equipped both companies with capability for innovation, research & development, and investments. Determine what other management differences have impacted the relative success of Kodak and Fujifilm. Provide specific examples to support your response. Opposing to change by management was a major cause for the failure of Kodak. Even though they dropped the ball on the digital technology, Kodak got the credit for the digital invention. They felt their initial plans and strategy worked so well that change was not needed. The management team believed that its core strength was in the brand and marketing that they could just partner up with or buy into a new industry such as drug or chemicals. But without in-house guidance, Kodak lacked the ability to integrate the companies it had purchased and to negotiate profitable partnerships (Schum, 2012).
Unlike Kodak, Fujifilm implemented its goals and ideas, and the company's quick reaction to change was an advantage over Kodak. The success of Fujifilm can be mainly associated with Management's flexibility to be innovative and venture into new technology, which has put the company at the top of the photographic industry since its founding in 1934 (K.N.C., 2012). When Fuji realized that digital photography would be the way of the future, the company went through some changes to get away from the same type of marketing that Kodak was stuck on. Fuji still went through a number of years of losing profit because of making film manufacturing and sales its main business, but eventually Top Management had to implement new strategies. Evaluate each Company's approach to Ethics and Social
Responsibilities and the impact those approaches have had on each company's profitability. In 2004, Kodak was ranked 58th out of the top 100 companies surveyed for the listing of, "Best Corporate Citizens". This acknowledgement was given by Business Ethics Magazine, and according to the article, Kodak had been in the running for 5 years (Business ethics names, 2004). Some of the areas that Kodak was recognized for were for the company's anti-discrimination policies, and its fair treatment of women and minorities (Business ethics names, 2004). From a social responsibility standpoint, Kodak contributes to, and supports a number of community organizations such as, the United Way, museums, cultural facilities, and performing arts organizations (Community affairs, 2013). The only aspect of poor social responsibility that I can apply to Kodak would be from the years of poor management decisions and a waste of money on a division of the company.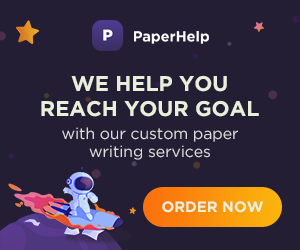 Kodak did not prepare for the future, and ended up having to file bankruptcy, which stained the company's image. Hopefully, Kodak management has learned from the mistakes of the past and be a respected brand. Kodak is committed to environmental, ethical, and social responsible operations that include maintaining safe work environment and providing quality products. Kodak's single-use recycling programs help to avoid waste while saving resources and reducing cost of reusing the recycled material. All in effort to promote Kodak's images as a trustworthy and thorough company. Fujifilm is obligated to ethics and social responsibility as well. The company's mini-lab network provided them with benefits of international economic scales for both manufacturing and marketing operations (Tsurumi & Tsurum., 1999). For example, Fujifilm's cost of goods sold as a percentage of sales continued to decline from 1980's to 1990's, although it had to absorb repeated cost of imported silver materials.
Fujifilm spent ten times more for advertisement than Kodak did in Japan (Japan Market Research, 1995). This ensures that these measures and values are integrated in all company procedures. They also implemented a transparency policy to keep the government and customers aware of its business activities. Discuss the extent to Which Management of both Companies adapted to changing Market conditions. From what I have researched and wrote about, Kodak stood firm in their traditions and was confident in their brand and marketing strategies. Kodak management had great inability to adapt to the changing marketing conditions when the signs were there for the future. That inability led them straight to bankruptcy (Schumpeter, 2012). Currently, the company is trying to reconstruct its strategies with a main focus on commercial printing. Fujifilm, on the other hand realized that major changes were necessary the coming of the new photographic film.
Management made the appropriate moves to prepare for the future marketing conditions. They ability paid off. Fujifilm management team displayed the true value of innovation, strategy, and execution compared to Kodak management team. There diverse in-house expertise insured a smooth transformation (Schumpeter, 2012). Recommend three (3) ways any company should build in flexibility to back up its decision-making process in order to adapt to changing market conditions. An open mind: Management should have upward communication in its companies marketing strategy and decision making process. The lower-level management team gives the upper-level management team positive or negative feedback on the operation issues, problems, and performance of a company in order for all operations to run correctly and smoothly.
Broad minded employees are open to new ideals and will be a great asset to the growth of any company or business. Global Expansion to Long Term-Planning: Designing their products according to the global market changes. Making comments to increase the products and services by constantly assessing and improving the processes used to create those products. By doing so, the company could expand in marketing faster, reliable, and satisfactory products in services to make customers return. Teamwork: Managers and non-managers collaborating with business owners,
suppliers, employees, and customers working together to make improvements and solve problems in a company. Combining different skills and allowing employees to work together as a team to get a Clients order completed.
References
Bloomberg, (1998). Kodak-Fuji in U.S expected to heat up, New York. www.articleslatimes.com/1998/feb/16/busines/fuji.bloombergnews Fujifilm. (n.d). Fujifilm Global. Retrieved from http://www.fujifilm.com/ Kodak. (n.d). Building the Foundation. Kodak. Retrieved from
http://www.kodak.com/ek/US/en/Our_Company/History_of_Kodak/Building_the_Found
ation.htm
Mui, C. (18 January, 2012). How Kodak Failed. Forbes. Retrieved from
http://www.forbes.com/sites/chunkamui/2012/01/18/how-kodak-failed Schumpeter,(2012). How Fuji film survived, www.economist.com/blogs/Schumpeter/2012/how-
Fujifilm survived
William, C (2012). Management: MGMT5. (5th ed.). Mason, OH) South-Western Cengage Learning
Ziemba,S.(1996) articles about Fuji-
chigogotribune.www.articles.chicogotribune.com/keyword/Fuji