Introduction
Don't waste time Get a verified expert to help you with Essay
Lloyds Bank plc is a British retail bank with branches across England and Wales. It has a history stretching back to 1765 when John Taylor and Sampson Lloyd started a private banking business in Birmingham. The bank operated from a single office in the town until the 1860s when the bank embarked on a period of rapid growth. In 1995 Lloyds merged with TSB and later began trading as Lloyds TSB. Following the start of the financial crisis in 2007, Lloyds TSB was bailed out by the UK government which purchase a 43% share in the bank. (BBC, 2013) As a condition imposed by the European Commission regarding state aid, the group later announced that it would create a new standalone retail banking business, made up of a number of Lloyds TSB branches and those of Cheltenham & Gloucester. (Lloyds Banking Group, 2009)
The new bank was setup and named TSB and Lloyds TSB was renamed Lloyds Bank on 23 September 2013. This reduced the British Government share to a 32.7% stake in Lloyds Banking Group. (Marketing Week, 2013) Lloyds bank has had a history of using sales performance as a KPI which led to high profile cases of mis-selling, such as the mis-selling of Personal Protection Insurance (PPI).
This has cost the bank both financially with billions of Pounds being paid in compensation, and by the loss of trust from the public. More recently the bank has been fined £28million by the Financial Conduct Authority (FCA) for pressurising staff to sell products or face being demoted or losing their jobs. (The Guardian, 2013) This added to being confronted by disruptive forces ranging from the lingering effects of the financial crisis and recession and expanded regulation, to changes in consumer spending, saving and borrowing behaviour, have led to the bank changing their focus from the traditional sales KPI to customer service KPI.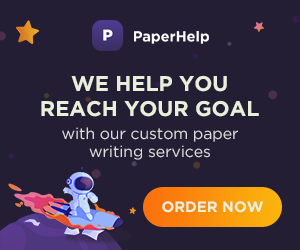 In the UK retail banking personal current account market competition remains relatively low with new entry into the market low. Customers are also unlikely to switch accounts to other providers with only around 4% doing so per year (Office of Fair Trading, 2013). However there is high competition in most other markets served by the retail banking industry, such as credit cards, loan and mortgages. It is for this reason the industry Order Qualifiers are influenced by regulation and pressure from the Office of Fair Trading and the Financial Conduct Authority (previously the Financial Services Authority) and by customer expectations.
Order qualifiers

According to Neely (2008) and Skinner (1969) there are 5 main factors for company to be considered.
COST
Running Cost: Customers have become accustomed to the option of a free bank account without a monthly charge and free access to their money via ATM. These services are offered by all major UK retails banks such as NatWest, HSBC and Barclays. These bank accounts are sometimes referred to as 'free while in credit' as there is no charge unless overdrawn (The Telegraph, 2012).
Quality
Conformance:
As regulated financial institutions, retail banks must comply with regulations on product offerings and rules apply to products like savings accounts where the interest advertised to be paid must be paid to the customer. Failure to do so would result in not only the possibility of lost custom but possible action from the financial regulator. Reliability: Customers must be able to access their product/money without fail. Recent computer glitches for NatWest and RBS saw their customers unable to access their money leading to customer dissatisfaction and compensation having to be paid to customers left out of pocket (Mail Online, 2013). Value for money: Not only do customers expect the option of a free bank account without a monthly charge but also expect extra value items to be included with premium accounts such as mobile phone insurance.
Flexibility
Mix: Most banks offer current accounts, credit cards, savings, insurances, mortgages, and loans.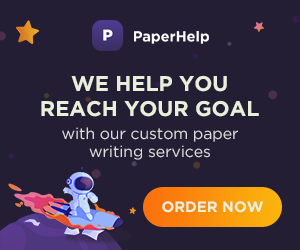 Output Quality: Customers are offered a choice of free basic accounts or premium accounts for an additional charge.
Dependa­bility
Delivery Performance:
Transfers need to be made on time with the correct amount transferred. Ability to keep promises: Customers need to be able to trust their bank to look after their savings. They need to trust their bank to manage their financial transactions smoothly; trust that their bank will be diligent and not provide levels of credit or mortgage that are more than the customer can re-pay; and trust their bank to provide products that genuinely meet the customer's needs and which the customer can understand. In commercial banking, sound businesses need to know that their bank will be with them through difficult as well as good times and will not suddenly change terms or withdraw support. (Parliament, 2013)
Price Performances:
Customers expect the service/product to be delivered at the quoted price. If a quote is generated for a loan or mortgage, the customer would expect the interest rate quoted to be honoured if taken within the agreed period.
Speed
Quote Generation:
With technological advancements banks are now able to offer instant quotation on their products such as loans, insurances and mortgages. Delivery Speed: With most banking transactions now taking place without the requirement for any physical item such as cash or cheques, banks can offer very fast and in some cases instant delivery of the service.
Order Winners
COST
Value Added
Current Accounts
Free basic account:
Lloyds offer a basic account without a monthly charge which also does not charge fees for unarranged overdraft facilities on amounts less than £10. Lloyds also do not charge interest on accounts which are under £25 overdrawn (Lloyds Bank, 2014). This compares to NatWest which do not offer any overdraft facility on their basic account (NatWest, 2014).
Silver Added Value Account for additional monthly charge of £9.95 with additional benefits such as mobile phone insurance cover, AA Breakdown cover, AXA European and UK travel insurance cover and Card protection (Lloyds Bank, 2014).
A similar account is offered by NatWest Bank although they do not offer vehicle breakdown cover but offer LOVEFiLM and HMVdigital (NatWest, 2014).
Mortgages:
0.02% interest rate reduction for current account customers
£500 cashback on some remortgaging and first time buyer offers which NatWest, Barclays, and HSBC do not offer. Lend a hand scheme to help first time buyers where a guarantor deposits 10% security for an initial period to allow a lower 5% deposit to be required by the purchaser. NatWest and HSBC do not have comparable products.
Help to Buy Equity Loan and Help to Buy Guarantee schemes to help customers with lower incomes and low deposits. Neither NatWest nor HSBC offer Help to Buy mortgages.
Selling Price
Travel Money can be purchased with no commission paid when ordered online or by phone with free delivery to branch or delivery to home address for small fee Lloyds offer a 1.79% initial rate mortgage for customers remortgaging with a 60%LTV and a £1995 product fee. Barclays bank's lowest initial rate is also 1.79% but has a slightly higher product fee of £1999 (Barclays, 2014) and does not offer the £500 cashback offered by Lloyds.
Quality
Perceived quality
Lloyds are a British bank focusing on the UK market only. Lloyds have recently made a change to customer focused targets with staff are expected to set high standards and achieve high customer feedback scores.
Flexibility
New Product
Self-service ATM, cheque deposit units, mobile banking, internet banking, contact-less payment
Speed
NPD speed
The bank develops and releases new products regularly and is able to react quickly to new products being released by competitors.
Operations Management
Process Type
Retail banking is a Mass Service process type as a high volume of customers are served with standard products and services to choose from there is very little customisation available. Although each transaction value may vary, the choice of transactions and products available is generally from a predefined selection.
Infrastructure
Lloyds Bank has 1298 high street branches all over England, Wales and the Channel Islands (Lloyds TSB Bank, 2013) with the majority of branches located on or near to local high streets or in shopping centres. Lloyds bank also has a large network of ATM across the UK.
Quality
With complexities and highly regulated business of a retail bank, Total Quality Management is used for quality control. As a large retail bank Lloyds has systems in place throughout the organisation to maintain quality control which are led from the top. Constant improvement will also be strived for as the business has become reliant on customer satisfaction. This coupled with the increased competition in the market from banks such as Metro, Virgin and now TSB means that small improvements are constantly required to stay ahead.
Supply chain
Retail banking relies on customer deposits as their supply of cash which is their product. The banks will generally pay the customer a small amount of interest on their deposits. This cash is then lent out to customers requiring loans and mortgages for a charge. The difference between the two would be the margin. Banks may also lend money from each other through interbank lending. These loans are generally short term to make up for shortfalls in their reserves. Since the financial crisis banks have been required to keep more money in reserve to help prevent a future crisis (Risk and Rewards, 2013). Another part of the supply chain to consider in the banks operation strategy is the distribution of cash to branches, and ATM which accounts for 70% of all cash withdrawals (Tramontano, 2012). Lloyds have implemented a series of measures in order to improve this process and reduce associated costs.
Capacity
Level capacity strategy is utilised in branches for the service counters. There is a large variation in the volumes of customers, although these are generally predictable with peaks around midday. During peak times when queues form, a member of staff may be tasked with assisting customers in the queue with using alternative methods for their transaction such as ATM and automated deposit machines, thus helping to reduce the queue.
These cashiers may carry out other duties when the front of house is not as busy to increase productivity. Reservation systems are also used for certain activities such as mortgage advisory and personal banker services. This is to reduce the number of advisors required as they are generally more specialized and higher paid than the cashiers.
Customers
Lloyds have tried to shift their focus to customer service and satisfaction by treating customers fairly and ensuring transparency in their customer dealings, regular monitoring to check compliance with their customer treatment policies and that they are achieving fair outcomes for customers. Customer outcomes are an important component in staff reward and remuneration (Lloyds Banking Group, 2014a). Lloyds has focused on reducing customer complaints and their causes and has seen non-PPI complaints fall by 42% over the last two years (Parliament, 2013). Dr Nicola Millard, Futurologist at BT, the emphasis has to be on customer service. "Customers are much more savvy around good customer service," explains Dr Millard, "and UK customers are more likely to switch providers based on good customer service rather than through chasing better deals." (Lloyds Bank, 2013)
Service Encounter
The Bank has refurbished branches and extended opening hours which have had a significant effect on the service provided, as demonstrated through substantial increases in their net Promoter (Internal customer service survey) scores which increased from 38 to 49 (Lloyds Banking Group, 2012). Staff Attitude – staff are trained to provide excellent service, be empathetic, handle dissatisfied or rude customers, deal with complaints, understand customer needs, and be knowledgeable about the product and services offered. Recruitment and Selection Process – Lloyds use a competency based interview with a 3 stage selection process, and aptitude test.
Training – Constant training and improvement coaching are provided to improve customer service. Monitoring Service Encounter – Lloyds use the following: Mystery shoppers, 10 out of 10 survey call, monthly development review meetings, observation to make sure staff are compliant and provide excellent service. Culture – Lloyds have recently made a change from pushing sales targets to customer satisfaction targets.
Communication
Queuing system
Queuing discipline on basis FIFO (first in first out)
Face to face and over counter service
Over the telephone service
Banking hall queues
Waiting on the telephone line to be put through to the right department Single line queue with multiple channels.
Action
Increased number cashiers
Self-service ATM and deposit cheques machine
Encouraging customers to go online if possible
Welcome desk staff members to assist customers through the process
Appointments booking system for more time consuming services such as mortgage advise
Telephone interview
Comfortable launch area for waiting
Failure and recovery
After Lloyds bank adopted a new culture of customer first and reduced pushing of product sales, customer service became a crucial aspect of their operation strategy, as they now rely on loyal customers and returning customers rather than one off sold product. Lloyds Bank employees are trained to provide excellent customer service as well as dealing with complaints. As an extra measure Lloyds provide external customer complaint handling qualifications for customer complaint handlers. Unfortunately mistakes still occur, due to technology or human error such as money not being transferred on time, statement not being received, incorrect interest rate applied or miss sold products. Managers can't be always around so as control measures Lloyds Bank encourages customers to give feedback, use mystery shoppers, and carry out post service survey calls. In the event of a failure the bank would apologise and give explanation of the cause of failure, and issue refunds or compensation if required.
Self-Service
ATM
Deposit machines
Pay-in slips to save time for cashier to fill in forms.
Online 24/7
Innovations
Financial innovation is critical for retail customers with innovations such as ATMs, internet banking, mobile payments, telephony, free-if-in-credit accounts, loyalty credits, contactless payments, savers prize draw and mobile apps being examples of where innovation enables greater choice and competition in the financial services market (Parliament, 2013).
Human resources
Internal surveys carried out by Lloyds shows employee motivation and pride to be relatively good although improvements can still be made by improving employee motivation as this decreased between 2011 and 2012 and is below the industry average (Lloyds Group 2012 report)
Business model
Mason and Spring (2010) divided the main elements of a business model into three groups, namely Technology, Core and Market Offering.
Technology
Infrastructure:
Lloyds has a large network of 1298 branches which are located for easy access to customers. With the focus on customer service Lloyds have pledged to retain the number of branches at current levels and not to close a branch if it is the last one in a community. Due to the large volume of data they deal with they also have a network of large IT data centres. Core: Lloyds have a large network of ATM machines which offer free cash withdrawals. Computer servers are located in their data centres to process the large volume of customer data and also to provide Internet and Mobile banking services.
Process:
Lloyds Bank internal banking computer systems carry out data processing, storage and analysis with systems securely networked over the Internet. Cash in Transit also forms part of process, delivering cash supplies to both branches and ATMs throughout the UK. Product: Online banking and mobile application banking are two growing technological services offered by Lloyds Bank while debit cards and credit cards are the well-established existing offerings.
Marketing Offering
Activity: Originally banks main purpose was to secure customers savings but this has expanded to include services such as lending money, making payments, insurance products, and money transfers.
Network architecture
Markets: Lloyds are a retail bank offering both personal banking (B2C) and commercial banking (B2B) Transactions: Lloyds offer their products to customers through Retail branches across the country with access to some products online such as opening a savings account. Lloyds also engage with the customers through phone banking and by mail/post. Capabilities: In order to facilitate its business Lloyds require secure data handling and storage. The secure storage and handling of money is also very important. Lloyds customer service capabilities are crucial for it to succeed with its operation strategy. Relationship: As retail banks are service businesses their relationships with both clients and suppliers is important.
Customer complaints not only lead to loss of custom but can also lead to heavy penalties by the regulating authorities. It is therefore of operational importance to treat customers fairly with no miss-selling of products, meeting customers' needs and adapting to their demands. This will help to promote Lloyds as a trusted brand. Strong relationships with suppliers are also important to ensure that cost savings can be made without negatively affecting the customer experience. The suppliers' social, ethical and environmental performance and policies are also important and can affect the reputation of the bank (Lloyds Banking Group, 2014a).
Operation Strategy
In March 2011 Lloyds Banking Group began a review of their strategy with a few key goals in mind. Operations and Processes: Conduct an end-to-end redesign of processes to include significant process automation, materially reducing the number of IT applications. The goal was to improve the customer experience, increase productivity, and reduce costs by: Distribution and Channels: Streamline product suite and migrate products to digital distribution channels such as, internet banking, mobile applications and telephony. Sourcing: Aim to optimise demand management, simplifying specifications and strengthen supplier relationships, reducing the number of suppliers to the Group from around 17,000 to less than 10,000. The banks aim was to achieve approximately a 15 per cent saving on addressable spend. Create a more agile organisation: Through delayering management structures, centralising control functions, and creating a simpler legal structure.
The focus was on reducing middle management, bringing higher level management closer to the front-line staff and customers. Maintain total branch numbers at the same level (excluding sale of TSB) with a planned reduction of 15,000 staff throughout the Group over the period (Lloyds Bank Group, 2011). With lower earnings from low interest rates and high market competition, Lloyds Bank have had to focus on delivering value through increasing efficiency of their operations and processes across the value chain and simplifying the organisation and reducing costs (Lloyds Banking Group, 2011). This has led to a focus on improving automation and simplifying processes which has benefitted the customers with faster processing times. Mobile banking improvements have led to improved customer experience and an increase in customer advocacy. Lloyds have also committed a proportion of the savings which is reinvested into the core business to fund increased service and customer support such as the refurbishing of branches.
The investment in digital distribution capabilities has provided rewards with a large increase in internet banking customers and those using the mobile banking app which was launched in October 2011 (Lloyds Banking Group, 2014b). Lloyds Bank is considered by many as their main financial service provider. (Mintel 2012) This can be attributed to a few key order winners which Lloyds are keen to focus on and develop even further. To maintain a loyal customer base and keep their reputation as the 'Best Bank for Customers' the bank has changed focus from sales targets to customer satisfaction targets. This has been effectively driven from the top down with survey results showing a year on year increase in the Customer Satisfaction KPI score. The bank won 'Best Overall Lender' at the Your Mortgage Awards and their Classic Current account was awarded a three star mark from the Fair Banking Foundation. (Lloyds Banking Group, 2012)
Strengths Operation Strategy
Lloyds have proven with their improving results during the recent difficult global financial situation that cost savings can be made while still maintaining high levels of customer service. The Group recorded profit before tax of £2,547 million for the half year to 30 June 2013 compared to a loss before tax of £282 million for the half year to 30 June 2012 (Lloyds Banking Group Half Year Update 2013) while customer complaints have reduced from 1.7 per thousand accounts in 2011 to 1.1 per thousand accounts in 2012. Their strategy has reduced the business core costs by 5% between 2011 and 2012 which have led to improved profits and a lower level of risk due to their lower reliance on short term funding (Lloyds Banking Group, 2012).
In summary Lloyds compete in a highly regulated and complex market with no clear order winner between the main banks. This has led to a Continuous Improvement strategy being implemented which is focused on customer service and product innovation. Lloyds have also focused on technological enhancements such as online and mobile application banking which offer cost savings and efficiency improvements. Lloyds Bank's operations strategy could be classed as both CI & Innovation as well as a Ubiquitization.
References
Barclays website (2014) available online at: http://www.barclays.co.uk/PersonalBanking/P1242557947640 (accessed 17-01-14) BBC website (2013) available online at: http://www.bbc.co.uk/news/business-24122713 (accessed 12-01-14) The Guardian website (2013) available online at: http://www.theguardian.com/money/2013/dec/11/lloyds-mis-selling-scandal-who-affected (accessed 12-01-14) Lloyds Banking Group (2009) "Rights Issue and Capital Enhancement Proposal" available online at: (http://webcasts.lloydsbankinggroup.com/capitalraising/files/FINAL_-_Analyst_Presentation.pdf) Lloyds Banking Group (2011) available online at: http://www.lloydsbankinggroup.com/media/pdfs/investors/2011/2011Jun30_LBG_Strategic_Review_Outcome.pdf(accessed 14-01-14) Lloyds Banking Group (2012) available online at: http://2012.lloydsbankinggroup-annualreport.com/downloads/business-model-and-strategy.pdf (accessed 15-01-14) Lloyds Banking Group website (2014a) Available online at: http://www.lloydsbankinggroup.com/customers.asp (accessed 13-01-14) Lloyds Banking Group website (2014b) http://www.lloydsbankinggroup-cr.com/story/making-banking-simpler-our-customers (accessed 14-01-14) Lloyds Bank website (2013) available online at: http://businesshelp.lloydsbankbusiness.com/news/march-business-insights/customer-loyalty/ (Accessed 04-01-14) Lloyds TSB Bank website (2013) available