The Learner will:
1.Understand how to make telephone calls.
Don't waste time Get a verified expert to help you with Essay
1.2 Give reasons for identifying the purpose of a call before making it. To not waste time, so you are aware what information you need and are therefore able to ask the right questions. It is also important as you will sound professional and organised, which will reflect well upon the company you work for. It may be a good idea to have a checklist written down of all you need to know, this way you won't forget anything and you can avoid having to call back later for forgotten information. This will prove to be a much more efficient way of working and save time. For example: If I was at work and I needed to phone a GP surgery to do with a fax that they'd sent through. I would firstly make sure I had the fax in front of me with the relevant patient information on.
This way when I speak to the surgery I will have all the information to hand they may initially ask for before they are then able to assist me with my query. It is important to think through a conversation before making the call to ensure you are prepared and have the knowledge they may need. Again if I was phoning another department within the hospital trying to locate a set of patient notes I would make sure I could tell them, the patient name and medical record number, where the notes are traced to on the computer and on what day, time and by who, if they have any appointments booked soon and where and if there was any useful information on the most recent pin note, all of this would help narrow down the search to locate the patient's notes.
1.3 Describe different ways of obtaining the names and numbers of people that need to be contacted. If you know the name of the company you need to contact then you could look up their contact details on their website on the Internet. You could also use an online phone book like the yellow pages website for most contact details. You could simply ask someone within your office/department if they have the contact details to hand as it may have been someone they have dealt with before. At Musgrove we have the intranet, our internal website, on this you can find lots of information about the hospital, including an internal directory, where you can find out anyone's extension number who works within the hospital by adding in their name or department. I also have a list of contacts on my pin board for numbers within our department and for the rest of the hospital. If I need to make calls to GP surgeries or surrounding hospitals I usually go on google and find them easily that way.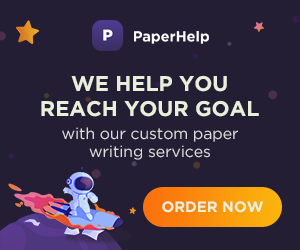 1.4 Describe how to use a telephone system to make contact with people inside and outside an organisation.
In Musgrove we have a system that I imagine is the same with most businesses. To make an outside call you simply press 9 to gain an outside line and then type in the number you require, including the area code if needed. With internal calls you simply need to enter the 4 digit extension number for the appropriate person in the appropriate department. If you are unsure of the extension number for the call you need to make internally you can simply go on Musgrove's intranet and use their internal directory. Here you can enter their name and/or department and it will bring up their contact information i.e email address and extension number.
1.6 Explain the purpose of summarising the outcomes of a telephone conversation before ending the call. It is important to make sure and clarify that all the information is correct and accurate so you are both aware of agreed times and goals etc, avoiding any confusion. It will avoid wires getting crossed as it is not recorded like in an email to look over after, this is also why it's always advisable to make a note of the telephone conversation.

1.7 Describe how to identify problems and who to refer them to. If someone phones the department with a problem and it is not something I can deal with I would firstly take their name and contact details. I would ask for their phone number in case for any reason they get disconnected at any point during the call, we are then still able to call them back. Next I would find out what the problem was and what department they spoke to and then transfer them on to one of the secretaries with the obtained information.
1.8 Describe organisation structures and communication channels within an organisation At Musgrove there are certain channels we would go down depending on what the call was regarding. I often receive calls that I am unable to deal with so need to redirect to other lines in our department. Patients often contact my line querying their appointments and as I am unable to help them with this I transfer them to the Appointments office next door. To do this I would, firstly inform the caller that I was going to transfer them to the Appointments office where their query could be answered. I would then press the Recall button on the telephone and dial the four digit extension number for one of the girls in charge of arranging appointments. When they answered I would briefly explain the callers query and then hang up, thus connecting the caller to the transferred line.
It is important to keep the explanation brief so you don't keep the patient waiting any longer than is absolutely necessary. If for any reason no one was available to take the call in appointments I would then need to transfer the call back to the caller by pressing the recall button followed by *1. I would then need to explain that they were busy at present so offer them the number to call them directly. If I receive any complaints over the telephone the first action I would take would be to transfer the call through to one of the secretaries as they are better equipped to deal with such situations. Depending on the outcome of their conversation they may need to be transferred on to PALS where they can deal with the complaint more appropriately.
1.9 Describe how to follow organisational procedures when making a telephone call It's always important to introduce yourself and state where you are calling from for example if I was making a call to a GP surgery I would start the call by saying – "Hello my name's Nic and I'm calling from the cardiology department at Musgrove Park Hospital" I would make sure prior to making the call that I had any questions needed to ask, to hand or know what information I required from the telephone conversation.
This way you ensure that the phone call is carried out efficiently, it is always good to recap the conversation where appropriate to confirm you have all the correct and accurate information needed. It is important to always remain polite and speak clearly whilst on the telephone. You need to remember that you are representing your company so need to stay professional. Working at a Hospital you must always be aware and careful about who you are speaking to, ensuring that you only give out patient details to appropriate people such as GP surgeries, other local Hospitals or of course the patient themselves.
1.10 and 2.9 Explain how to report telephone system faults To be able to be as precise and informative as possible, concerning a telephone system fault, will usually help to resolve the issue as fast and simply as possible. If there was a fault with my telephone system at work I would firstly make sure it was not a simple error my end – for example if the telephone line had accidently been pulled out of the wall, or if the receiver was not put back on the stand correctly, meaning you were not getting any calls connected. After checking these simple things, if there was still a problem I would inform my mentor or one of the secretaries in case it was an error they were familiar with. Failing that I would contact the switchboard regarding the error or possibly the IT department.
2. Understand how to receive and transfer telephone calls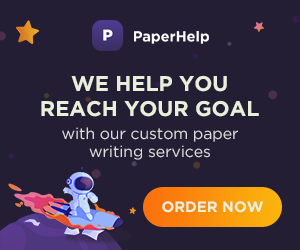 2.1 Describe how to identify callers and their needs
Within the hospital many calls are made internally between offices and departments. I especially deal with calls like these when other departments are requesting patient notes that are located to the Cardiology department. The caller would state their name and department when I answered the phone as this is trust procedure. I may then ask "how can I help you" although this would not normally be necessary for this type of call as the caller would have already said "I need a set of notes that are currently traced to you". I would next ask them for the patient's full name and medical record number.
I would also reconfirm the department they were calling from, where the notes were needed and the date the notes needed to be with them. I would also ask the caller for their extension number so I could ring them back if needed, for example if I couldn't locate the notes or if they needed the notes as soon as possible so were coming to collect them when they were ready. All of this information would be written down in a note pad so I always had it to hand if I needed to refer back to it at any point.
2.2 Explain the purpose of giving accurate and up to date information to callers Giving a customer accurate information over the telephone is crucial to the success and reputation of a business and could determine their future. If a caller is phoning a company regarding a price on a product they are selling and are told the wrong information, the customer will have instantly lost their trust in the company and as a result are almost certain to take their business elsewhere. It will not only make the company look inadequate but unprofessional also. At Musgrove it is very important to relay accurate and up-to-date information, whether it is directly to a patient or to a GP surgery regarding a patient.
It is especially important within a hospital environment as inaccurate information could result in possible life threatening situations for patients and a lot of unnecessary worry and upset. When a patient is making a telephone call to the hospital they are often likely to be anxious and worried and will need to be put at ease and reassured. To be able to do this it's important to answer their queries promptly and professionally with accurate information delivered in a clear and concise way as this will also help to build trust with the patient.
2.3 Explain the purpose of confidentiality and security when dealing with callers When talking to somebody over the phone there is no easy way to validate the identity of the caller, nothing to easily confirm to you that they are who they say they are. This is why often customers have to identify themselves with a password when speaking with a company over the phone regarding sensitive and personal information. Confidentiality and security procedures must be strictly followed and adhered to within the hospital under the Data Protection Act 1989.
If a patient calls the office at work enquiring about an investigation or treatment they are due to have or indeed have had and are waiting for the results, the secretary taking the call must always ask for some personal details about themselves before disclosing any information. Even then there is only limited information they are permitted to tell the patient over the phone. They often have to wait until a letter arrives in the post as this is a much more secure way of conveying the information.
2.4 Describe the types of information that could affect confidentiality and security and how to handle these The Data Protection Act was put in to place in 1998 to prevent confidential or security information from being shared or being released to the public. Peoples personal details such as their National insurance number, Pin numbers for their bank accounts or passwords for access to information are all things that must be kept confidential at all times. Everyone at Musgrove is responsible for keeping confidential information confidential and disclosing any private details would actually be breaking the law. At work we see a lot of patient's medical records, these are also strictly confidential and we must not share this information with anyone who is not authorised to see them.
At work if we come in to contact with medical records that belong to somebody we know they must immediately be passed on to another member of staff to deal with, as seeing them would compromise the confidentiality and privacy of the individual. There was recently a massive confidentiality breach within the hospital when a celebrity visited the hospital and a member of staff put a message about it on twitter. With so many social media outlets these days it makes it even more vital to keep information private, I believe the employee was dismissed from the trust and rightly so.
2.5 Describe ways of identifying the appropriate person to whom a call is transferred Often the caller won't have a name of the person they want to speak to so it is always good to reconfirm that they have called the right department. If they are a little unsure it is important to ask briefly what the call is reference to, this would then hopefully give you enough information to know the appropriate person to deal with it. At work there's usually only a few different locations I may need to transfer calls to. I sometimes take calls from patients that need to reschedule a future appointment or that just want some information about it.
In this case I would tell the patient that I needed to transfer them through to the appointments office, where somebody could help them with their query. I also have calls form patients and GP surgeries that I sometimes are unable to deal with myself. In these circumstances I would transfer them through to one of the secretaries, whoever was taking the phones that day. If I was still unsure on a call I would explain to the caller that I just need to put them on hold for a minute while I try to determine the most appropriate person to help them by speaking to the secretaries for advice.
2.6 Describe the information to be given when transferring calls or leaving messages After you have established who the caller is and why they are calling you then need to refer them to the correct or most appropriate person. I would explain to them that I was transferring them on so to please bear with me for a minute while I do so. Next I would push the recall button and the appropriate extension number. I would tell the member of staff I was forwarding them on to, who the caller was, where they were calling from and any information I had about what their call was regarding. When taking a message for someone at work I have actually prepared a message slip that I use to ensure I obtain all the appropriate information. On this slip I record the caller's name, where they are calling from, what the caller's contact number is, who the message is for, the actual message, I also record the date and time of the call so when I pass the message on they are aware of timescales.
2.7 Describe how to identify problems and who to refer them to A problem we have previously experienced at work is calls being lost when being transferred between phones. In this instance I would contact the member of staff who was transferring the call to me to see if they had the caller's phone number or any information about them so I could call them back. Calling them back will show that you care and that you are efficient in your work. If this is a problem that continues to happen it must mean that there is a connection fault of some sort so it should be reported to the switchboard to the IT department so they can log it and hopefully sort it.
2.8 Describe how to follow organisational procedures when receiving a telephone call When receiving calls within the department we always answer with our name and the department we are in, this way the caller will instantly know if they have phoned the right location which will also save wasting anyone's time. Another of the trust's procedures is answering the telephone within three rings, this is important to do as nobody likes being left waiting for someone to answer a call, especially when it could be anxious patients or patient's relatives.