Malaysia's financial service
Remember! This is just a sample.
You can get your custom paper by one of our expert writers.
Get custom essay
93 writers online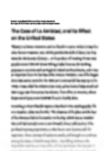 1.0 Introduction
Maybank was established in 1960, Maybank has grown into an international brand. Malaysia's financial services leader with presence in 20 countries operating from 2,200 offices, with a workforce of over 47,000. Corporate responsibility is integral to the way they do their business. For more than 50 years ago, they have believed in an actively practiced 'Putting People First'. To be Maybank customers, investors, partners, employee or even the community. In 1990, Maybank has set up the Tabung Kebajikan Kumpulan Maybank (TKKM), a trust fund through which Maybank could reach out to various communities to bring about good social. Over the years, TKKM has evolved and grown. Beginning with medical and social welfare, the fund soon found other ways in which it could contribute to positive change by nurturing continuing economic and community development, heritage preservation and environment conservation. In 2010, in conjunction with the group's 50th anniversary, the Maybank foundation replaced TKKM as a guidance of hope for all those who are isolated and disadvantaged. As Maybank new vehicle for Corporate Responsibility, the Maybank foundation aims to expand their impact across the region, touching lives wherever they are operate, and empowering communities to build a better future both for present and future generations. http://maybankfoundation.com/history.html
Maybank Group offers a comprehensive range of products and services that includes commercial banking, investment banking, Islamic banking, offshore banking, leasing and hire purchase, insurance, factoring, trustee services, asset management, stock broking, nominee services, venture capital and Internet banking.
1.1 Introduction
Maybank's mission is to humanize financial services across Asia, by providing access to financial services to the people at fair terms and pricing, and to be always at the heart of the community. Maybank vision is to be the leading financial solutions provider in the target markets and communities they commit to save. http://www.maybank.com/en/about-us/who-we-are/overview.page
The target market would be for resident that has identity card of themselves and local, it can be adult, youth and young kids for their saving money. The resident can be a consumers, investors, entrepreneurs, non-profit organizations and corporation any purpose can using the Maybank without worrying.
.
2.0 Comparison with others competitors
2.1 SWOT analysis
Strength
Strength of Maybank is the leading regional market. It is the largest bank in Malaysia in terms of number of branches where is it was 384 domestic branches and 190 international branches and office of the Maybank. Maybank is the largest listed on the Malaysian stock exchange, Bursa Malaysia, with market capitalization of over RM54 billion as end of March 2011. Capital adequacy, Dividend Yield, Return on Assets and return on Equity are substantially higher than the industry and sector average. A Higher returns is according to its financial report Maybank showed low overhead and cost. Maybank has a customer base of more than 21 million. The user of friendly website, www.maybank2u.com.my is the pioneer for internet banking in Malaysia and easy to be used, it does not wasting people time to go to the bank to make their business. With maybank2u people can do their business smoothly without worrying their busy time. Maybank is the largest Banking Service Provider in Malaysia with their ATM Machines widely available all over Malaysia even the international money transfer service was owned by a Maybank Malaysia, its available through Malaysia, Singapore, Indonesia, Brunei, Philippines, Cambodia, Vietnam and Pakistan. Maybank product line is diversification from loans, financing, deposit, insurance to investment Banks, over 100% increase in Sales Performance at branches increased product penetration in Maybank's corporate client product portfolio.
Weaknesses
Weaknesses of Maybank is too much of Banking Operation are focused in and around Malaysia and Singapore, hence limited global penetration and too much revenue comes from retail banking and Islamic Banking, less revenue comes from other offerings. Revenue Concentration with all the good branding, Malaysia is still low of the customer satisfaction rating. They are rated at number of 17out of 17 banks in Malaysia for the customer service in year 2010. Maybaks has no continual evaluation and updating of human resources practice and policies. The workers collateral agreement has been passed due from March 2010. The increase of none Interest expense, Maybank has a reputation for the new product development and creativity. However, they remain vulnerable to the possibility that their innovation may weaken overtime due to homogeneous product service. Maybank has a strong presence in the Malaysia, as they need to look for a portfolio of other countries in order to spread business risk. Maybank tends to invest in countries which have none stable economic presence such as Vietnam, Indonesia and Philippines. Maybank share price is low than other banks and have to pay a huge amount of money to stakeholder. 2.2 SWOT analysis
Opportunity
Maybank growing global Islamic Finance Market as a Maybank Islamic Berhad on track to record RM1 billion in pre-tax profit for 2012. The wider regional Islamic Finance Market to Singapore, Indonesia, Brunei, China, the Philippines and the Middle East. Maybank were the business expansion that can explore and exploit are sized up and its growth potential assessed in the profile. The strategic Restructuring scout for the potential investments and acquisition targets, with detailed insight into the company's strategies, financial and operational performance. Maybank high opportunity is to expand into countries like Laos, once the banks gets the license to operate and to grow in investment banking in Hong Kong. Growth in internet banking will increase the customer base. Maybank is exploring the international banking opportunity in Thailand, Myanmar and Cambodia to achieve its plan to become Regional Financial services leader in 2015.
Threats
2.2 Marketing strategies
Marketing strategies is the Maybank employee promotes their product from old product to new product to everyone. Which is they promote at a shopping mall, where a lots of people and easy to get a customer. They promote by using a card or giving a short talk about their product such as in terms of giving loan with smaller interest. There are many types of the product for the Maybank to promote for the customer. Undisputed No. 1 Retail Financial Services Provider in Malaysia In Malaysia, Maybank is aiming to maintain their top ranking, in terms of overall market share, across their core retail financing products including mortgages, automobile financing, credit cards, unit trust financing, and individual deposits. Maybank is intending to reinforce their leadership position in touch points and distribution network as a key community destination and focal point. The Maybank Customer Value Proposition centers on convenience and serving the needs of the community and they are committed to the values of a One Stop Shop, Needs Based Selling and World Class Services. They will leverage on a shared distribution model across all parts of the Group network, and will customize and differentiate their products by segment to meet the needs of their four different types of customers: High Net Worth, Affluent, Mass and SME. The Group will also capitalize on technology and innovation to achieve high performance in processing times and customer service. Leading ASEAN Wholesale Bank and eventually to expand into the Middle East, China and India Maybank is aim to become the leading ASEAN wholesale bank which will involve enhancing to corporate relationship model. Strategic initiatives will include Improving domestic and regional market position for corporate and non-retail deposits; Building a regional investment bank, increasing contributions to revenue from non-domestic markets and increasing the fee to income ratio contribution. Maybank also aim to expand to the Middle East, China and India.
Undisputed Insurance and Takaful Leader in Malaysia and Emerging Regional
Player Maybank is seek to be the domestic insurance champion and an emerging regional player by 2015 through the growth of their life, general insurance and takaful business, carried under the Etiqa brand. For general insurance and takaful, the Group will keep pace with industry growth while maintaining a healthy portfolio mix and supporting a better combined ratio compared to the market. To achieve organic growth in life or family business, they are aggressively growing the Assets under Management (AUM) of their life or family funds through product innovation. The strategy of the Maybank asset management subsidiary is to build a leading asset management brand by providing strong investment management support for Etiqa funds, wholesale funds and institutional mandates as well as by leveraging on Maybank's extensive distribution network. Truly regional organization, with ˜40% of pre-tax profit derived from international operations by 2015 Maybank goal is to become a truly regional organization with approximately 40% of loans and pre-tax profit derived from international operations by 2015. This will be driven by their key markets of Indonesia and Singapore. At the same time, Maybank are developing a presence in the Philippines, Cambodia, Vietnam and China by building scale and scope in these growth markets. Global leader in Islamic Finance
Maybank target is to have one third of their domestic financing backed by Islamic financial assets by 2015. To achieve this, Maybank Islamic banking operations will take full advantage of Maybank's huge domestic branch network as well as its electronic banking platforms and the various distribution outlets of Maybank strategic partners. Maybank also aim to grow their Islamic business in markets like Indonesia and Singapore. Our Islamic banking operations, meanwhile, will focus on delivering innovative and globally accepted products and services that differentiate they Maybank from other Islamic financial institutions. http://www.scribd.com/doc/106370482/Swot-Analysis
2.3 Pricing strategies
http://www.onlinebanksguide.com/maybank/loan.html
Maybank provides various types of loans to both the personal and business banking customers. The available loans include personal, home, car, ASB and
government guarantee loans as well as the Maybank Mikro and Islamic Mikro for a small business enterprises and self-employed individuals. Apart from Malaysia, various types of loans including personal, car, education and home or housing loans are also available in Singapore and consumer loans in Philippines.
Maybank Loan ASB
Maybank ASB loans or financing are provided for purchasing ASB unit trust. ASB are available in two types namely ASB financing and ASB financing I. Both are offered with a minimum loan amount of RM 10,000 and up to a maximum of RM 400,000. The details of pricing, payment, period and other requirements can be obtained from the website. Maybank Loan Car
Maybank car or auto loans are available for purchasing and financing on new or second hand cars. On the other hand, these loans can also be used for financing on reconditioned or modified the motor vehicles. In addition, the Islamic and conventional car loans are available with the margin of finance value up to 90% of the seller's invoice at the maximum and the maximum repayment period of to nine years.
Maybank Loan Home
Maybank home loans are provided for buying a new house or financing on various types of properties under construction or completed properties. These loans are available as the following types. * Maxi Home
* Maxi Home–i with variable and fixed rate option
* Home Equity-i
Maybank Loan Rate
Maybank loan rates are varied from one type to another and the interest rate also depends on the type of the loan and amount borrowed from the bank. For the home loans, the rates are available in various options including the variable and fixed rate packages. In fact the home loans are offering at the lowest rate of 4.50% for the first 3 years.
Maybank Loan Calculator
Maybank provides various types of web based calculators to calculate the monthly repayment, maximum repayment amount, maximum financing amount for the home loans and monthly installment for car or auto loans. These calculators are available as home loan, Islamic home loan and hire purchase calculator.
2.4 Product concentration
2.5 Types of short term and long term loan available
Business loan
http://www.maybank2u.com.my/mbb_info/philippines/public/personalList04.do?channelId=FIN-Finance&programId=FIN05-CorporateComLoan&chCatId=/mbb/Personal/FIN-Finance Floor Stock Financing
A revolving facility providing finance for auto dealer's working capital requirements to support purchase of inventory of new vehicles for a short term period Salary Loan
Salary deductible loans for any legal purpose granted to qualified employees of companies accredited by the Bank.
Revolving Credit Line
Loan granted for purpose of working capital, where the amount paid is made continuously available provided it does not exceed the approved credit line. Short Term Loan
Term loans are granted for the purposes of project financing, capital assets acquisition, or business expansion ????????
3.0 Conclusion
Assignment 2
1.0 Question 1
Calculate the future value of RM1, 000 invested today for three years at 10% (i=0.10) interest rate per annum? Simple interest
FV = P (1+ (I x n) )
P = amount borrowed / principal
I = interest rate
N = number of years
FV 1st year
= RM1,000 (1+ (0.10 x 1) )
= RM1,000 (1.1)
= RM1,100
FV 2nd year
= RM1,000 (1+(0.10 x 2) )
= RM1,000 (1.2)
= RM1,200
FV 3rd year
= RM1, 000 (1+(0.10 x 3) )
= RM1,000 (1.3)
= RM1,300
1.1 Question 1
Compound interest
FV = P (1+i)n
FV 1st year
= RM1,000 (1+0.10)1
= RM1,000 (1.1)
= RM1 100
FV 2nd year
= RM1 100 (1+0.10)2
= RM1 100 (1.21)
= RM1 331
FV 3rd year
= RM1 331 (1+0.10)3
= RM1 331 (1.331)
= RM1 771.561
2.0 Question 2
PV= FV1+in
PV = RM100 1(1+0.05)1 + RM100 1(1+0.05)2 + RM1000 1(1+0.05)3
PV = RM100(1.05) + RM100(1.05)2 + RM1100(1.05)3
PV = RM95.24 + RM90.70 + RM950.22
PV = RM1 136.16
3.0 Question 3
Simple interest
FV 1st year
= RM10 000 (1+ (0.06 x 1) )
= RM10 000 (1.06)
= RM10 600
FV 2nd year
= RM10 000 (1+(0.06 x 2) )
= RM10 000 (1.12)
= RM11 200
FV 3rd year
= RM10 000 (1+(0.06 x 3) )
= RM10 000 (1.18)
= RM11 800
FV 4th year
= RM10 000 (1+(0.06 x 4) )
= RM10 000 (1.24)
= RM12 400
FV 5th year
= RM10 000 (1+(0.06 x 5) )
= RM10 000 (1.3)
= RM13 000
3.1 Question 3
Compound interest
FV 1st year
= RM10 000 (1+0.06)1
= RM10 000 (1.06)
= RM10 600
FV 2nd year
= RM10 600 (1+0.06)2
= RM10 600 ( 1.1236)
= RM11 910.16
FV 3rd year
= RM11 910.16 (1+0.06)3
= RM11 910.16 (1.191016)
= RM14 185.19
FV 4th year
= RM14 185.19 (1+0.06)4
= RM14 185.19 (1.26247696)
= RM17 908.48
FV 5th year
= RM17 908.48 (1+0.06)5
= RM17 908.48 (1.338225578)
= RM23 965.59
4.0 Question 4
5.0 Question 5