Outcome based practice refers to the actual impacts, effects and or end results of services / interventions on an individual's life. Its effectiveness is not measured by numbers/figures or financial strategies it is measured by the positive outcome that is achieved. It isn't about what is required to be done but what is actually achieved as the result that matters. Outcome based practice is centred on results for people in the following areas: gains in health, mobility and skills, prevention of deterioration, increases in confidence, engagement and feeling they are in control and finally changes in behaviour. It is assessed and planned starting with the end result / goal and then planning how the goal is to be achieved. Outcome based practice is about investing rather than funding or purchasing and leads to a very different kind of relationship with programme or service providers.
Don't waste time Get a verified expert to help you with Essay
It means that providers have autonomy and are expected to innovate the objectives and plans etc. It doesn't just require the input of one or two people, all team members are valued and are required to contribute to the achievement of outcomes. All outcomes will be measured as part of service/programme evaluation. There are different ways to approach outcome based practice following different models or systems and frameworks, including: Outcomes into Practice initiated by the Social Policy Research Unit (SPRU) in the University of York, a Results Based Accountability model, the Logic Model and Outcomes Management. Outcomes into Practice (SPRU): is very much service oriented and is mainly used for adults and older people's services, for carers and people with learning disabilities.
It is user-centred and promotes value of users determining their own outcomes. It provides autonomy and flexibility for service providers ensuring that they are responding to the ever changing needs and preference of their service users. This model / framework identifies three categories of outcomes: process, change and maintenance. It has both positive and negative features and is very useful for: all involved are focusing on achieving the same identified outcomes, involving service users in decisions about their own care and ensuring that they have control, finding out what works for all involved, enabling staff to use their initiative and feel valued.
Some of the disadvantages to this process include: the actual measuring of outcomes and although 'bite-sized' outcomes contribute to more strategic goals the higher outcomes are difficult to plan and be effective. Results-Based Accountability: this is extremely well worked out system and adopts an "ends (results) to means approach. It also presents itself as simple and easily implemented with a 'talk to action' method. This system is able to discriminate between Population Accountability and Performance Accountability. Performance accountability is based on three key questions: How much did we do? How well did we do it? And is anyone better off as a result?. It requires a need for baseline assessments / predictions in order to monitor and evaluate.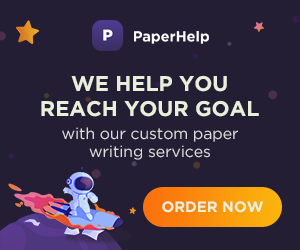 The advantages to this process includes: it being adaptable to different services and interventions, it provides very strategic outcomes and in the UK is being used for Every Child Matters outcomes and actually measuring outcomes is more achievable. Some of the disadvantages to this method include: funding issues, commissioning relationships as organisations appear to be quite insular when implementing outcomes, individual outcomes/person-centred working and although the actual concept is simple the detail is complex.
Logic model adopts a visual description of interventions and or programmes. It provides a way of understanding the connections between resources (inputs), activities, intended outcomes and the impact of outcomes. This method allows for short term, medium term and long term impact of outcomes to be planned and monitored, a bit like a 'road map' towards the outcome required. Although this method is not very precise but it does portray a picture to stakeholders about the aspects they think are important. Advantages to this process include: it helps systemise and organise a programme, it provides a useful primary planning tool, it illustrates the concept and strategy of programme for stakeholders and other organisations, evaluation of outcomes is fairly easy and straightforward and it can be easily augmented to fit differing situations.

Disadvantages to this process include: planning and management of ongoing interventions and service provision. Outcome Management assumes a "results matter" style and this provides the driving force behind it. This means that goals need to be quantified on the outset as 'what gets measured gets done'. This method also provides a performance measuring tool and milestones provide opportunities to take stock and make adjustment. This process challenges conventional thinking and provide the opportunity for job descriptions to provide a pathway to enthusiasm and energy rather than just being about compliance. This method takes on an evaluation is important, but learning is even more important outlook and believes that the way forward is to invest in order to get results.
Advantages to this process include: it is very supportive of innovation, challenges conventional ways of doing things making people "think outside of the box" and is used a lot in substance abuse programmes where results are easy to measure. Disadvantages to this measure include: more complex outcomes are more difficult to plan, assess and monitor and individual focus can be lost. Outcome based practice is proving to a very valued and evidence based practice which suggests that positive outcomes are more likely to be achieved when this process is followed. Legislation and frameworks also encourage the process as a "best practice" method and evidence strongly backs this up. No matter how small or big a goal it, when adapted using the outcome based process the individual and their care team are all away of the end result which they want to achieve there for the outcome is much more likely to be achieved than if for an example 1 person has set a goal without following this process and involving the individual and key people in their lives.